Bina Rampuria, Gaurav Kripalani, Stella O'Brien, Shareen Khattar
With Catwoman on the right, Gladiator on the left and Cookie Monster at the far end, it looked like a scene right out of a single play starring all our best-loved characters.
Echoing the evening's Fame theme and marking its 20th anniversary, the Singapore Repertory Theatre (SRT) gave guests a night to remember with a fundraising dinner that, for the first time, was held inside a theatre at the Marina Bay Sands Grand Theatre.
Society's biggest arts supporters were treated to witty speeches, dazzling performances and an exquisite dinner. Groovy music got the dancing started even before the main course was served!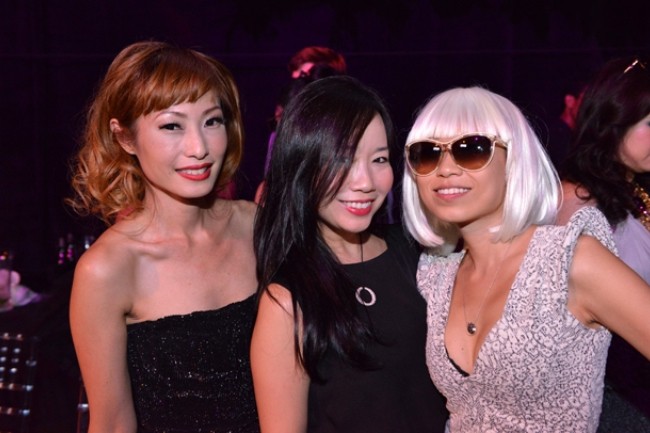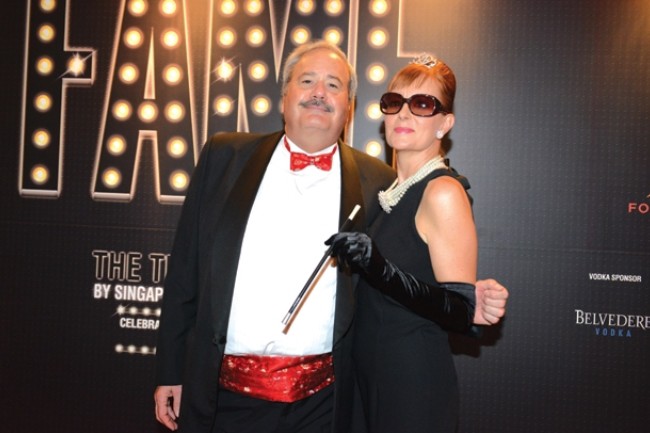 Chris Fussner, Charlotte Nors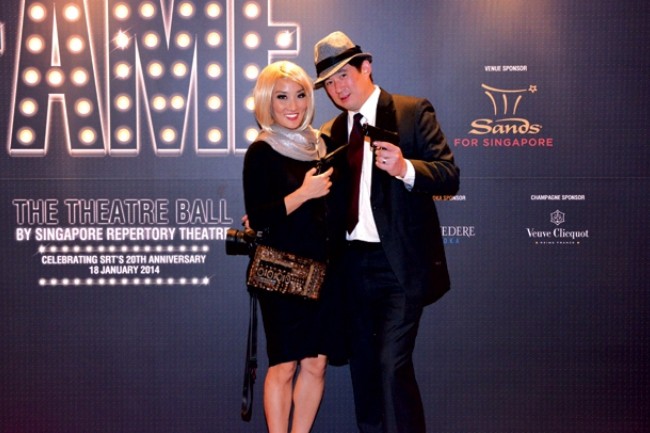 Tiara Shaw, Mark Shaw
Olga Iserlis, Danielle Iserlis, Alexander Iserlis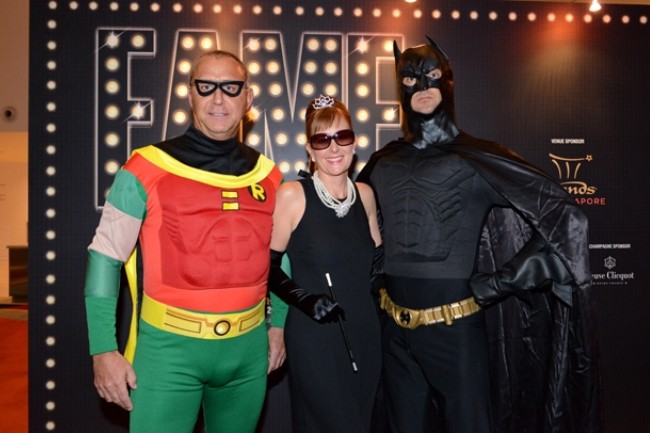 Bojan Tercon, Charlotte Nors, Robin Lokerman
Colin Moran, Clarinda Tjia-Dharmadi, Rany Moran, Christopher Martin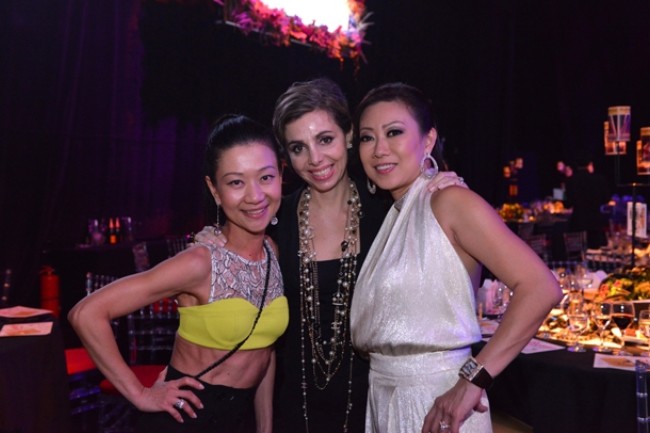 Dana Cheong, Olga Iserlis, Ingrid Prasatya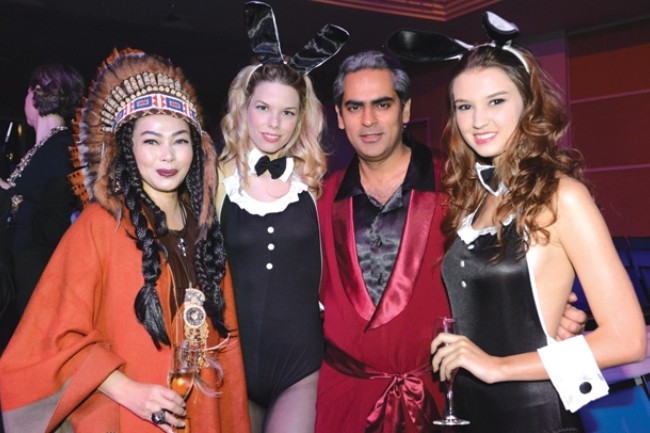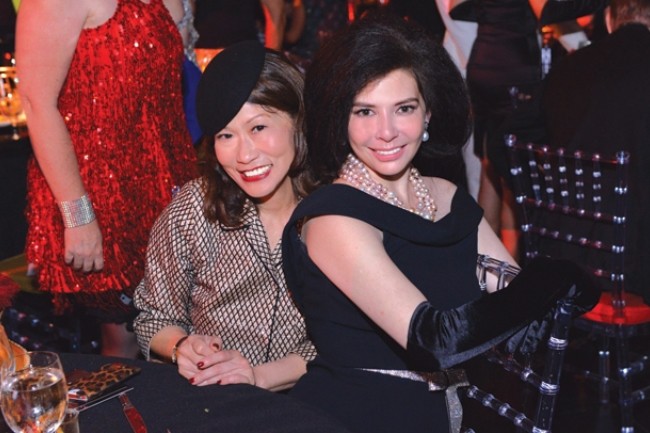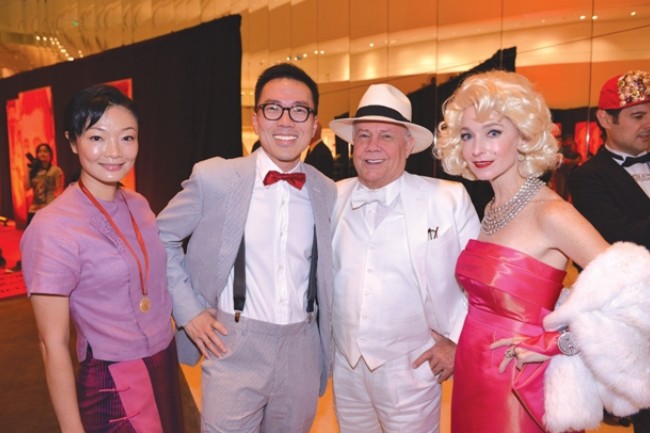 Maisy Koh, Beh Swan Gin, Jim Rogers, Paige Parker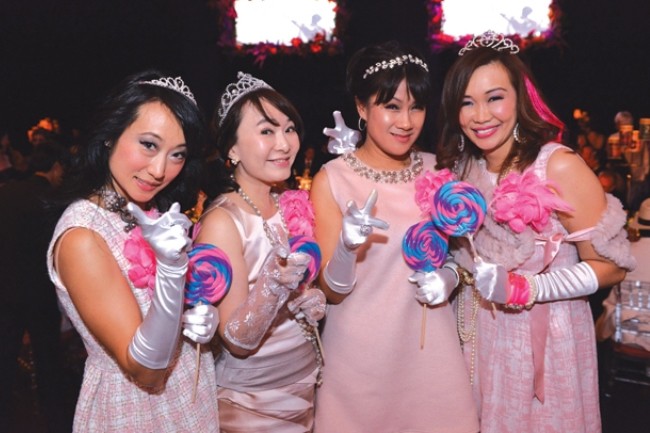 Kaori Zage, Joy Tan, Claire Ngo, Trina Liang-Lin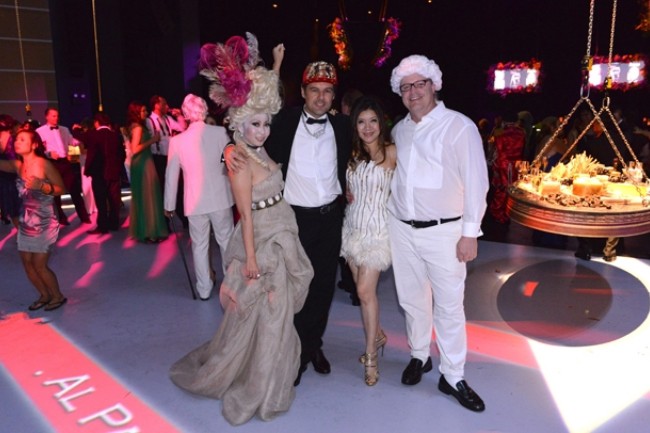 Clarinda Tjia-Dharmadi, Vlada Davidovic, Belinda Chua, Christopher Martin