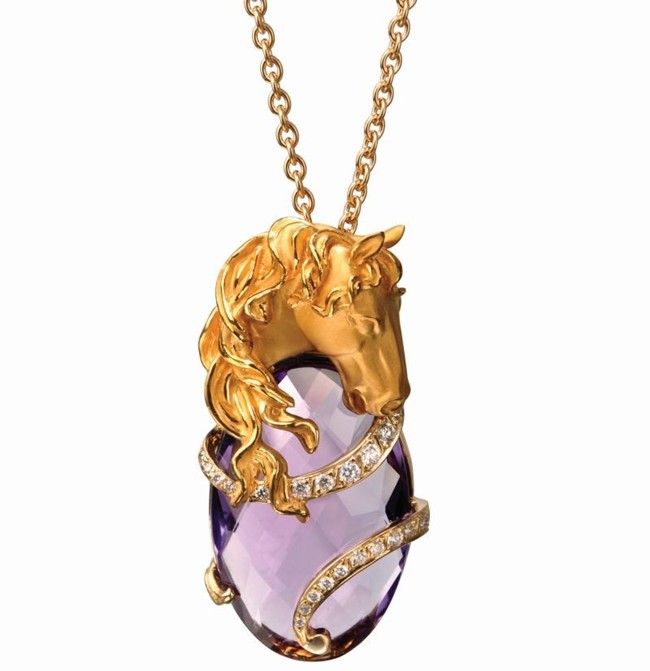 The new Ecuestre collection by Carrera y Carrera, is inspired by (quite obviously) the equestrian world. Emblematic, beautiful, proud, dependable, brave, and admired all over the world, the Andalusian horse is the focus in the new collection. All the pieces in the Ecuestre collection feature the purebred Spanish horse.
Manuel Carrera, the master goldsmith and founder of the firm, has passionately imbued the exquisite collection with his unique flair. Crafted in gold and detailed with diamonds and amethysts, his creations give life to the collection's protagonist – the Andalusian horse. The characteristic matte-gloss finish of the gold further enhances the lines, volume and movement of the jewelry.
The collection is comprised of two sets in yellow gold with diamonds and vibrant amethysts.