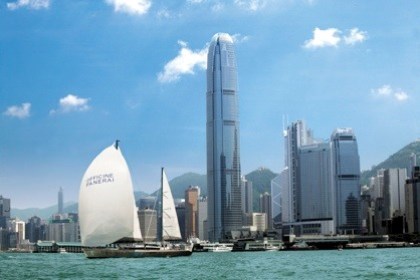 Celebrated adventurer and eco-activist Mike Horn called on Hong Kong recently on his most recent leg of the PANGAEA expedition. He was there at the invitation of luxury watchmaker Panerai and even braved a typhoon to do so. For those familiar with Horn's courage and integrity, such an act is completely in keeping with his character.
At the press conference aboard Horn's vessel, the PANGAEA, Horn discussed the nature of his current four-year long adventure and what he hopes to accomplish, including highlighting the state of the natural world to the public. He also spent a bit of time relating stories from his many adventures, one of which involved a Panerai Arktos watch that kept working even through the most extreme conditions.
This true story goes some way to explaining the appeal of Panerai watches for collectors. For Panerai's part, Managing Director of Officine Panerai Asia Pacific Jean-Sebastien Gerondeau took a moment to explain the working relationship between the brand, and Horn, including the development of watches to support the adventurer, and the values that both have in common.