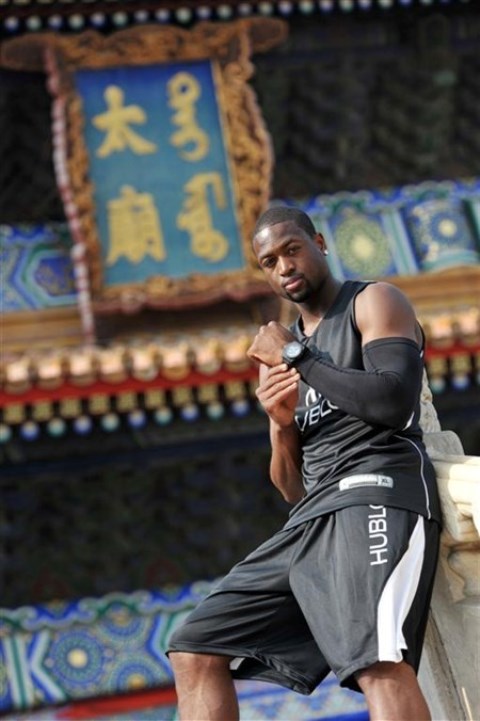 NBA All-Star and Hublot friend Dwyane Wade set China's sporting world ablaze for the recent One Million RMB Basketball Challenge in Beijing, which asked for him to score a set number of baskets, each corresponding to a sum of money to be donated to charity.
Wade, a Hublot Ambassador since February this year, is an accomplished legend in the field – he's an Olympics Gold medalist, NBA Champ, NBA Finals MVP and seven-time NBA All-Star. In honor of his myriad achievements, Hublot also unveiled a limited edition King Power Dwyane Wade at the Beijing game.
"I never shy away from a challenge, or an opportunity to affect positive change through charity," Wade told the press. "I'm excited to debut the King Power during the One Million RMB Basketball Charity Challenge, which not only raises money for a worthy cause but also provides the perfect setting to showcase such a unique, distinctive timepiece."
The One Million RMB Challenge is Hublot's first high-profile basketball event. Funds from the game were donated to International Hublot Ambassador Jet Li's One Foundation, a non-profit aimed at promoting a culture of philanthropy.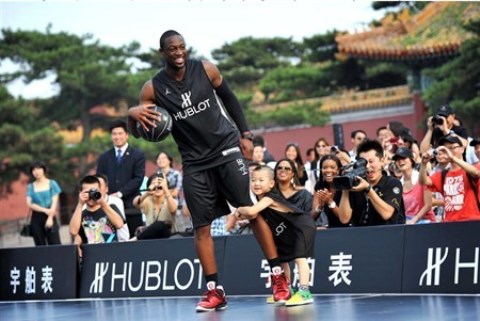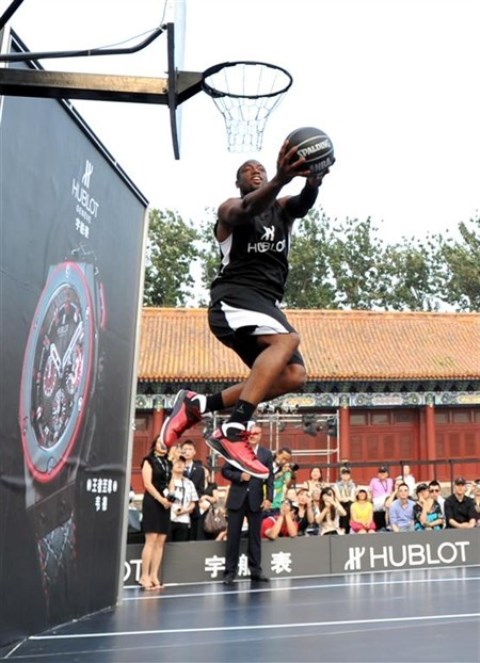 The Hublot King Power Dwyane Wade