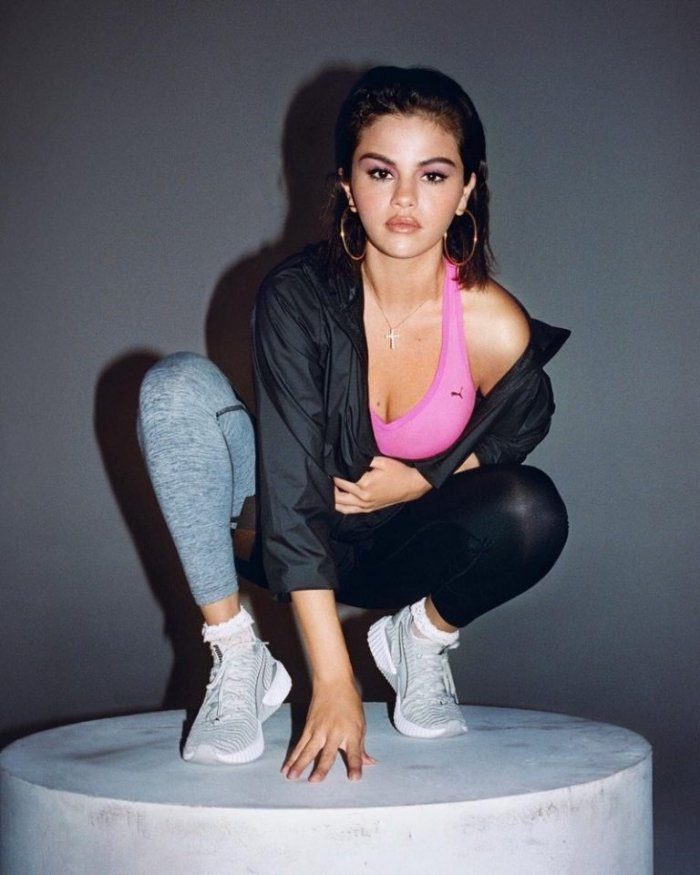 Selena Gomez stars in PUMA 'Defy x SG' sneaker campaign
Selena Gomez collaborates with PUMA for the second time on a limited-edition sneaker. Proceeds from the Defy x SG style will be donated to a fund in order to help with lupus research.
Selena also fronts the new campaign which shows the singer in a pink sports bra, black track jacket and two-tone running leggings. The Defy x SG sneaker features ridged details as well as a chunky sole.
——————————————–
CAMPAIGN: SELENA GOMEZ FOR PUMA 'DEFY X SG' SNEAKER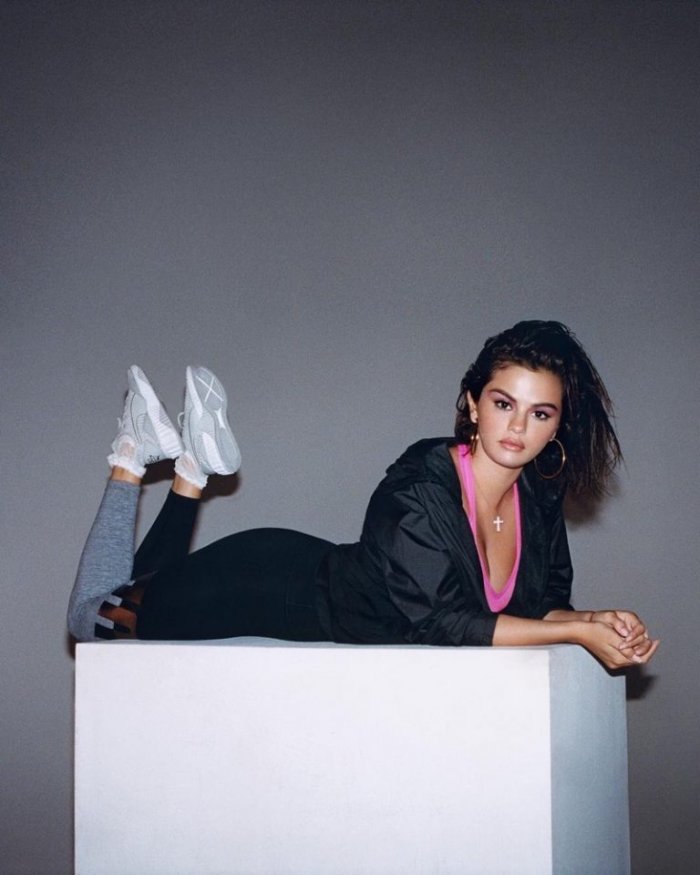 PUMA teams up with Selena Gomez on the 'Defy x SG' sneaker
Singer Selena Gomez wears her PUMA 'Defy x SG' sneaker in new campaign
Selena Gomez fronts PUMA 'Defy x SG' sneaker campaign