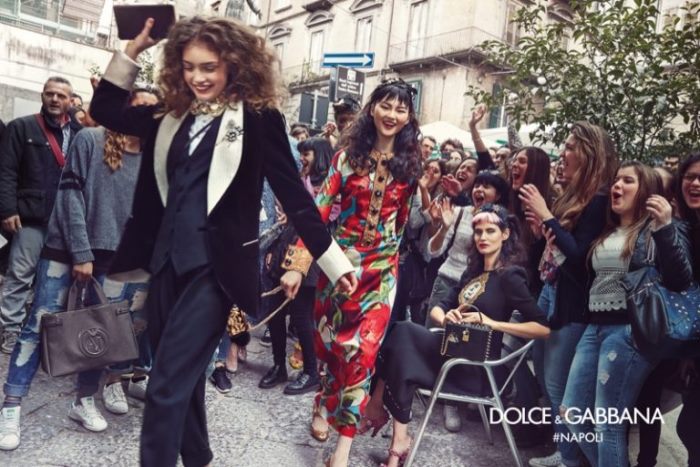 Dolce & Gabbana unveils fall-winter 2016 campaign
Dolce & Gabbana focuses on the Italian theme for its fall-winter 2016 campaign photographed on location in the Naples, Italy's cobblestone streets.
The fashion brand tapped photojournalist Franco Pagetti to capture the advertisements on the city street while the locals join models Bianca Balti, Leila Goldkuhl, Sasha Kichigina, Mayowa Nicholas and Cong He for a series of energetic images. From embroidered coats to bold and vibrant prints, the images serve a vibrant portrait of Italy.
Mayowa Nicholas stars in Dolce & Gabbana's fall-winter 2016 campaign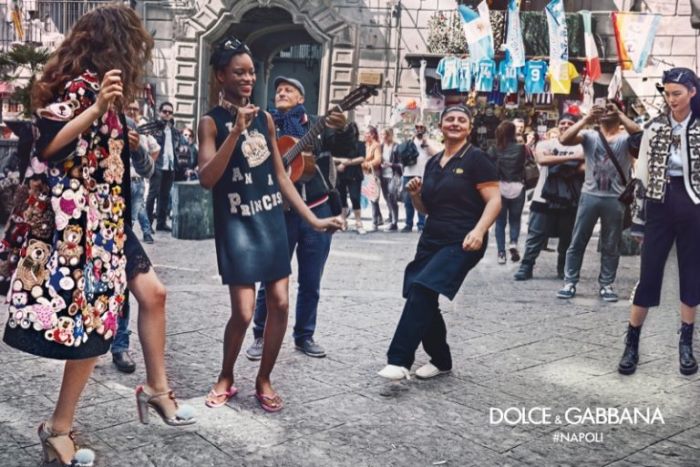 Dolce & Gabbana's fall-winter 2016 advertisements were photographed in Naples, Italy by Franco Pagetti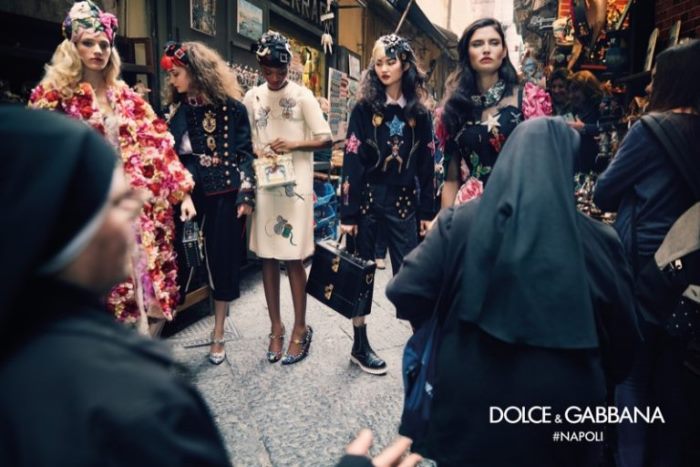 An image from Dolce & Gabbana's fall 2016 advertising campaign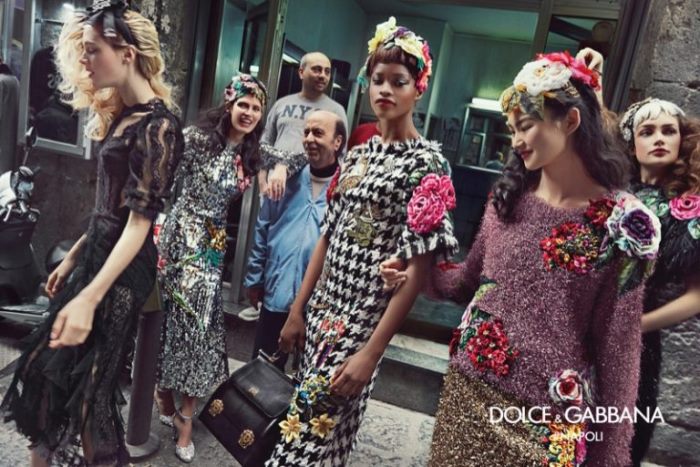 Dolce & Gabbana fall-winter 2016 campaign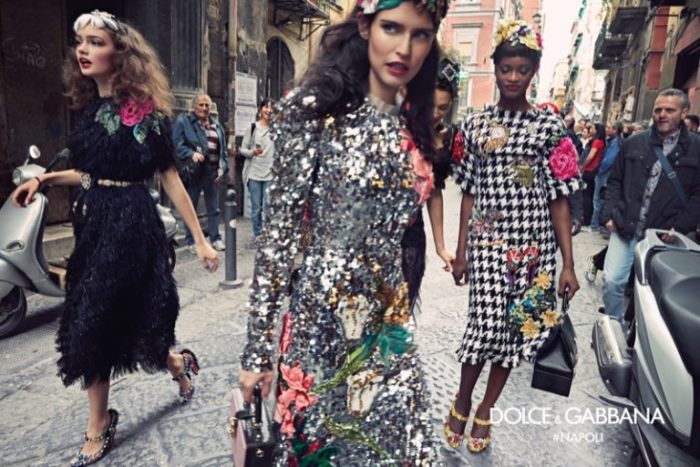 Sasha Kichigina, Bianca Balti and Mayowa Nicholas star in Dolce & Gabbana's fall-winter 2016 campaign