Maisy Koh, Dick Lee, Beh Swan Gin
When Dick Lee throws a birthday party themed Mad and Loud, you can expect guests to turn up in nothing short of their wackiest best. Indeed, the quirky and offbeat decor of MAD (Modern Asian Diner) complemented the outfits of guests, who came dressed in their most vibrant prints.
Besides exchanging heartfelt toasts of well wishes with the birthday star, guests also sampled contemporary Asian cuisine that the restaurant themed after Lee, the Mad Chinaman himself, is known for. After everybody got a slice of Lee's delicious cake, the birthday boy also spun several tunes on the turntables, and the party continued with more merrymaking late into the night.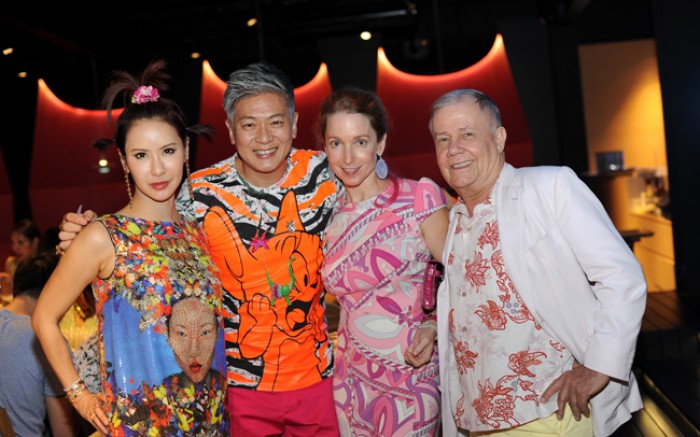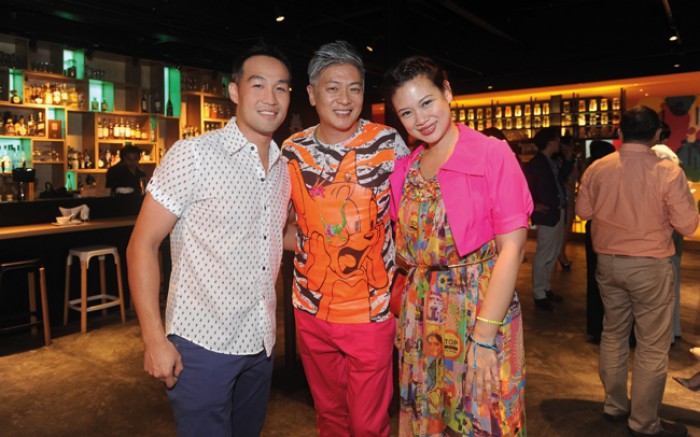 John Lim, Dick Lee, Tjin Lee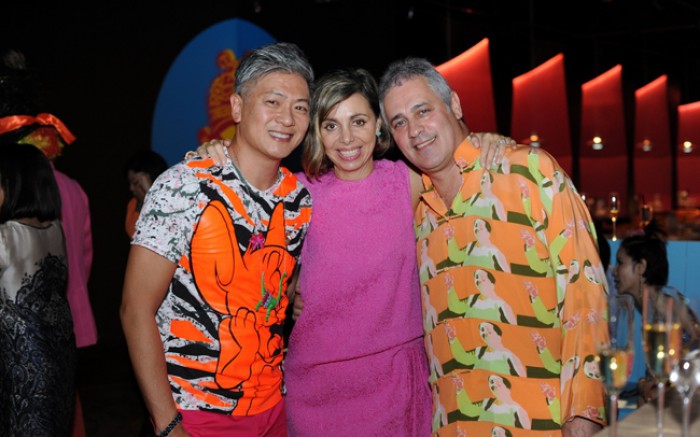 Dick Lee, Olga Iserlis, Alexander Iserlis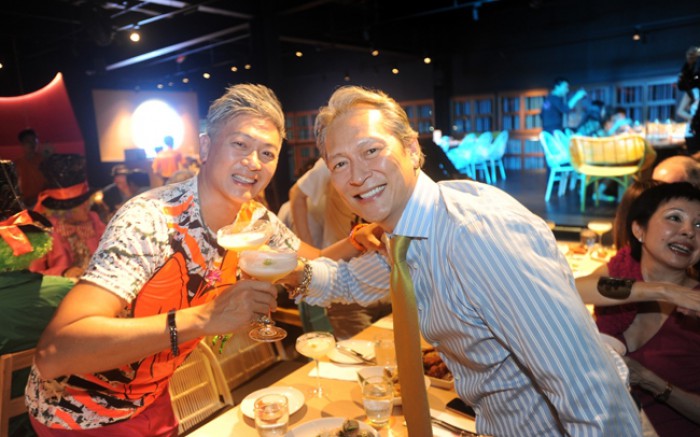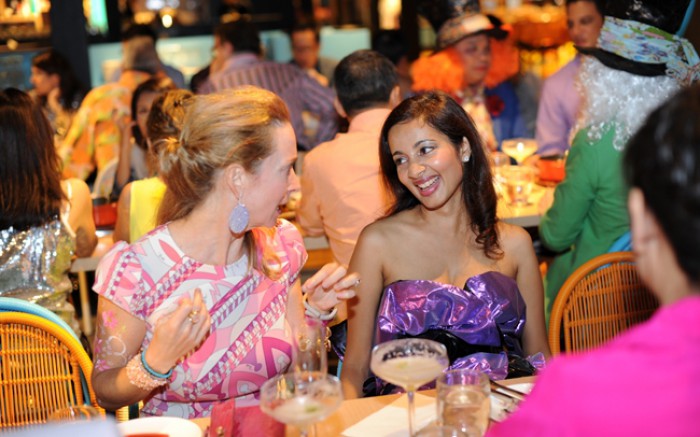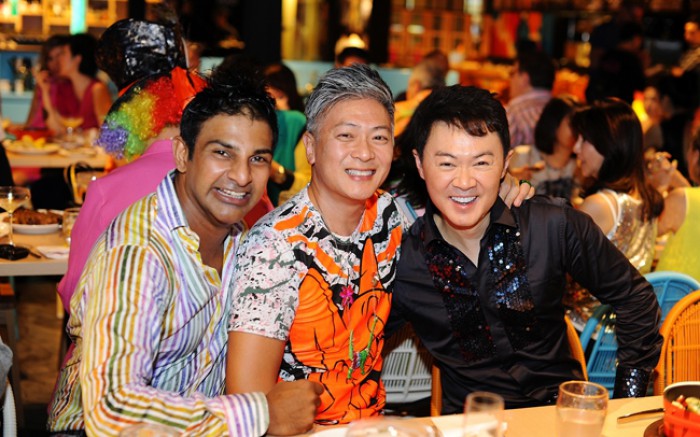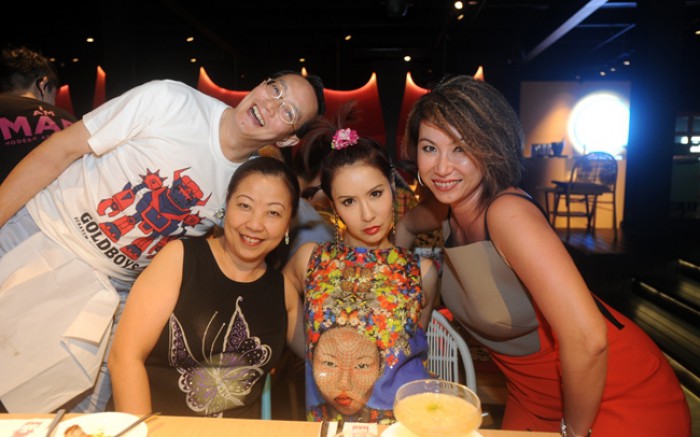 Woffles Wu, Lim Juay Yong, Celina Lin, Beverly Hornell-Scott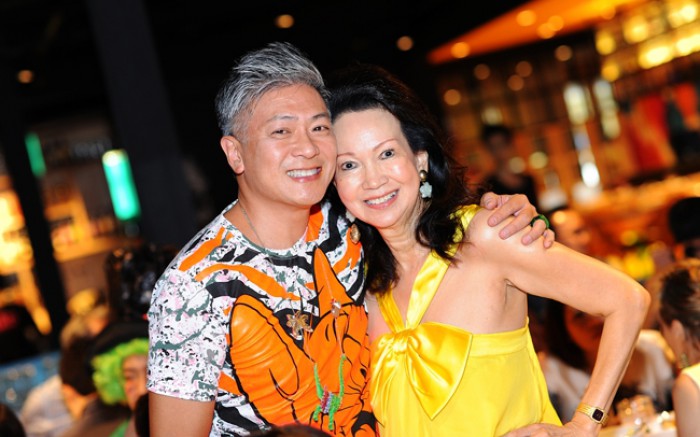 Dick Lee, Celeste Basapa