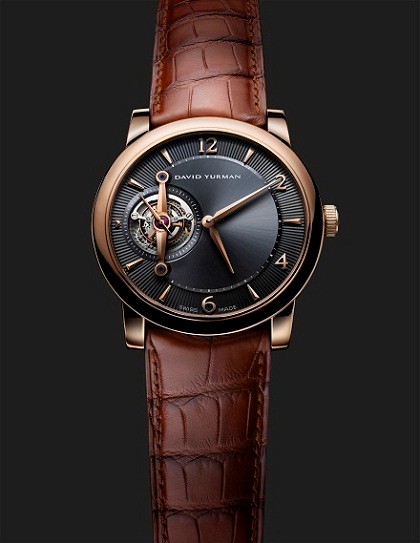 David Yurman has unveiled its limited edition Ancestrale timepieces for men, inspired by the world of Cognac.
Evan Yurman, Design Director of Men's Jewellery and Timepieces, said: "Making a fine artisinal cognac takes an incredible amount of knowledge, skill and intuition that's only acquired over great periods of time."
"It struck me that there was a connection between the craftsmen of cognac and the expert watchmakers of Switzerland. They both create two of the world's most wonderfully complex and beautiful things. Ancestrale is the marriage of the organic and mechanical."
Available as a Tourbillon, Jumping Hours or Small Seconds, every Ancestrale movement is housed in a round case made of rose gold. The Tourbillon will be produced in a limited edition run of just three units while the Jumping Hours and Small Seconds will be limited to 25 timepieces each.
In the world of cognac, "ancestrale" refers to a very old, refined and desirable cognac.