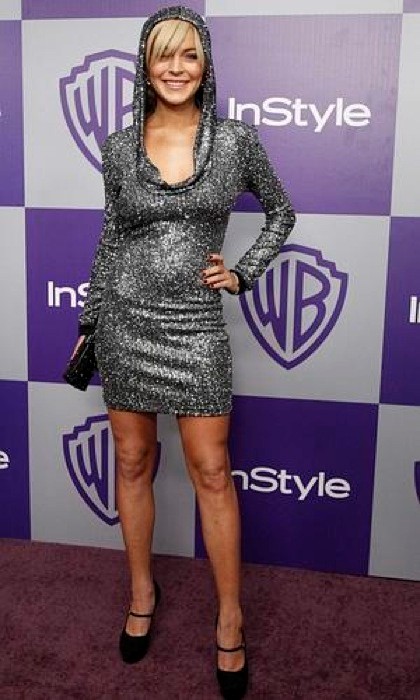 Richard Lugner, the Austrian billionaire has added Lindsay Lohan to his list of dating conquests – for a fee of $150,000.
Every year for the last 19 years, the four-times divorced father of three has indulged in a celebrity date to appear alongside him at Austria's premiere social event – the Vienna Opera ball. He gets a kick out of having them on his arm and they also sign autographs at one of his malls.
He has escorted or rather been escorted by some iconic women. Others to go before Ms. Lohan include Paris Hilton, Pamela Anderson, Sophia Loren, Raquel Welch, Andie MacDowell, and the burlesque performer Dita Von Teese.
He plumped for Lindsay after his first choice the UK's Katie Price (aka Jordan) stole his media moment by announcing her appearance before he could. His other finalist was Lady Gaga.
Mr. Lugner said Ms. Lohan had made some requests: "She wanted to change some of the dates." Unfortunately, the incredibly exclusive Opera Ball, started in 1936, "can't be moved." In addition: "Her managers have told us to make sure that she doesn't drink during her trip. We have made arrangements to pull all the liquor from the mini-bar in the hotel room where she'll stay, and told room service they are not to deliver drinks to her."
Lugner is infamous in Austria for creating a media circus at the ball with his paid escorts – especially when his guest is willing to take a turn on the crowded dance floor during the celebra ted "Alles Walz er."
He said: "Sometimes with my guest, dancing is impossible, because so many journalists want to talk to them. I recall, though, that Faye Dunaway and Grace Jones were great dancers. I was able to dance with them."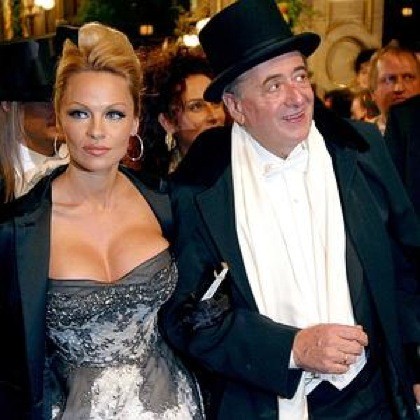 Lindsay Lohan will go to the dance with Lugner and his current 20-year-old girlfriend, Anastasia Soko
(Source: nypost)