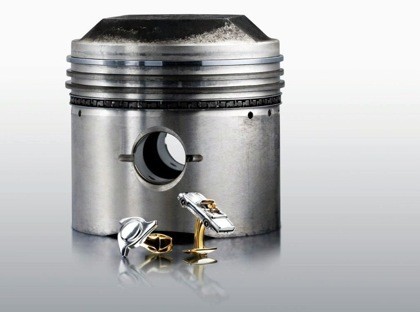 If you want to get your hands on a piece of automobile as well as genuine royalty, then cufflinks honed from Prince Charles' Aston Martin DB6 Volante should hold significant appeal.
The accessories will be formed from six pistons that were stripped from the Prince's classic vehicle before it was converted to run on biofuel. Each pair will be made with 18ct gold and proceeds will be donated to the Prince's Trust – the youth charity affiliated with the heir to the British throne.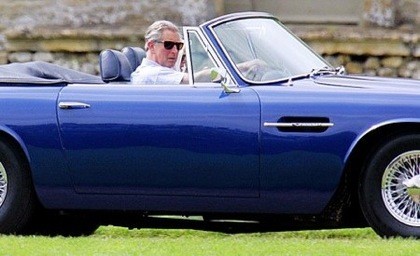 The cufflinks will be worked by TMB Art Metal, a London firm that specializes in creating jewellery and works of art fashioned from the parts of famous cars, trains or aeroplanes. You might even remember us previously featuring some of their stuff, the DBR1/2 cufflinks.
Menwhile Christopher Bennett, managing director of TMB, said of their latest work: "These cufflinks are quintessential conversation pieces, with each pair directly benefiting The Prince's Trust. When I heard about the possibility of creating such future heirlooms from the Prince's Aston, the project was irresistible."
One version of the cufflinks is an exact, miniature sculpture of the DB6 Volante, while the other replicates the car's wheel "spinners" – the quick-release fixings securing its wheels.
Only 200 pairs will be made and they'll set you back £995. Each one will come in a presentation case accompanied with a certificate of authenticity.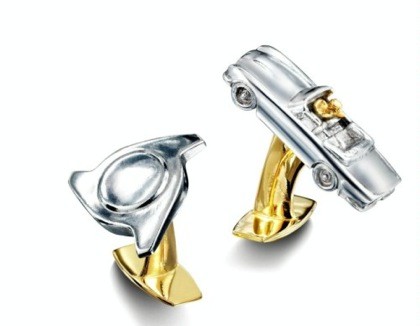 (Source: Telegraph)