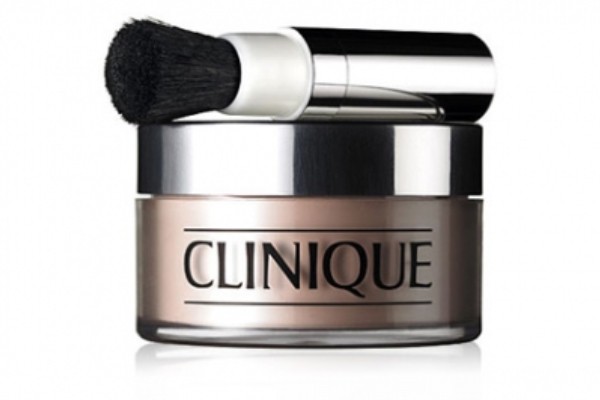 I discovered my enthusiasm for loose powder early on. Since I have very oily skin my skin shines much faster after applying powder, and without it the foundation doesn't last long and often tends to look unattractive after a while.
First, I like the very generous amount of 35g, so it will last a very long time, because the powder is pretty economical to use. I like the fact that you don't get only the powder but also the brush which is compact and ideal to always have with you on the go . However, the brush is not soft enough for my taste. Nevertheless, I find the design, size and shape of a lipstick, a great success. Ii is somewhat too small and often feels too "scratchy" on the skin.
I prefer to apply this loose powder using a large, soft powder brush. But you can also apply it with a tassel, if you want the matte effect to be even more perfect. And although this is a mattifying powder the skin doesn't look blunt after applying it. What I think is very important, because many powders let the skin appear dry and cakey. This is not the case here. The skin looks naturally blurred and beautiful. Also this powder feels very soft and silky and just as silky it lies on the skin. It also sets the foundation well. I have tested the shade 20 Invisible Blend and it fits my skin tone well.
Since this powder has a very sheer coverage, the complexion doesn't look cakey or unnatural, not even when you apply it without applying foundation under it. Actually, after applying it you can't really tell if you have any powder on the face. My skin looks so flawless, it is just matted optimally. Also, the pore stucture isn't emphasized with this product. Another advantage: This powder ensures that our pores appear smaller and finer. And because the powder is oil-free, it is also ideal for problematic skin.
Other powdery products such as powder blush can be easily applied on top of it and blended in. The Blended Face Powder from Clinique has captured my heart, anyway. Only the small brush needs to be improved a bit.
The value for money is excellent, in my opinion again, since you get a really generous amount of powder for your money.