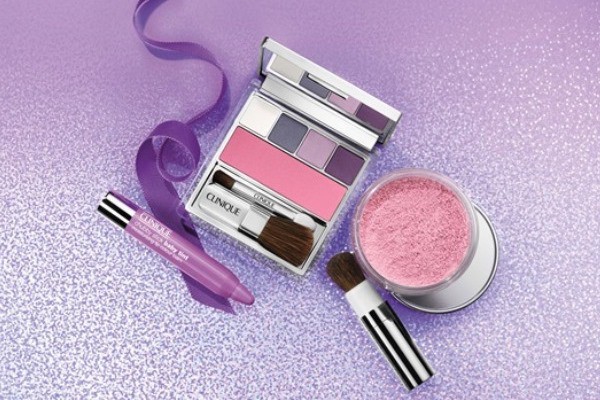 Clinique's upcoming Holiday 2014 collection is inspired by the classic ballet, The Nutcracker. The collection consists of 2 sets, which each include an eyeshadow palette, lip balm, and face powder.
Act I Compact ($36.00)
Inspired by the dazzling dance of the Snowflakes, The Nutcracker Act I color compact includes a Snowflake Suite eye shadow quad in soft pinks and sultry tones, and a delicate pink Blushing Blush Powder Blush in Plié Pink.
Act II Compact ($36.00)
Inspired by the whimsical land of the Sugar Plum Fairy, The Nutcracker Act II color compact includes a Sugar Plum Suite eye shadow quad that couples beautiful plum shades with shimmering white and silver tones, paired with a flushed pink Blushing Blush Powder Blush in Tutu Pink.
Snowflake Dreams Blended Face Powder ($24.00)
The new Blended Face Powder in Snowflake Dreams was created to mirror the shimmering elegance of the performance. Perfect for shoulders, neck and chest, the new powder imparts a beautiful shimmer – ideal for any holiday party.
Chubby Stick Baby Tint Moisturizing Lip Colour Balm ($17.00)
he super-nourishing, multitasking chubby stick lip balms are loaded with mango and shea butters as well as antioxidants to help pamper and protect lips. The immediate and lasting moisturizing balm is perfect for dry, delicate lips during the winter months. Budding Blossomcomplements The Nutcracker Act I compact; while Flowering Freesia was chosen to complement the ballet inspired tones and shades of The Nutcracker Act II compact.