Christian Louboutin emptied a kaleidoscope for cascades of colour, wrangled silver spikes from a street punk for some edge and sniped brocade fabric from a Moroccan merchant for a touch of the exotic. He threw these elements together in a fun, eclectic manner and the result is a dash of retro, a touch of cartoon and a pinch of edge all in one collection. This, it seems, is what Christian Louboutin has done for Spring-Summer 2010.
Greissmo Pump
Kaleidoscopic colors are found on the Gressimo Pump, Greg's Mule in suede, Tell Me, Zaigounette, Alta Spritney and Freddy Flat for women. With bold pops of color and chunkier structures, these shoes hark back to the flamboyant 1980s era and cute, hand-illustrated cartoons.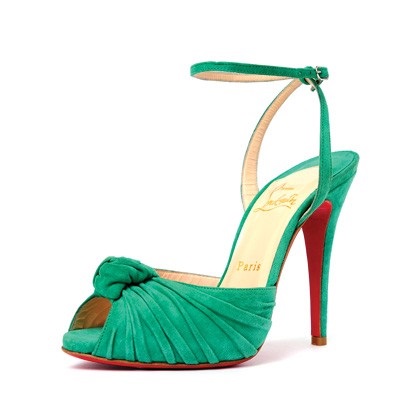 Greg's Mule – Suede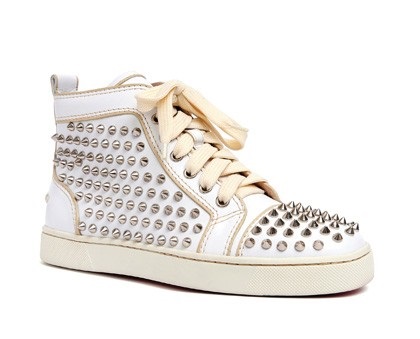 Louis Spikes – Men
Contrary to the cheery colors in the above creations, punk influences lend some edge to Kiss Me Flat, Engine Spikes (top picture), Louise Spikes and Freddy Flat for men. Silver spikes cover nearly the entirety of these shoes, creating a style that screams rebellion, youth and hostility.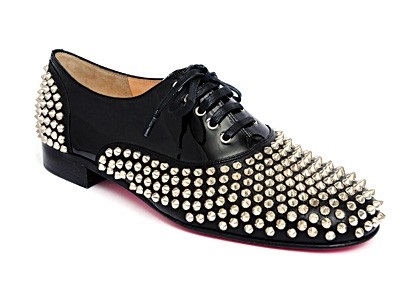 Freddy Flat – Men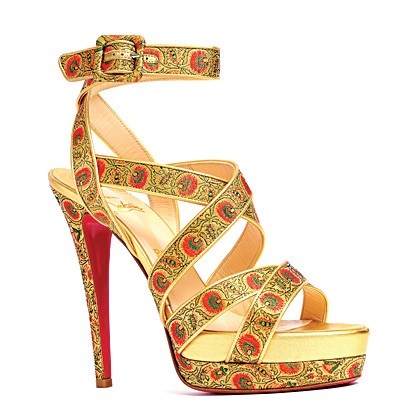 Straratata – Brocade
If the abovementioned styles are representations of quirky, experimental youth, the Greg's Mule, Straratata and the Tahiti would appeal to the tasteful, sophisticated woman. Specially sourced Moroccan brocade fabrics woven with elegant floral patterns add a feminine flair to Greg's Mule and Straratata.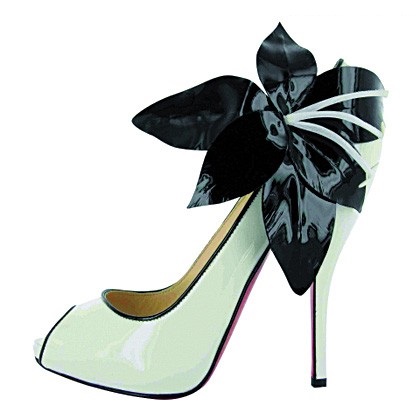 Tahiti
Tahiti is literally fit for a princess. First worn by the Princess of Monaco before Christian Louboutin became famous, the pair in this collection is a tribute to her. A big black flower at the ankle and contrasting black trim add interest to this otherwise understated white pump.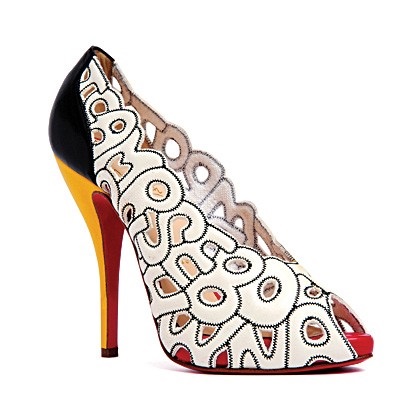 Tell Me
Zaigounette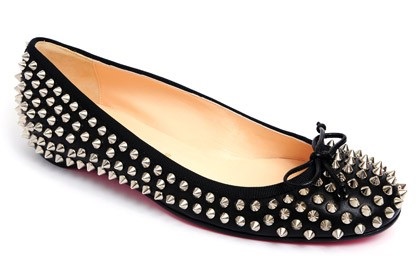 Big Kiss Flat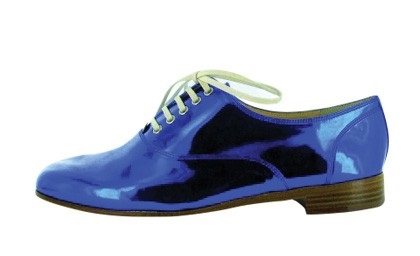 Fred Flat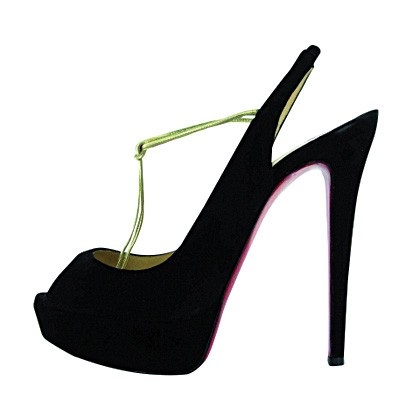 Alta Spritney