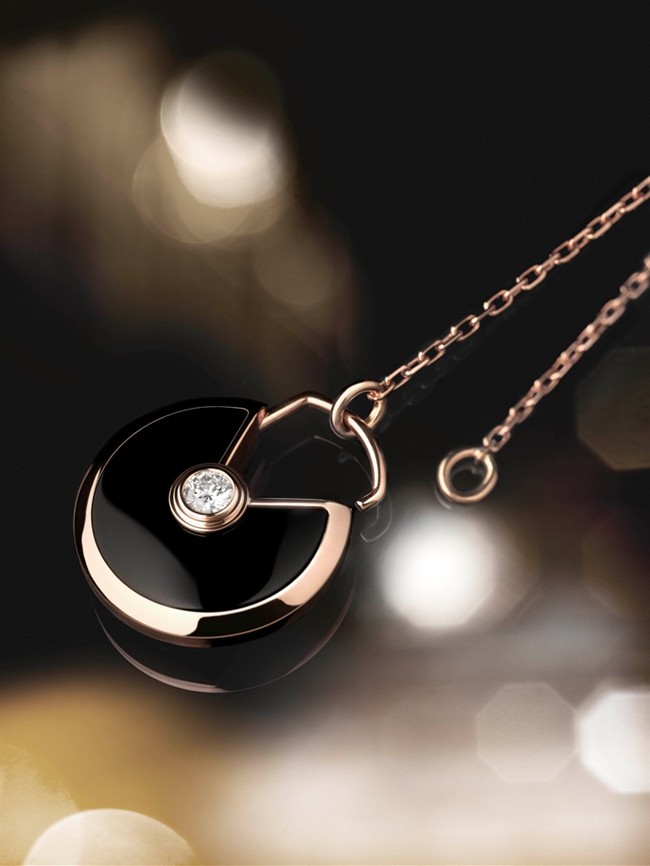 Cartier's latest Amulette de Cartier collection is both elegant and decadent; a style that, like all of Cartier's previous collections, will be an iconic and timeless piece.
The Amulette de Cartier collection features a beguilingly simple disc as its feature, which comes in onyx, white mother-of-pearl, or diamond paving, complete with a gem at the centre, the beautiful disc can be worn on several types of bracelets and necklaces.
With the new collection Cartier also unveils a new clasp attached to the charm. Made from solid gold, the clasp works like a padlock, giving the wearer the option to easily attach and detach the charm to whatever they please.
The classic charm is available in a variety of different chic styles – an elegant addition to dailywear, dainty enough for layering or glamorous enough to show off at a party.