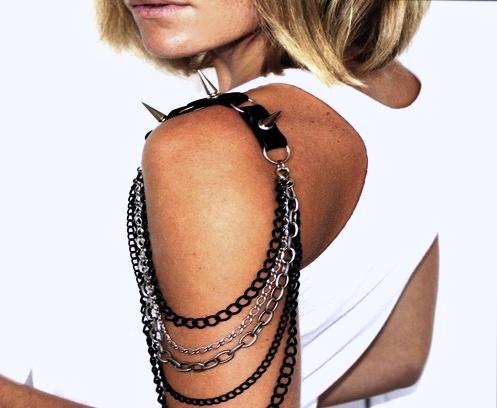 Shoulder Spike Body Jewelry from LiterSF
Body chains are hot right now and have been for awhile. They come in a variety of styles from shoulder to ribcage body chains and they instantly add edge and glamor to your wardrobe.
These fabulous accessories work well with low necklines, bikinis, tight tanks and cropped tops. Body chains can be worn down the front of your neck and torso or you can turn it around to hang down a backless dress creating a dynamic focal point.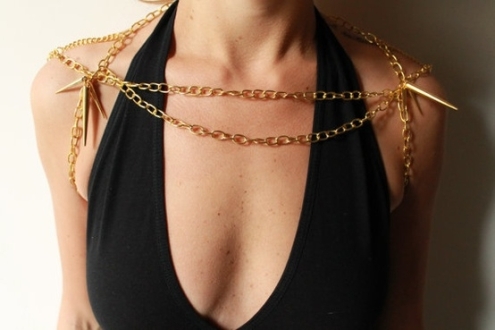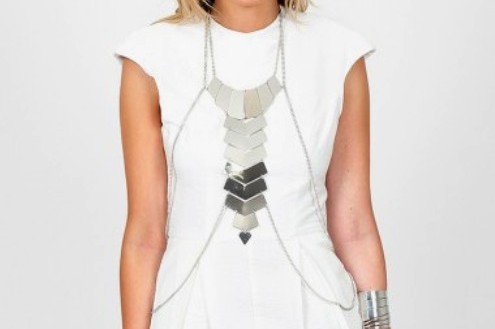 Antique Silver and Gunmetal Body Chain shoulder harness from Etsy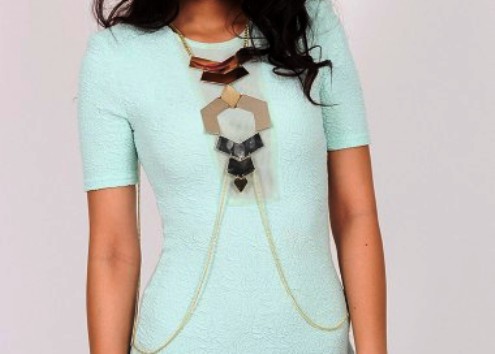 Beginning Boutique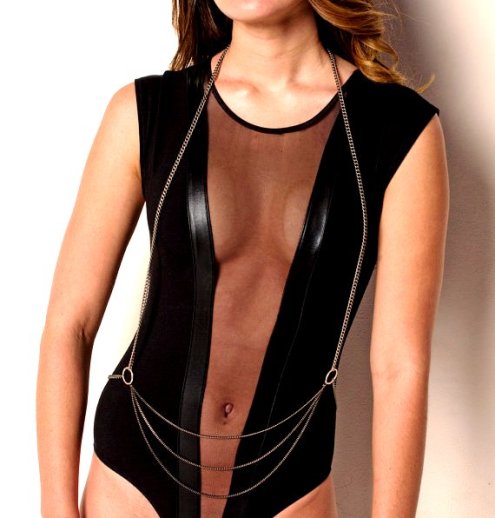 Convertible Body Harness from Etsy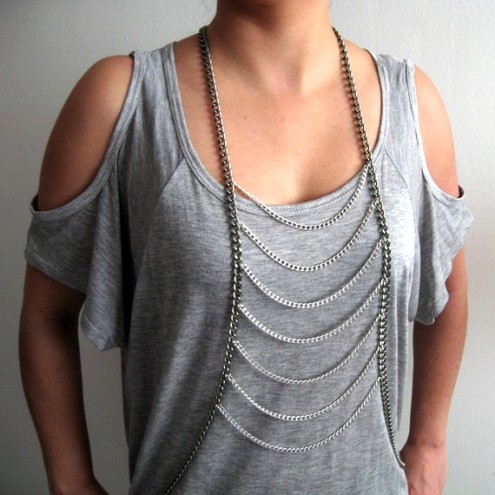 Roxy Body chain Harness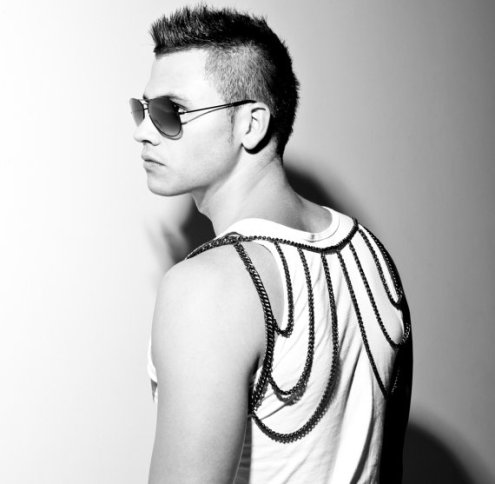 Handmade Mens Body Harness shoulder armor from Lone Wolf Accents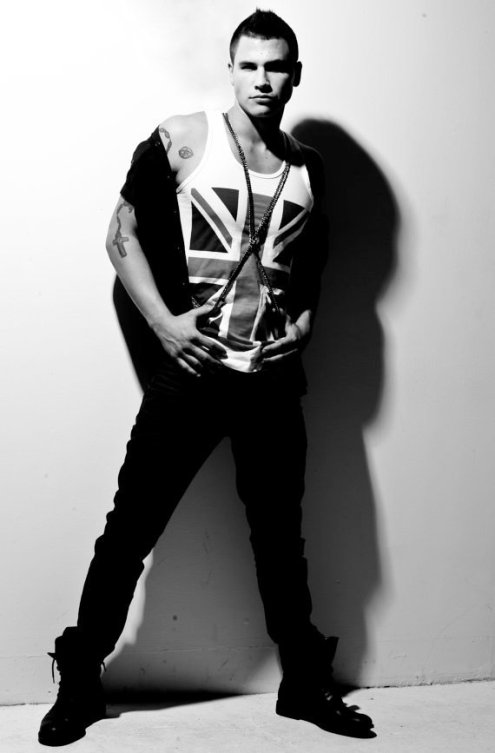 Industrial Cross Body Chain Harness Accessory from Lone Wolf Accents
All available at Topshop
1. PLAITED BACK BODY CHAIN
2.  MULTI CHAINS VEST NECKLACE
3. SQUARE SECTION BODY CHAIN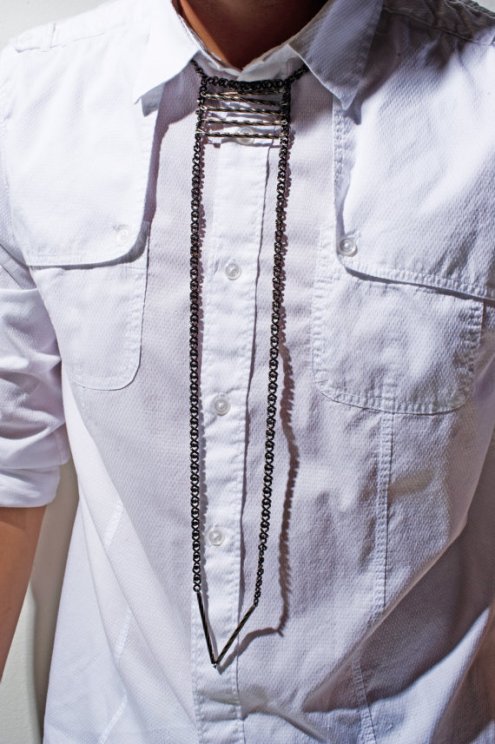 Mens Adjustable Chain Necktie from Lone Wolf Accents