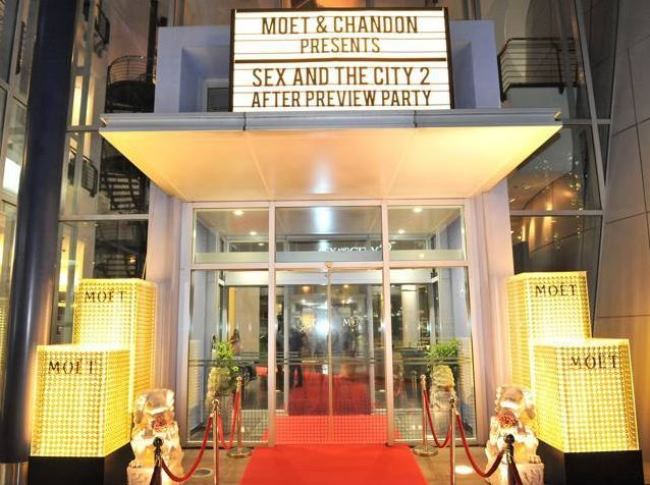 In celebration of its much-anticipated return to the big "Sex and the City 2," Moët & Chandon kicked off the series of glamorous Sex and The City soirées with a movie preview at Golden Village at VivoCity, followed by a red carpet Post Preview Party at Mercedes-Benz Centre, organized together with Swarovski and Mercedes-Benz.
As guests sashayed down the red carpet, a sea of photographers taking photos of their glamorous outfits welcomed them. The room was flushed in glorious soft pink and decorated with Swarovski chandelier, complemented by the seductive Mercedes-Benz E-Class Cabriolet display.
Both local and regional celebrities and Singapore's socialites, VIPs and fashionistas attended the sensational Post Preview Party. Dominic Lau, Marion Cautner, Andrea de Cruz, David Gan, Ashley Isham, Irene Ang, Lum May Yee, Rebecca Tan, Clarence Lee, Shabnam Melwani, Justin Reis, Celina Lin, Lyn Pak were seen partying in style with Moët & Chandon Imperial Rosé.
Alicia Pan serenaded all guests with her heavenly voice and Swarovski wowed everyone with their glamorous accessory showcase and Swarovski displays as seen on Sex and The City 2.
This is definitely the IT party of the year, attended by the beautiful and glamorous, partying with their favorite champagne, Moët & Chandon, the champagne to the stars!
This party has definitely reinforced Moët & Chandon's love affair with the cinema, and it is the champagne for iconic cinematic moments!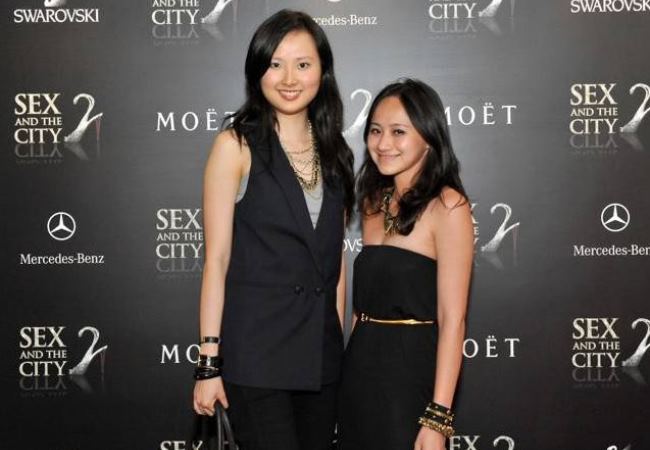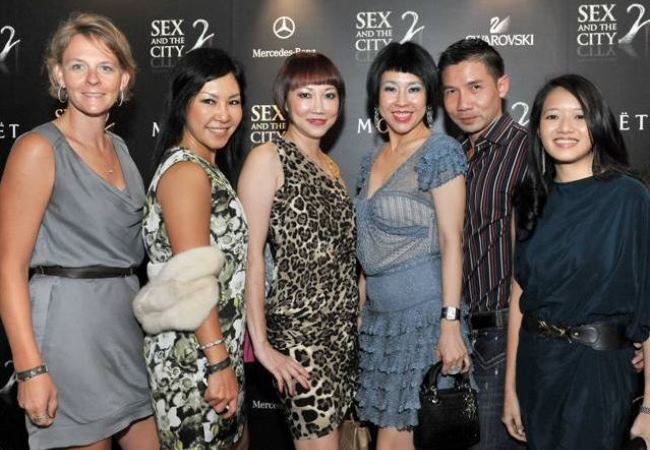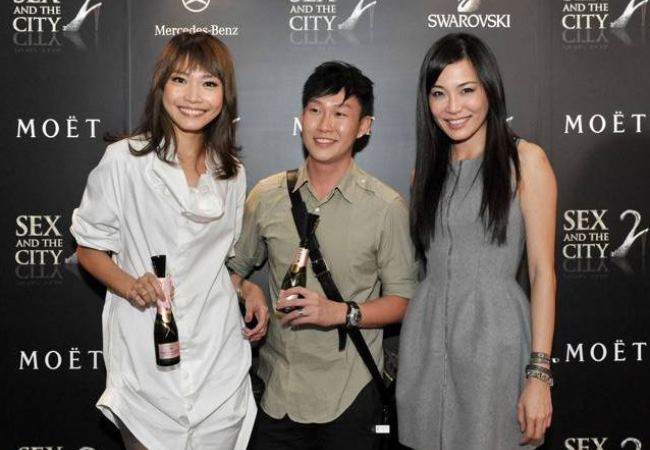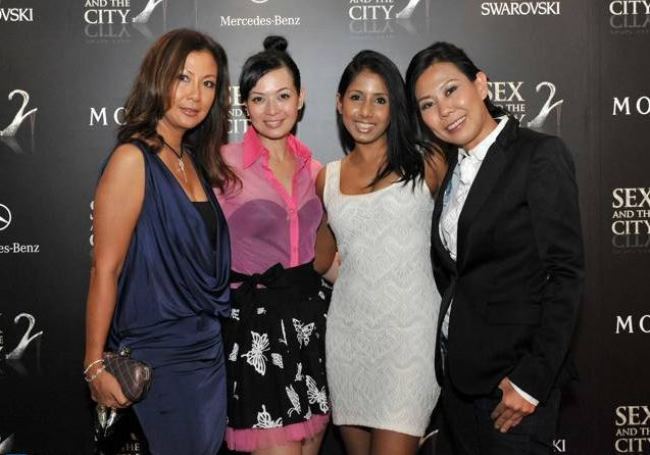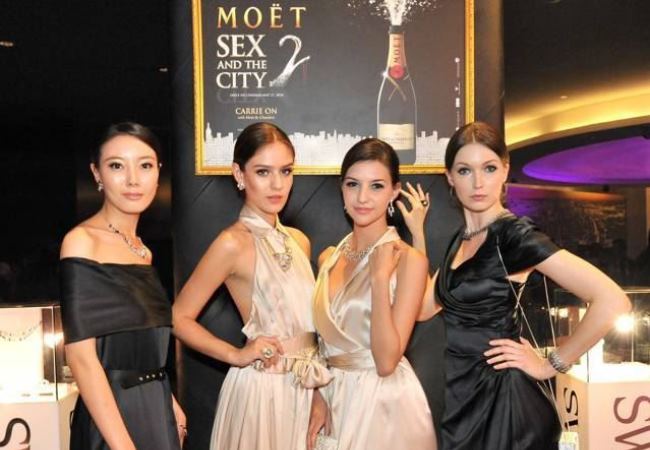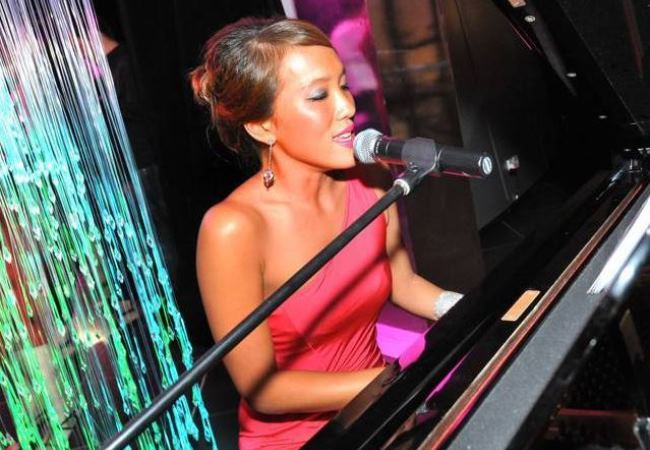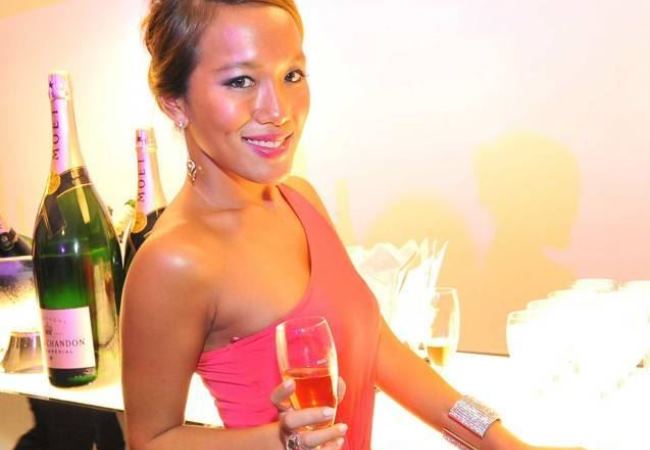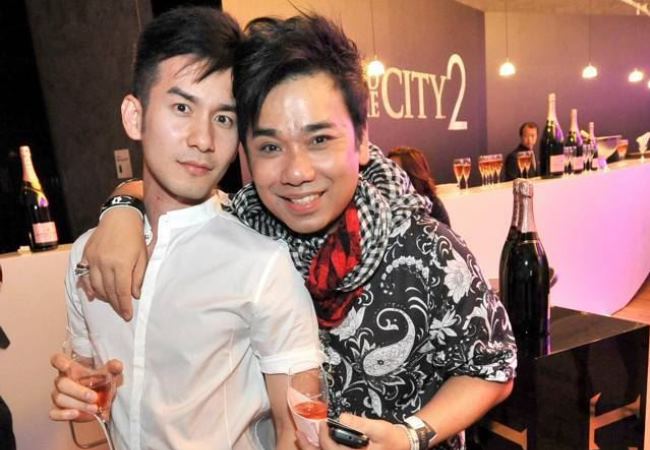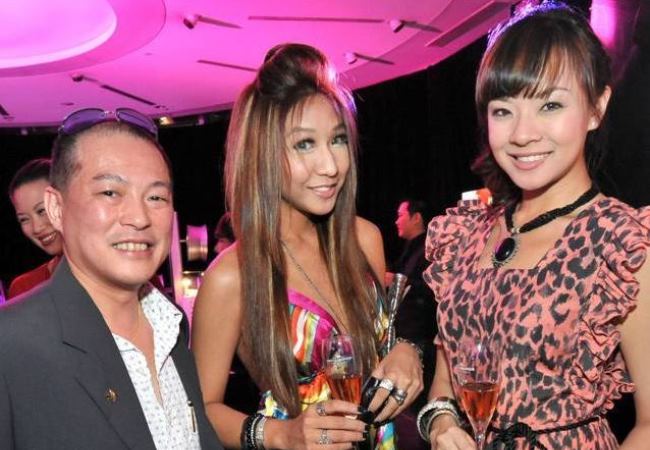 Guest, Sabrina Tay, Jade Seah
Guest, Rebecca Tan, Irene Ang, Guest