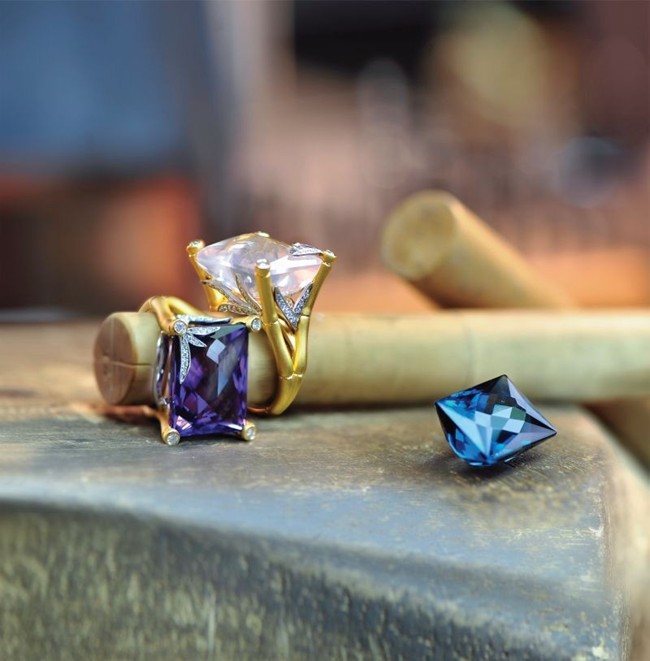 Spanish jewelry firm, Carrera y Carrera borrows style cues from the Far East, for the new pieces in its Bambu collection. Following the collection's success the pieces have been reinvented while still retaining Carrera y Carrera's renowned style and creativity. The new pieces mainly feature bamboo motifs – bamboos are considered a symbol of good luck in the Far East.
The graceful and refined new pieces boast a fresh new concept of lines that are fused with vibrant precious stones. These prized stones seem to melt into the carefully carved yellow gold of the bamboo stalks and the diamond paved white gold leaves. It is hard not to notice the inspiration that was drawn from Eastern philosophies which focus on harmony, tranquillity and balance.
Five new pieces have been introduced to the Bambu collection. Two rings with amethyst and rose quartz, showcase the contrast of the generously sized precious stones with the delicacy and rich detail of the bamboo. A new set comprising of a ring, pendant, and earrings crafted in yellow and white gold with diamonds is perfect for daily wear.