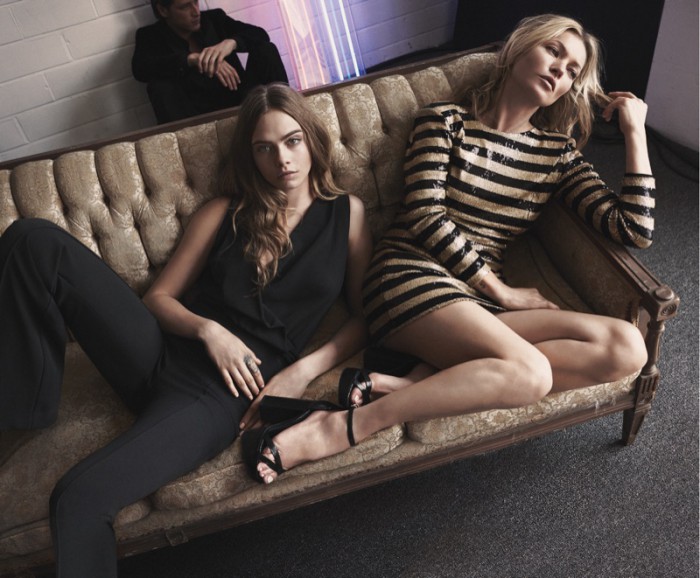 Cara Delevingne and Kate Moss star in Mango's 2015 Evening collection
After appearing in Mango's fall campaign together, Kate Moss and Cara Delevingne team up once again for the Spanish fashion brand's Evening 2015 collection. The party looks have a 1970s inspired vibe including halter jumpsuits with plunging necklines, sequin-embellished dresses and high-waist trousers. Cara and Kate are also joined by male models in dapper tuxedos.
The two British supermodels also recently had a sexy pose off over Instagram. Although Moss does not have a public Instagram account, she flaunted her stuff in a bra and panties while Cara showed off Superman underwear.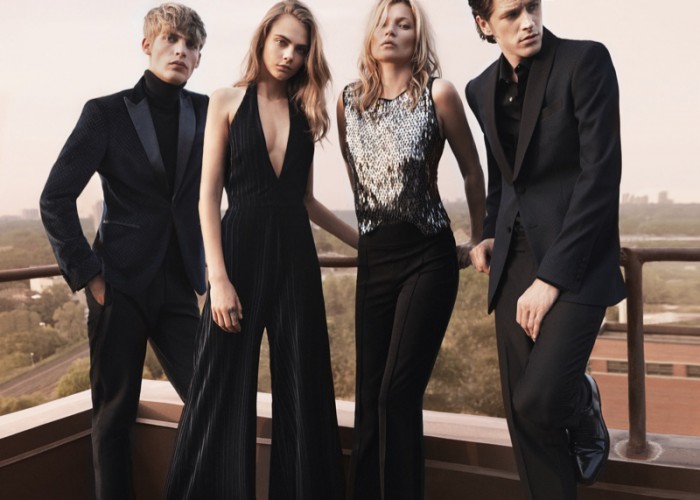 Kate and Cara wear party ready looks for Mango