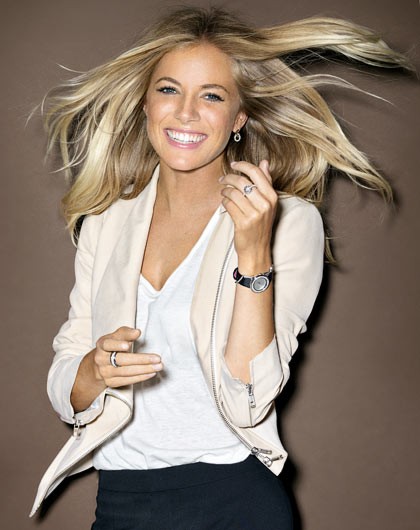 Swiss jeweler and watchmaker Piaget continues its summer 2010 dalliance with actress Sienna Miller to celebrate the 20th anniversary of the Possession collection.
The star is bedecked in full Piaget Possession regalia once more – two Possession rings; Possession watch (with Roman numerals); Possession bracelet (ID style); and Possession earrings. Each piece is in 18 carat white gold, with clear brilliant-cut diamonds, as is normal for the collection.
As with the first shot, photographer Raymond Meier and stylist Elissa Santisi work their magic to bring effervescence to the image. We will bring you the third and final shot soon. For the moment, scroll to the bottom of this entry to view behind-the-scenes footage from the shoot.
Returning to the jewelry and the watch, each one is distinctive in styling and in the use of materials and diamonds, especially compared with the items showcased in the last shot with Miller.