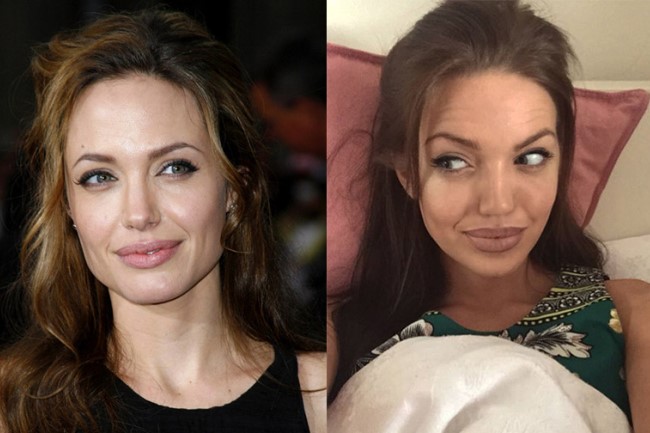 Scottish woman Chelsea Marr has a striking resemblance to Angelina Jolie. (Photo: Tinseltown / Shutterstock.com / Instagram)
Earlier this year, Instagram brought us a Cara Delevingne lookalike, and now this 24-year-old Scottish woman Chelsea Marr has made headlines for bearing a striking resemblance to actress Angelina Jolie. The 24-year-old currently has over 85,000 Instagram followers, no doubt thanks to the similarities between two including dark hair and full lips.
Chelsea responded to questions about plastic surgery on Facebook with the following: "Anyone who knows me knows I am extremely open and really don't mind discussing it. I have had lip fillers yes, not to look like anyone else but just because I wanted them a bit fuller just like all the other women that have also had theirs done." In the same post, she also admits to getting breast implants and a operation on her nose as a child.
What do you think? Does Chelsea look like Angelina?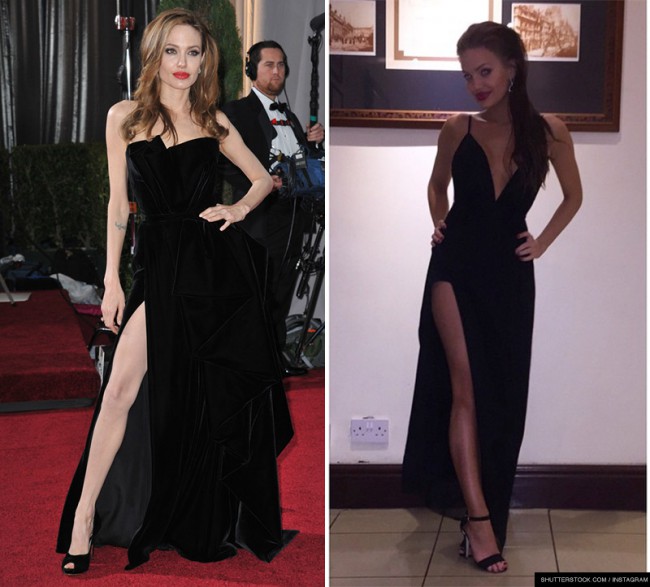 Angelina Jolie lookalike Chelsea Marr recreates the actress' one-leg Oscar red carpet pose. (Photo: Featureflash / Shutterstock.com / Instagram)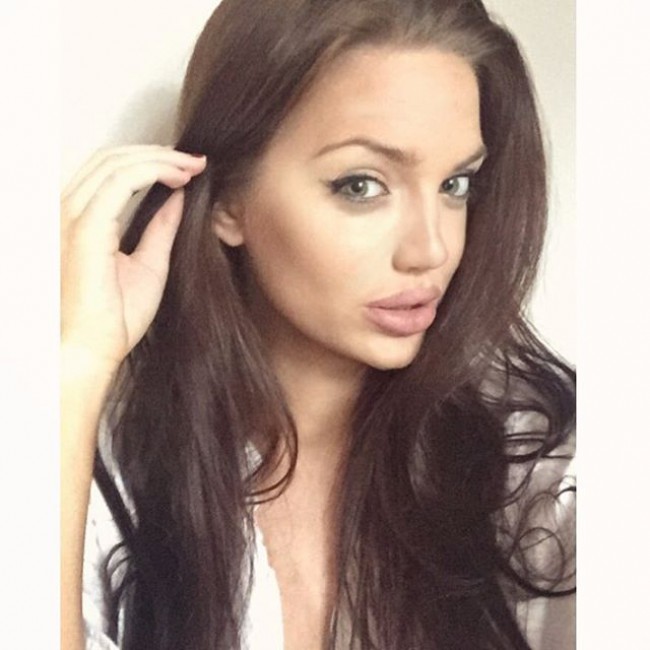 Chelsea Marr. (Photo: Instagram)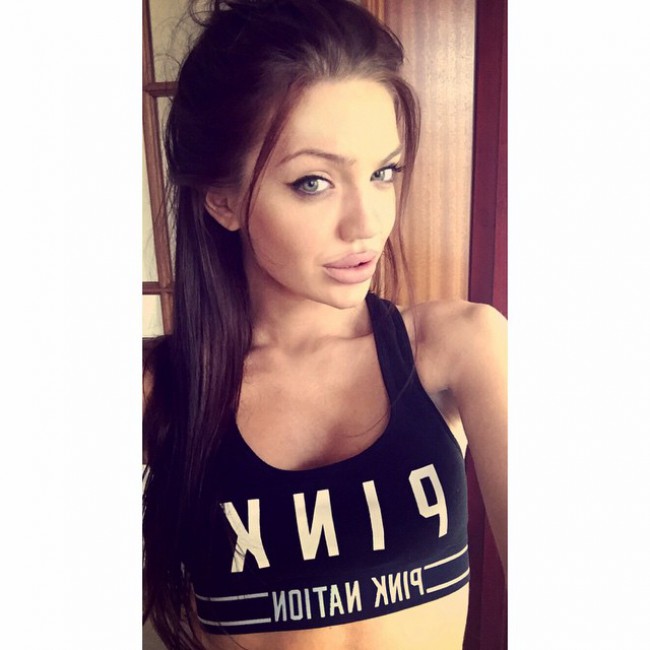 Angelina Jolie doppelganger Chelsea Marr has over 85,000 Instagram followers