Kanye West, Valentino Garavani, Kim Kardashian and Giancarlo Giammetti
Reportedly, Kim Kardashian and Kanye West are now married. But before the Vogue cover stars tied the not, they had a pre-wedding celebration hosted by the legendary Valentino Garavani.
Fashions names like Vogue Italia's Franca Sozzani, Balmain's Olivier Rousteing, Alexander Wang and Andrea Leon Tally and more were in attendance. See some images from the event below from the party-goers Instagrams.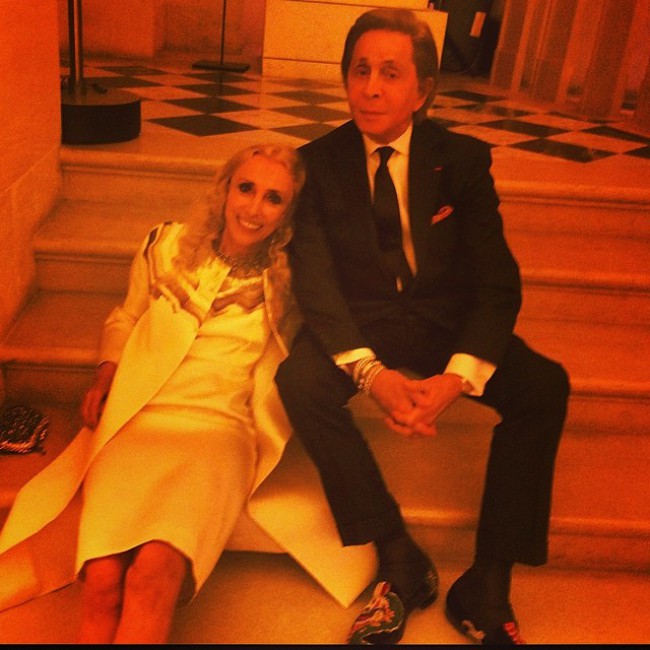 Franca Sozzani and Valentino Garavani at the pre-wedding brunch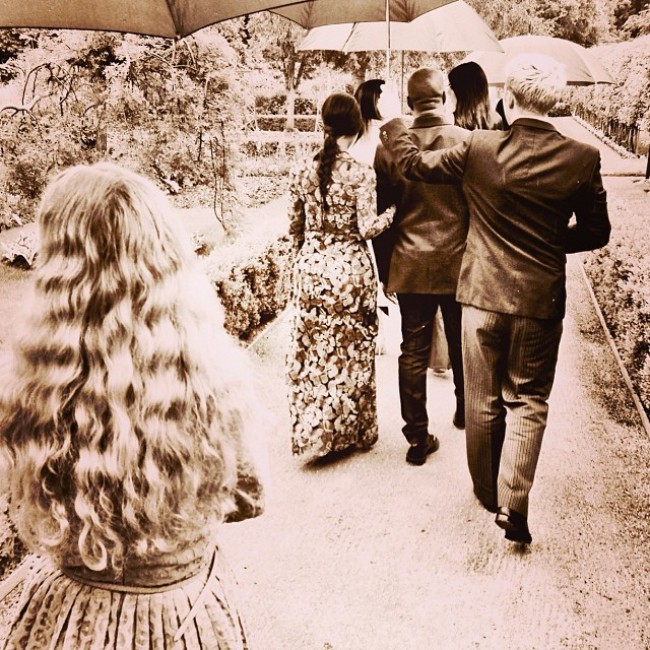 Kim Kardashian leaving the event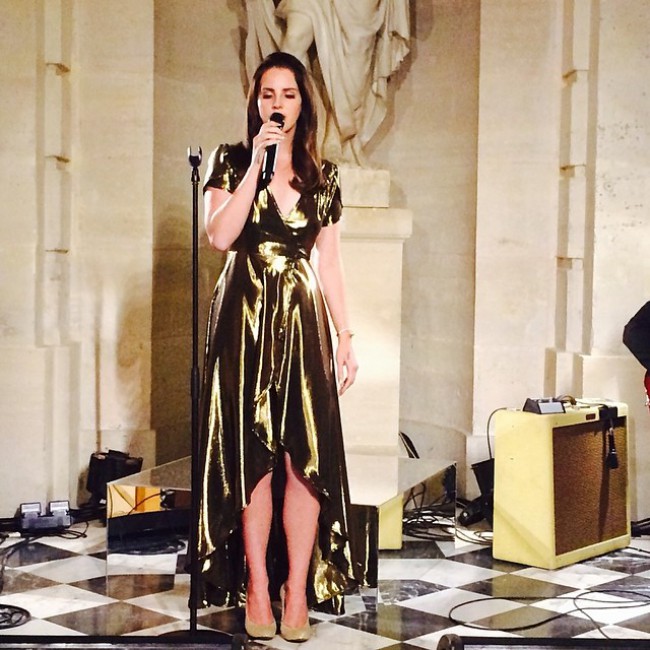 Lana Del Rey singing at pre-wedding event in Versailles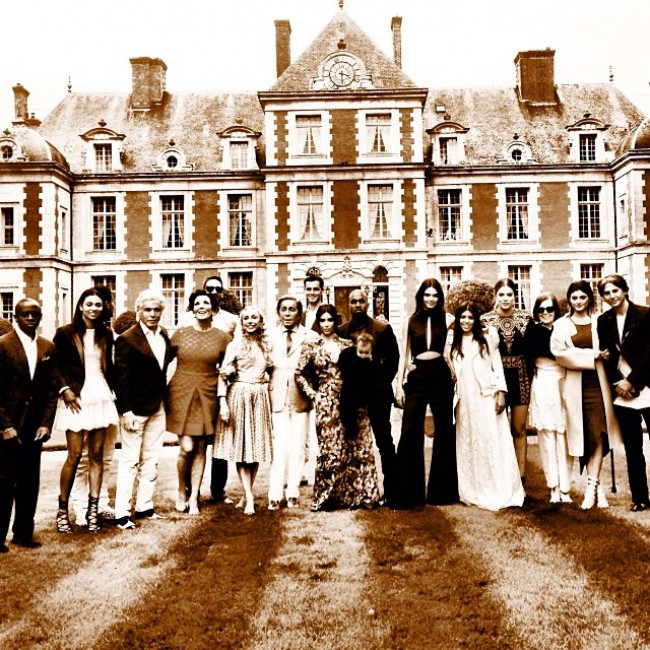 Group photo of the Kimye wedding group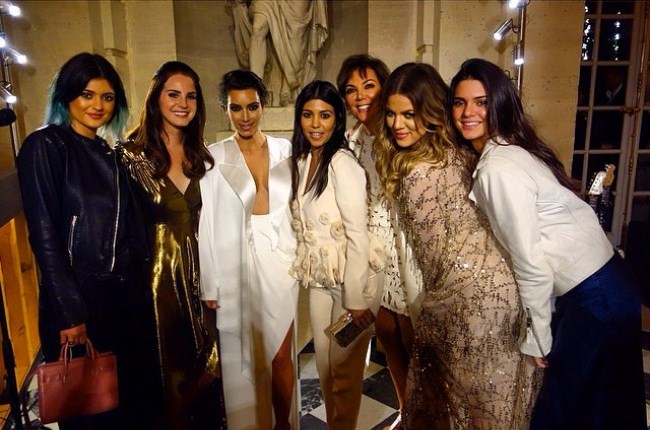 Kim, her family and Lana Del Rey