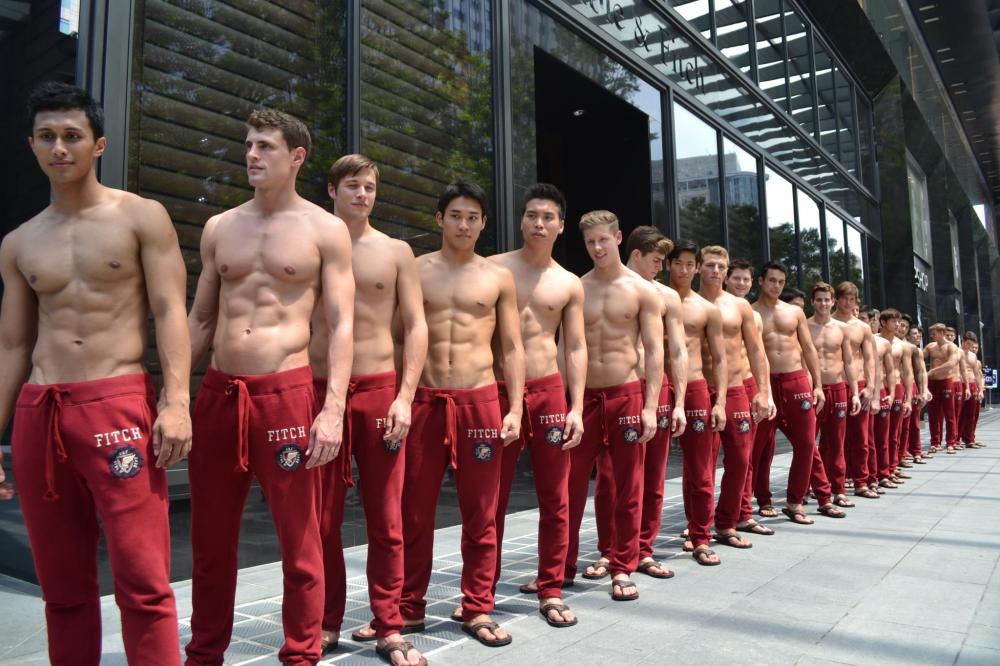 You've read previously that Abercrombie & Fitch is coming to Singapore.
The 21 000 sq ft three-storey Abercrombie & Fitch store will be opening its 2nd store in Asia, in Singapore, officially on 15 Dec 2011, at Knightsbridge in the heart of Orchard Road's bustling shopping district.
The first Asian store opening in Tokyo was a massive success with throngs of tourists visiting the Flagship store to experience A&F's quality service.
The built-up leading to the official launch of this fashion brand is so grand that they have employed an entire parade of undeniably good-looking sexy half-naked male models to get the crowd hyped up for the official launch day.
You should know that these man-candy were carefully selected from international Abercrombie & Fitch locations such as the U.S., Japan, Italy, England, France, Germany, Denmark, Spain, Germany and Belgium. Are you ladies drooling yet?