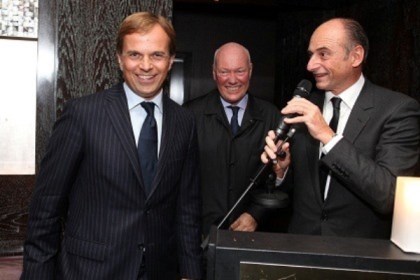 Zenith President, Jean-Frédéric Dufour, has been named 'Man of the Year 2010' by the horological press.
The jury comprises important international journalists and the honour was conceived in 2007 by Gabriel Tortella, chief editor of Tribune des Arts as well as Edipresse Switzerland and Polso Magazine.
Tortella cited the "clarity" with which Dufour had restored the brand's place in the watchmaking world as the defining factor. Dufour took over as the head of Zenith in June 2009.
Previous winners include Bernard Fornas from Cartier and Jean-Claude Biver of Hublot, who said: "He (Dufour) was able to reconnect the brand to its roots."
This year's ceremony took place at the Mandarin Oriental hotel in Geneva.