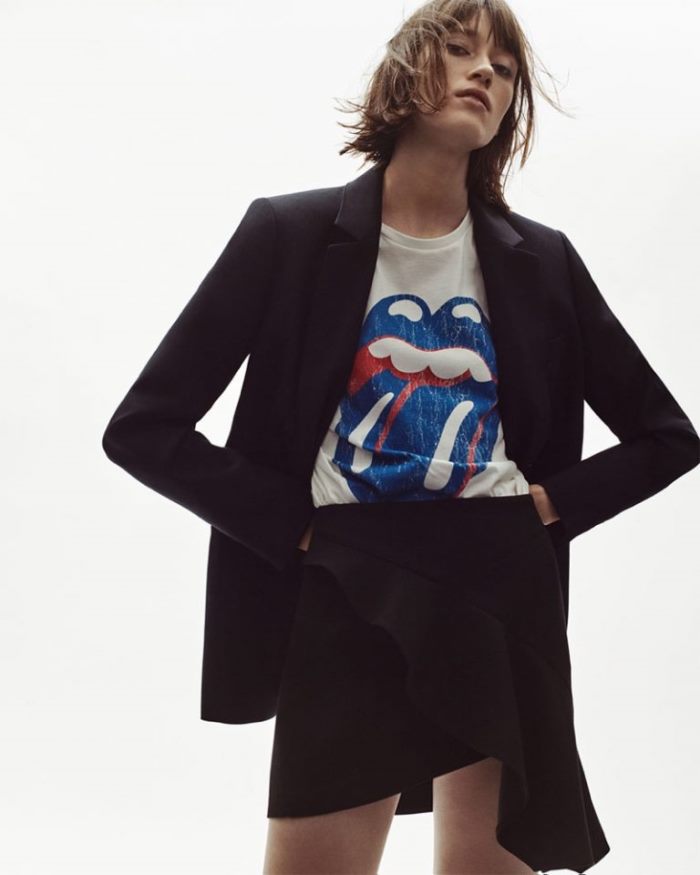 Zara unveils The Rolling Stones merchandise
Spanish fashion brand Zara brings some rock and roll inspiration to the new season. The capsule collection consists of pieces featuring The Rolling Stones' iconic tongue and mouth logo.
From t-shirts to sweatshirts and denim, the line is designed for men, but can easily be worn by women as shown by the pictures below. Paired with sharp blazers, long skirts and ankle boots; these looks serve pure cool.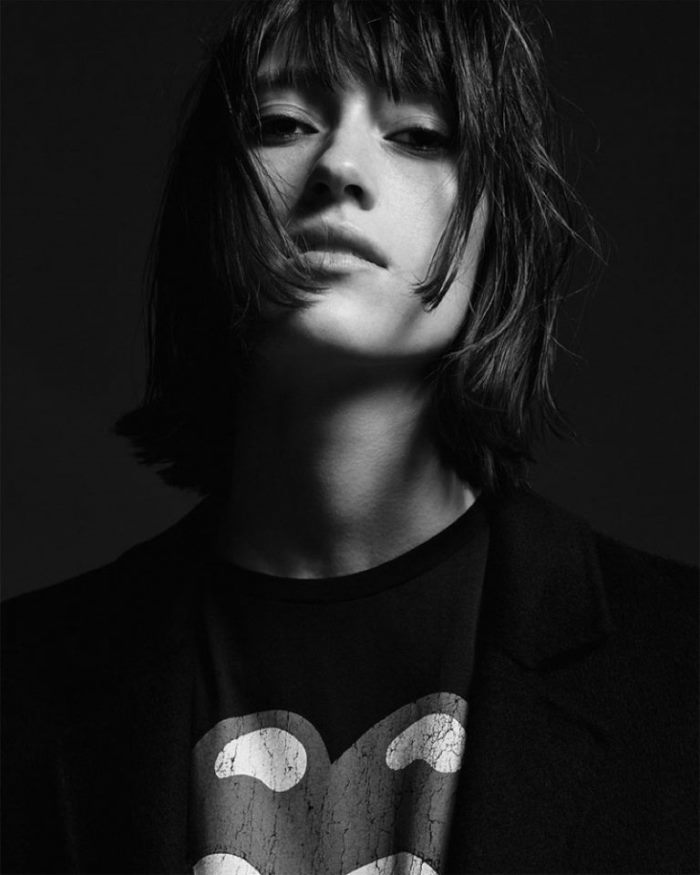 Zara The Rolling Stones Lips & Mouth T-Shirt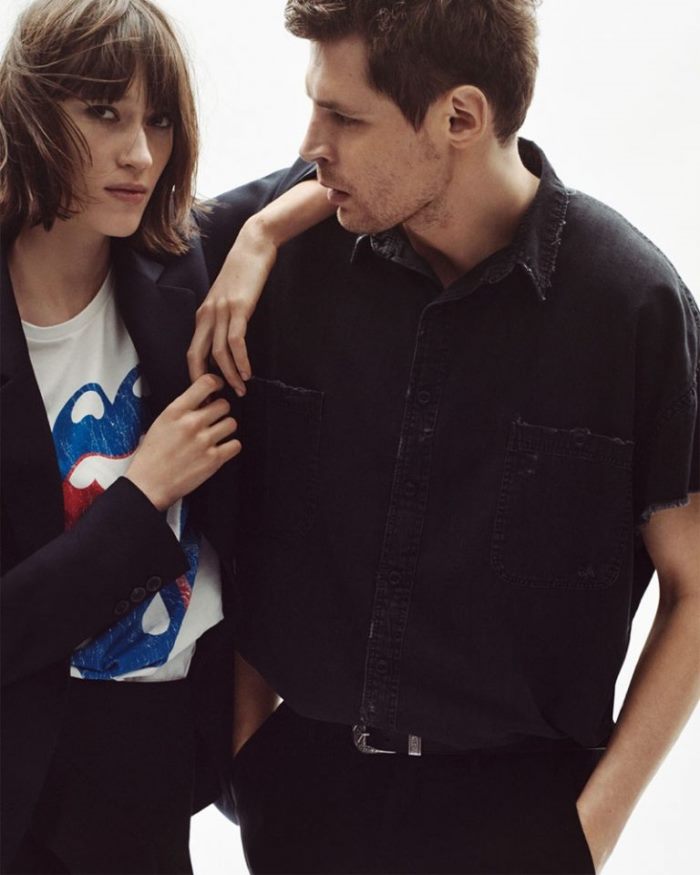 Zara spotlights rock and roll style with The Rolling Stones merchandise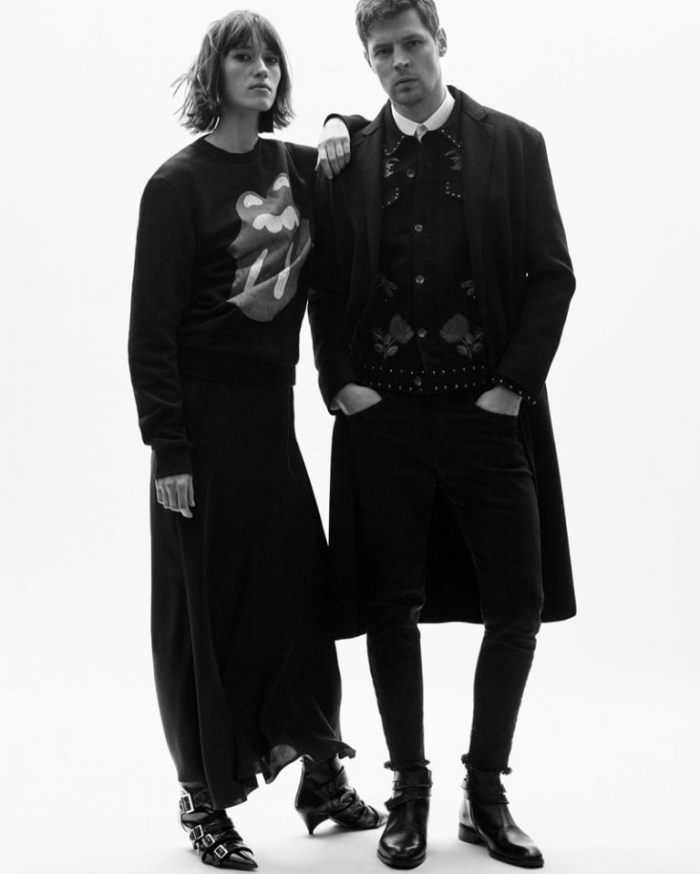 Paint it black – Zara features sweatshirts and sharp tailoring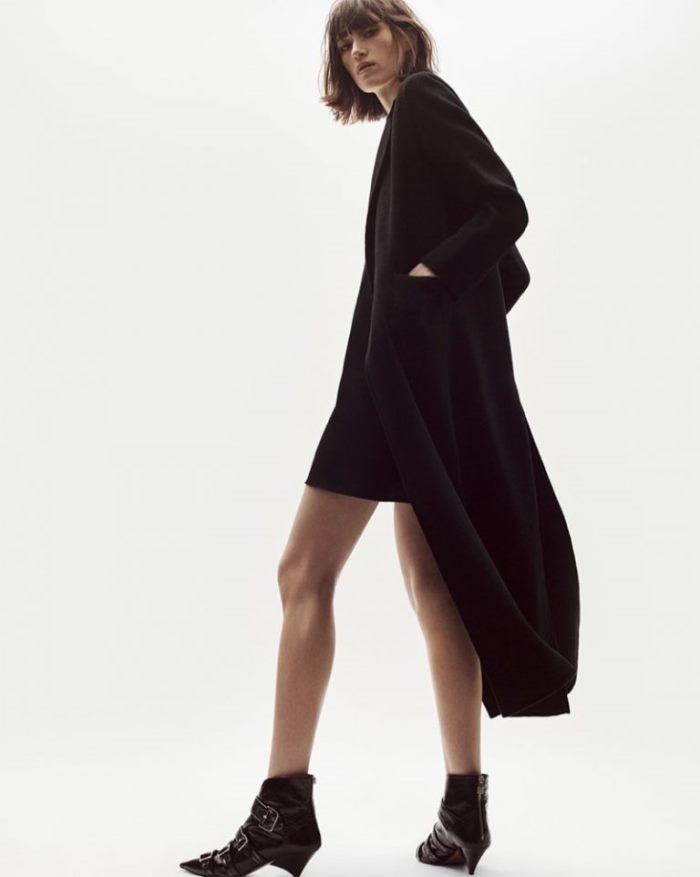 Zara long coat and short dress with top stitching