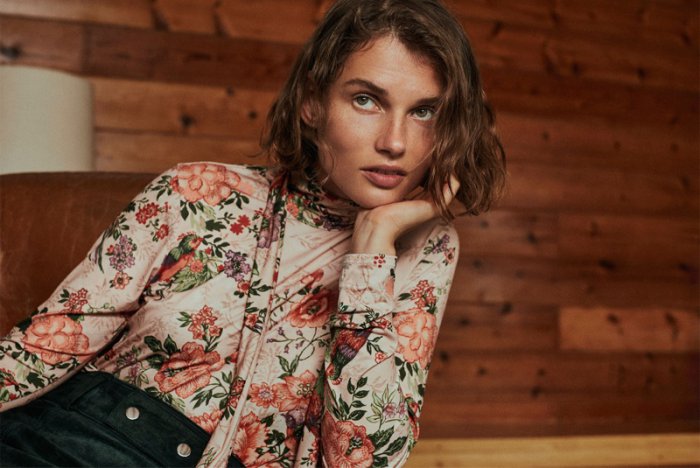 Giedre Dukauskaite wears Zara Floral Bow T-Shirt and Suede Mini Skirt
With the fall season starting, Zara proves why retro fashion never goes out of style with a recent trend edit. Called '70's Mood', the Spanish fashion brand spotlights whimsical prints and vintage cuts for autumn.
Model Giedre Dukauskaite poses in a mix of turtleneck tops, floral print dresses and flared jeans in the fashion shoot. Paired with ankle boots and dangling earrings, these ensembles exude casual cool attitude.
———————————————————-
ZARA '70'S FASHION' FALL 2017 LOOKBOOK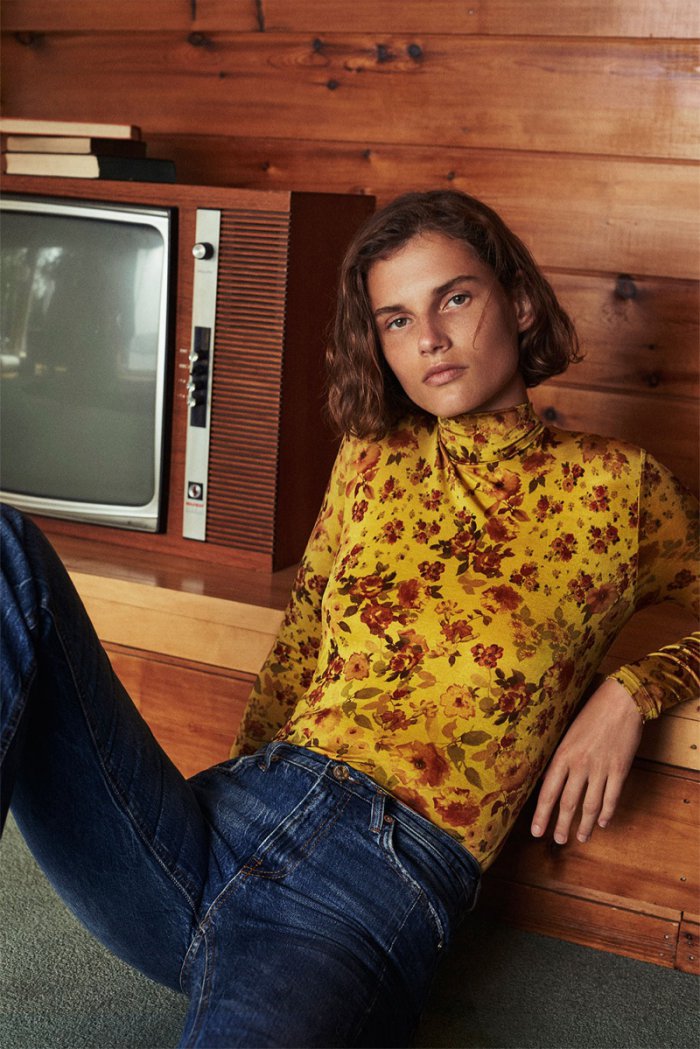 Zara Floral Print Blouse and Flare Jeans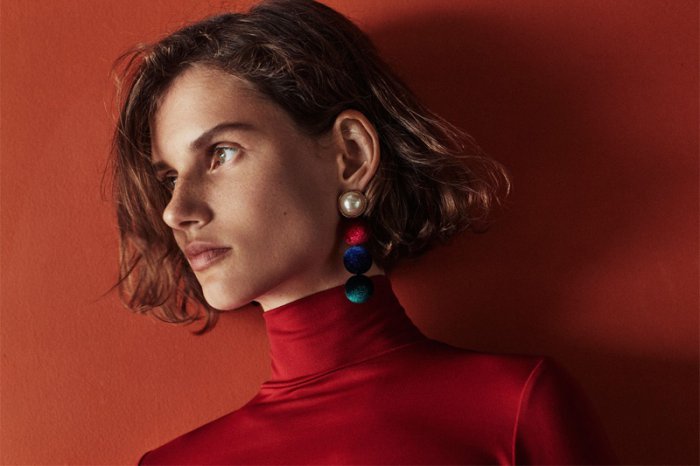 Zara Red Turtleneck Shirt
Zara Floral Print Dress with Long Sleeves and Bejeweled Satin Ankle Boots