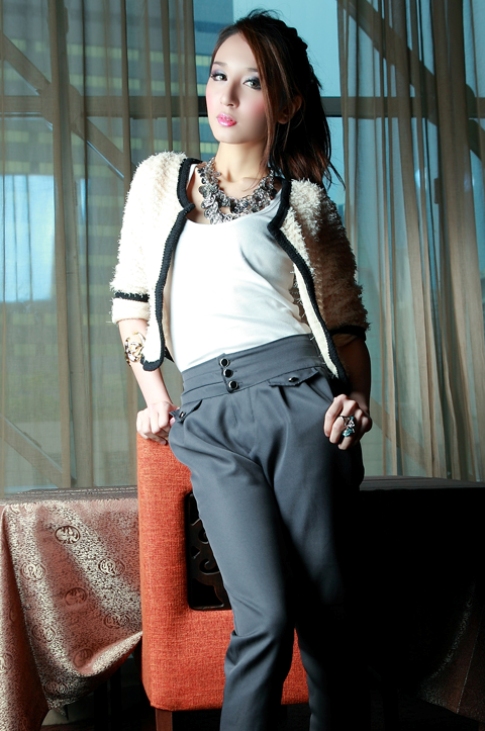 WardrobeTrendsFashion brings to you Agri Velt, the Sexy, SuperStar Blogger & Winner of Cozycot's Most Fashionable Lot has also done many collaborations, endorsements & launches of leading fashion brands, products & beauty treatments.  Originally from Jakarta, the mesmerizing Agri Velt is now hot property in Singapore's growing fashion scene.
We love your blog, tell us more about it.
 My Blog  www.agrivelt.com is mainly an insight of my daily lifestyle & my personal style, clearly visible by the massive spam of photography. I enjoy taking the time to capture every moment & sharing my beautiful experiences with my readers.
Also through my collections, it's pretty obvious that I'm not afraid of taking risks when it comes to putting together a look because I dress for me & not for anyone else.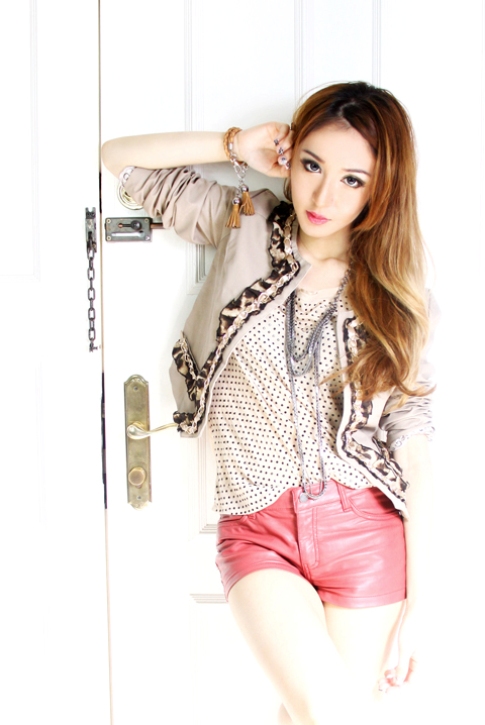 What would you like our readers to know about you?
I absolutely love dressing up each morning  & I have great energy, it's never been a hassle to experiment with different looks.
Of course I make mistakes every now & then, but the process is always an interesting transition to be a better version of who you are. I would describe myslef as Spontaneous, Confident, Eclectic, Bold, Fun.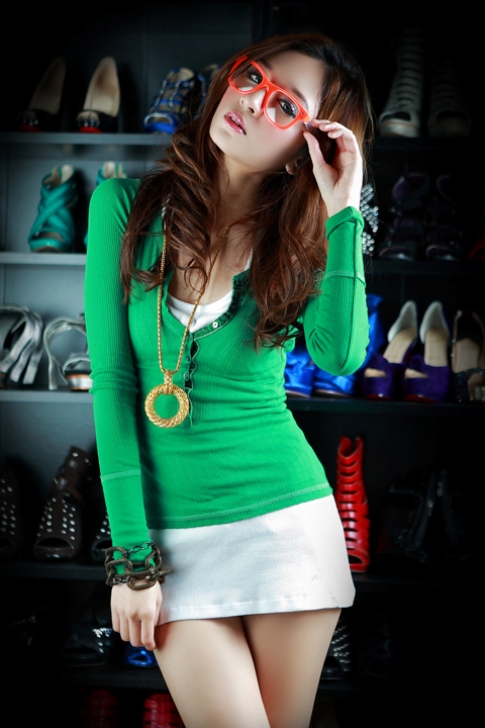 What New features can we expect from you n your blog?
Well, I'm actually in the midst of a collaboration with a close friend of mine, it's getting me really excited but I think I'd keep it hush-hush for now. I'd reveal when the time is right, so keep a lookout!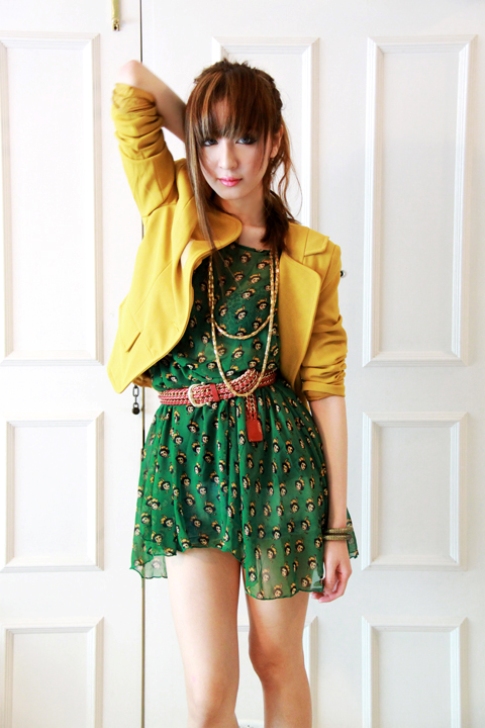 What's the best part about being a celebrity blogger?
 The part about exploring products & services that's yet to be launched to the public before deciding what's beneficial to my readers. After all, I believe in sharing & bringing across the best that I've experienced personally.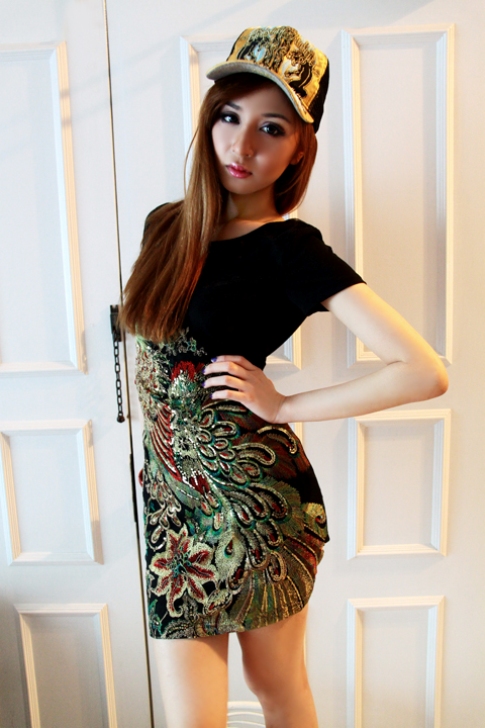 I feel fashionable/sexy when….
 walking down the streets in a masculine look still exudes a lil' bit of feminine touch.
 What or Who are your biggest fashion influences?
Actually most of my fashion influences derive from the things around me, it could really be anything from sculpture to the people around me.
I have this huge tendency of being inspired by what I see & I'd take a little here & there to incorporate into my unique personal style.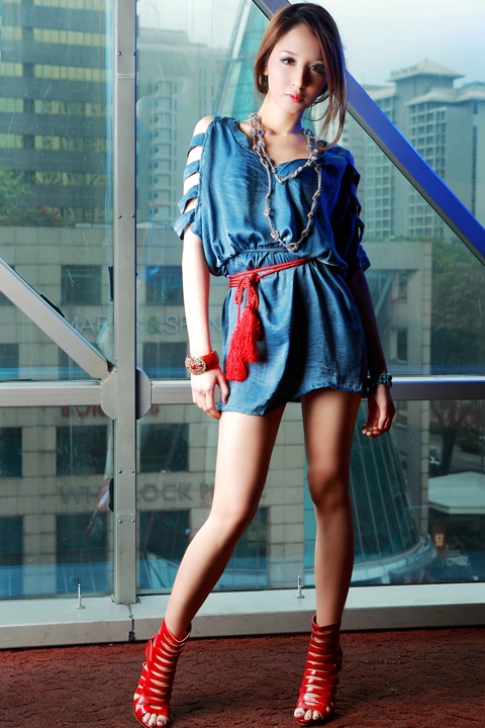 What do you think of Singaporean women's & men's style?
Honestly, the weather in Singapore isn't very forgiving hence it'd be unfair to blame people for going towards comfort in terms of dressing.
Then again, when you've got such huge passion for fashion, it's really not a crime to sweat in style. Not even the scorching sun would make me put away my leather jacket!
 What are some of your fashion essentials?
 A great leather jacket , my 5-inch booties, my Blackberry & most importantly, accessories! It could really make or break the look.
 What is sexy to you in a man?
A man who is serious & committed but knows how to behave when he's out partying with his mates. But if you're talking physical, I'm extremely attracted to man with nice biceps!
What are some of your personal beauty tips & regimes ?
Drink plenty of water to keep hydrated & sleeping with a face mask on does make a huge difference.  Plus, I detox daily with a glass of Wheatgrass Juice, highly essential if your diet consists of solely meat!
What do you predict will be the next fashion trend?
Bold colour's a big staple this season, think eye-catching neon! I foresee a lot of fun coming my way!
What turns you on?
This is a tough one! Can I say a well-dressed man with the ability to hold a good conversation?  I'm still on the lookout for that!
What are some of your indulgences?
 Spending the whole day at home having 'me' time.  Sometimes we're spending too much time outside to realize how therapeutic it actually is to just slouch on your couch & pig out while watching a movie. I like doing that with a tub of Rum & Raisin ice cream!
Any Addictions?
I cannot do without Iced Green Tea Latte & mouth-watering desserts. The thought of a chocolate soufflé is enough to make me salivate!
 Any convictions?
 Yes, I've always believed in coming on slow & letting your personality grow.
 Which fashion store could you spend the whole day in?
Queen's Couture @ Mandarin Gallery. I'm a huge fan of skinny jeans & this is one place I go berserk at.  They have some of the best skinny jeans here that work so well for my petite frame.
 What was the most wild or outrageous thing you have ever done?
Let's stick to outrageous! I once went diving half-drunk in Bali a few years back straight from the club (not a good idea I could have died) & freaked out terribly when fishes swam past me I was caught running underwater. I must have looked incredibly ridiculous back there my friends wouldn't let this matter go till today!
Where do you see yourself 3 years from now?
 I'd see myself being really well travelled 3 years from now. I would definitely grab my best friend & explore the world extensively during this time before all the commitments of marriage set in, just so that I have no regrets of being grounded in the future!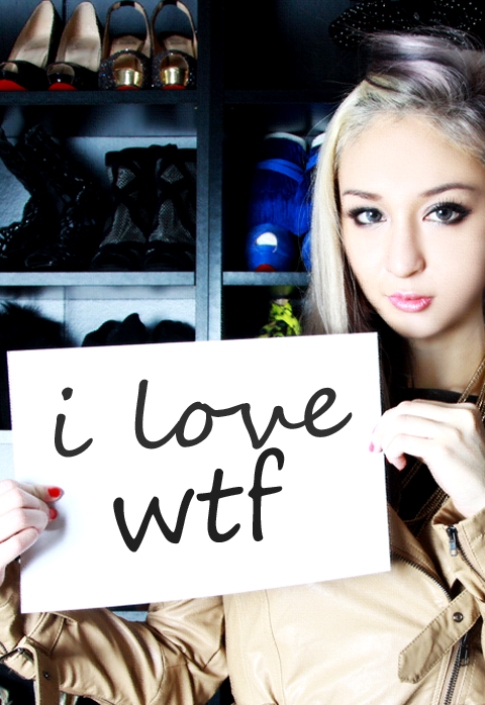 Check Out Agri Velt's Amazing Blog @ www.agrivelt.com