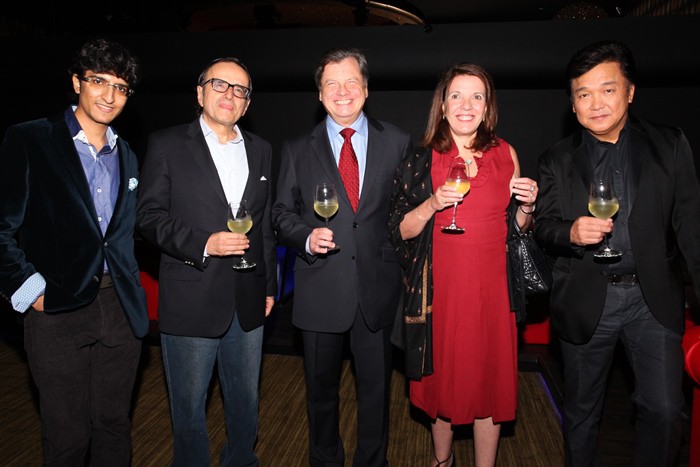 Karan Tilani, Raul de Taunay, His Excellency Luis Fernando de Andrade Serra, Rosana Pinheiro Machado de Andrade Serra, Victor Ow
On Friday, 10 April 2015, the World Of Diamonds Group hosted an extravagant invite only party in partnership with ultra-lux modern lounge THRONE, for the latter's exclusive VIP Preview at 21 Mount Elizabeth. Surrounded by opulent décor, brand ambassadors and international models who made a show-stopping appearance were layered with over 17 million dollars worth of statement necklaces encrusted with top-quality diamonds.
Setting the scene of prestige, the spectacular evening was complemented by an elegant, refined atmosphere and saw attendance by some of Singapore's most elite. High Commissioners His Excellency Luis Fernando de Andrade Serra and His Excellency Raul de Taunay, Dato' Dr Grace Kong, Dato' Elaine Teh and property tycoon Victor Ow were among privileged guests present. Socialites and prominent individuals were generously treated to fine wines, an abundance of champagne, premium Russian vodka along with a complete range of spirits and bespoke canapés.
With a signature representing an escape from the ordinary, THRONE realized a synergy with the WORLD OF DIAMONDS, an established diamond-group that caters to celebrities and members of royalty. In a press statement, Andrew Carver mentioned that "The glamorous evening was a great experience for esteemed guests to appreciate high jewelry masterpieces from the World Of Diamonds while being pampered in the spacious 3,000 square foot establishment of THRONE". Decadence is evoked throughout the design of the after-dinner entertainment lounge as Swarovski crystal chandeliers glimmer and a mezzanine plays host to select VIP guests who seek further privacy.
(Photos: World Of Diamonds)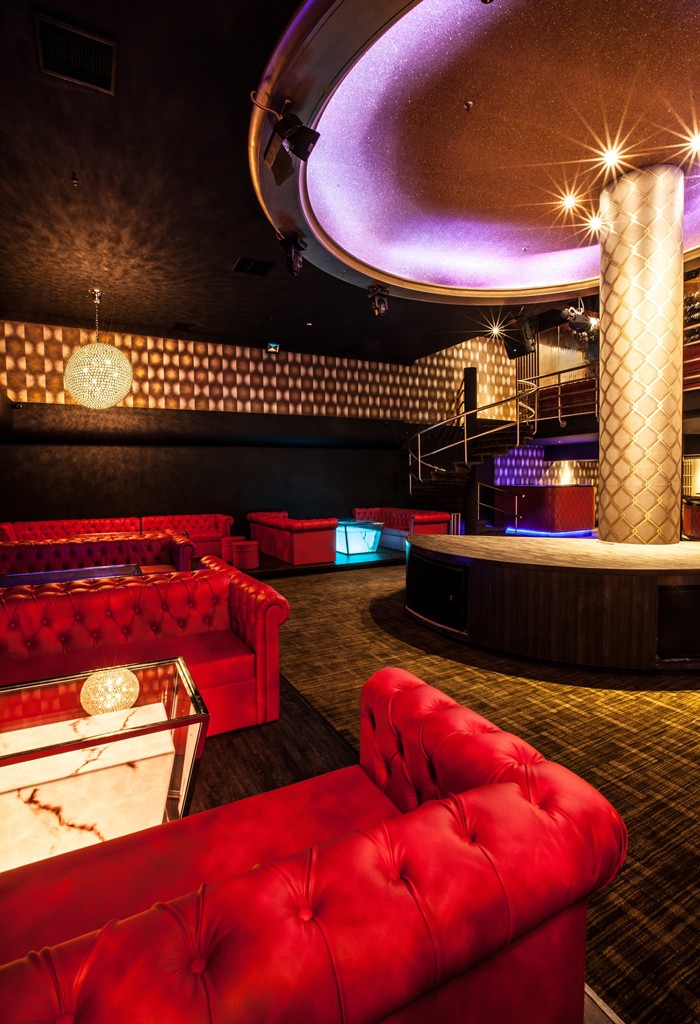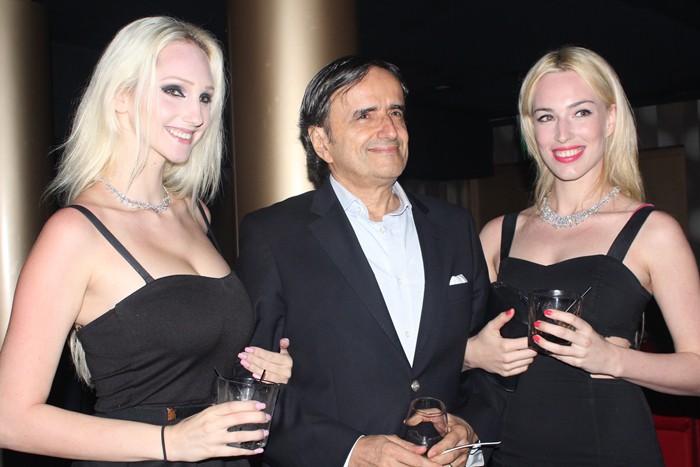 His Excellency Raul de Taunay with Models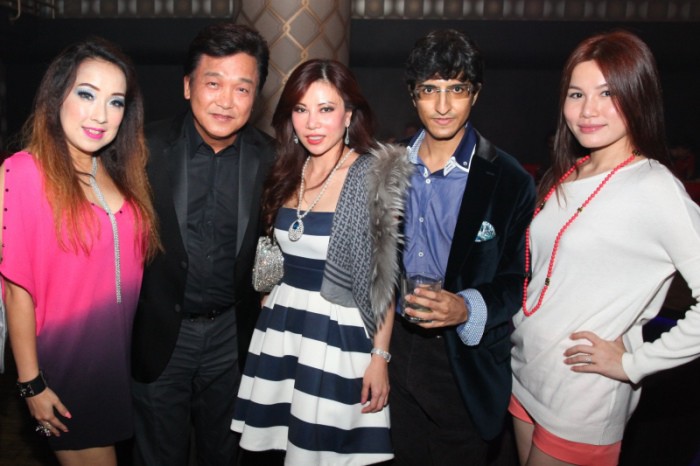 Elaine Teh, Victor Ow, Grace Kong, Karan Tilani, Jilly Wang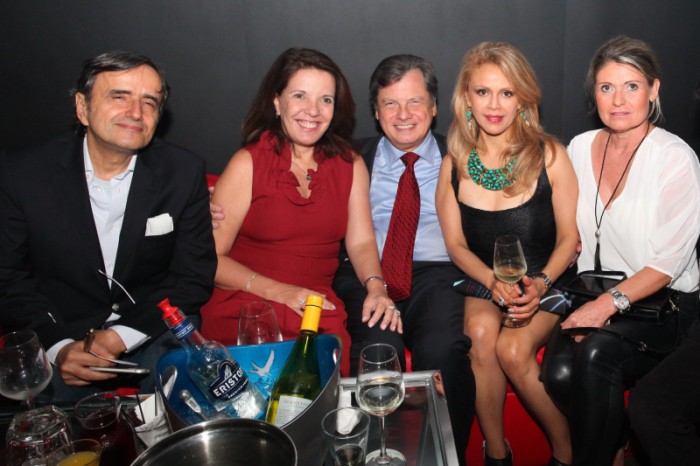 Raul de Taunay, Rosana Pinheiro Machado de Andrade Serra, Luis Fernando de Andrade Serra, Amparo Johansen, Birgit Ziegler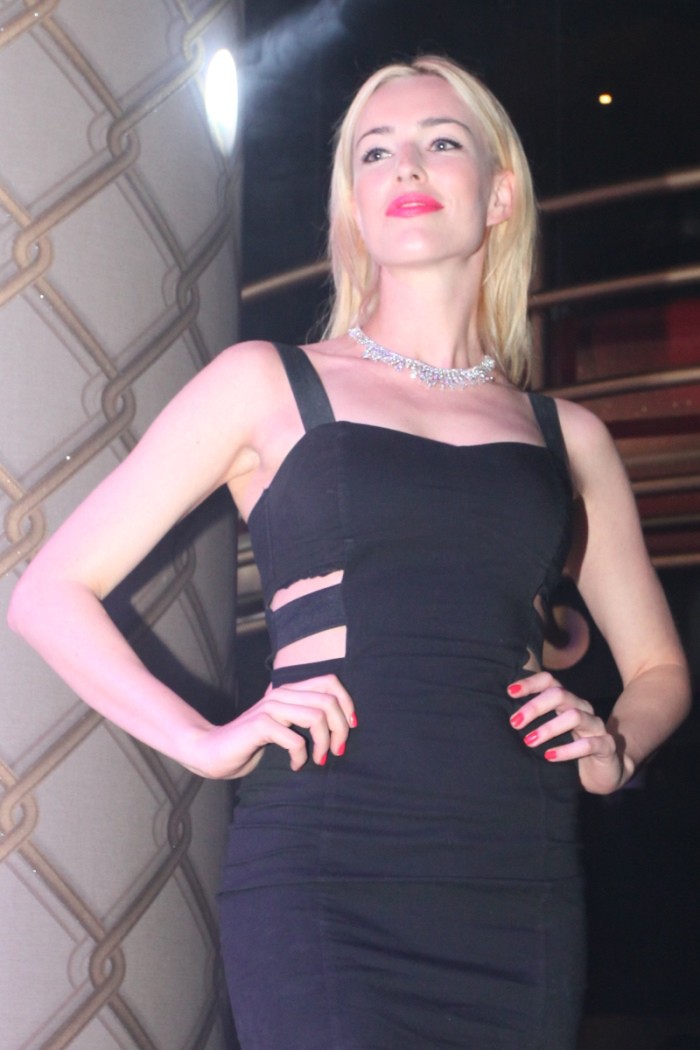 Show-stopping appearance of Diamonds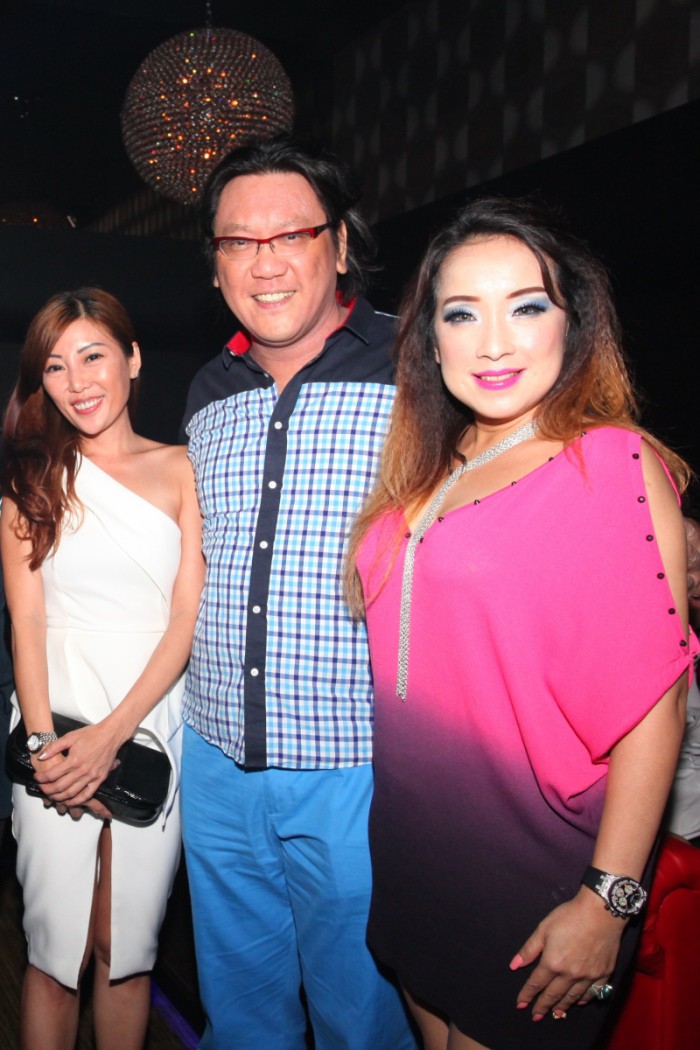 Jacqueline Foo, Raphael Young, Elaine Teh
Nick Tan, Jilly Wang, Karan Tilani