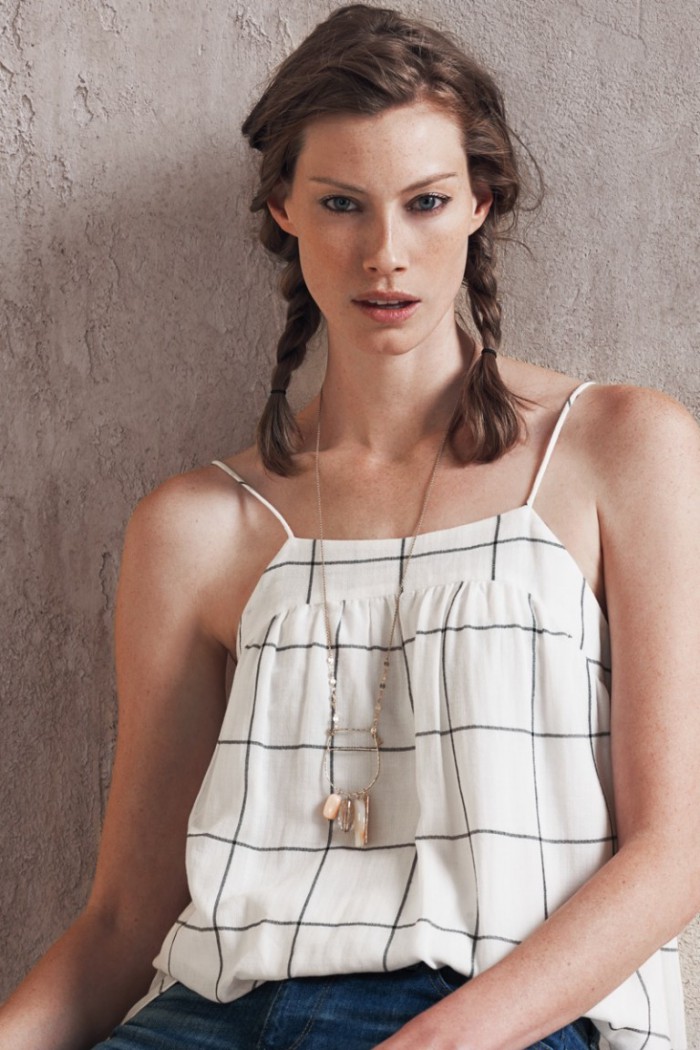 Nomad by Morgan Carper Windowpane Tank and Ballade Pendant Necklace
Actress Alyssa Sutherland channels her modeling days with a feature in Anthropologie's April 2016 catalog. The 'Vikings' star trades in 8th century costumes for modern-day style including dress shirts, maxi dresses and cute cami tops.
In the accompanying interview, Alyssa talks about the difference between modeling and acting. "Acting is my passion. There's so much work involved and it's a real creative outlet for me. When I was modeling, I would get shipped on a plane somewhere and then just show up and put clothes on. It was an exciting life at times, but I'm far more fulfilled by acting," she reveals.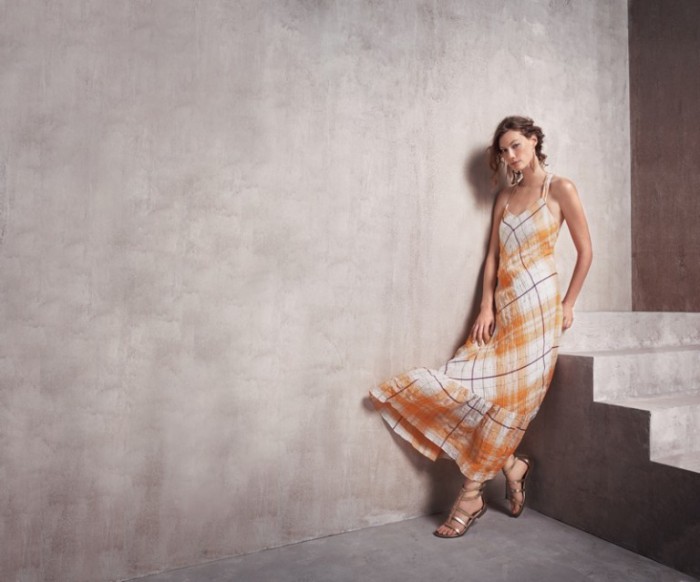 Holding Horses Clementine Maxi Dress
Eloise Double-Strap Cami and Hei Hei Diamant Joggers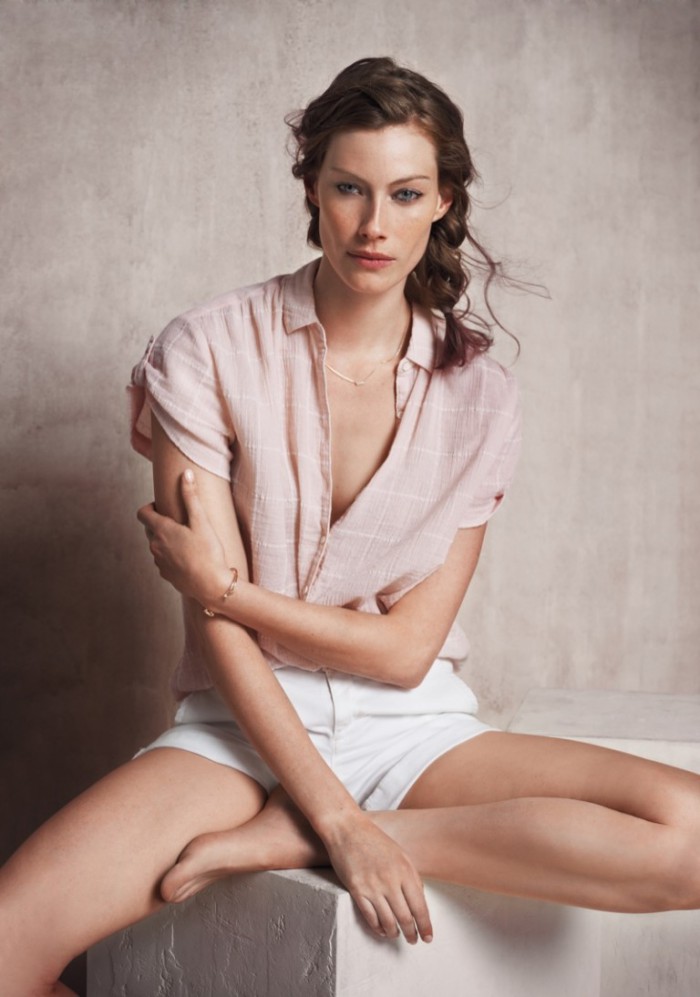 Isabella Sinclair Wrapped Plaid Button Down and Pilcro Hyphen Chino Shorts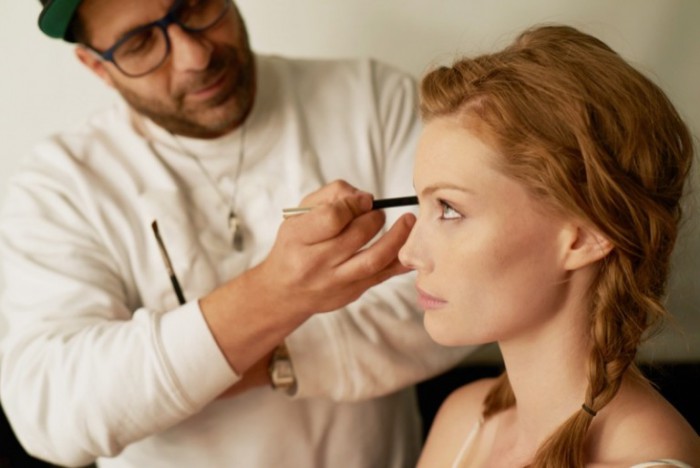 Alyssa Sutherland behind the scenes on Anthropologie shoot for retailer's April 2016 catalog
————————————————–
Alyssa Sutherland – Vikings
Alyssa Sutherland as Queen Aslaug in Vikings
Alyssa Sutherland can be seen every Thursday night on the History Channel's hit historical drama, 'Vikings'. The Australian actress plays the role of Queen Aslaug wearing opulent designs thanks to costume designer Joan Bergin. Fur, ornate embroidery and lace-up details can often be seen on the women of the show. And check out those gorgeous waves!
About working on 'Vikings', Alyssa tells Anthropologie, "I think one the greatest things to discover is that women had more rights in the Viking culture than they did in other cultures at the time. I really like how the show compares and contrasts the issues women faced in England, France and Scandinavia at the time."
(Viking Photos: History)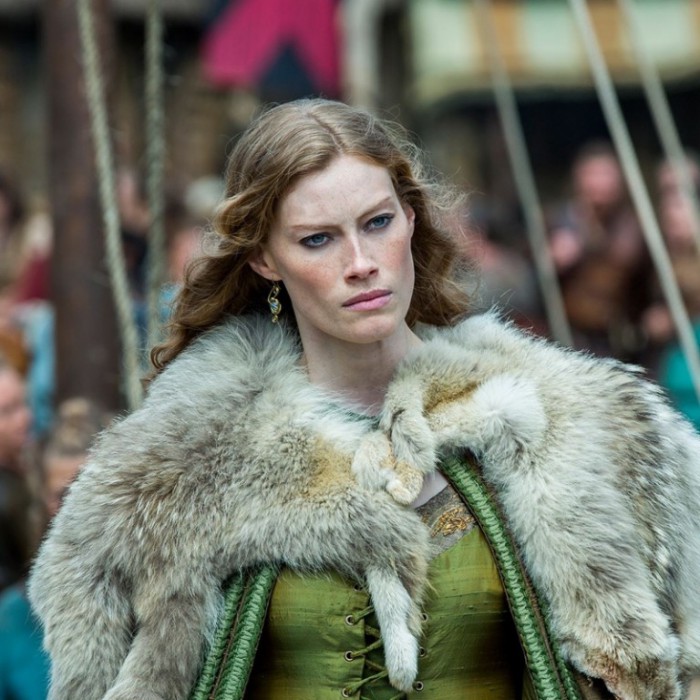 Alyssa Sutherland as Queen Aslaug in Vikings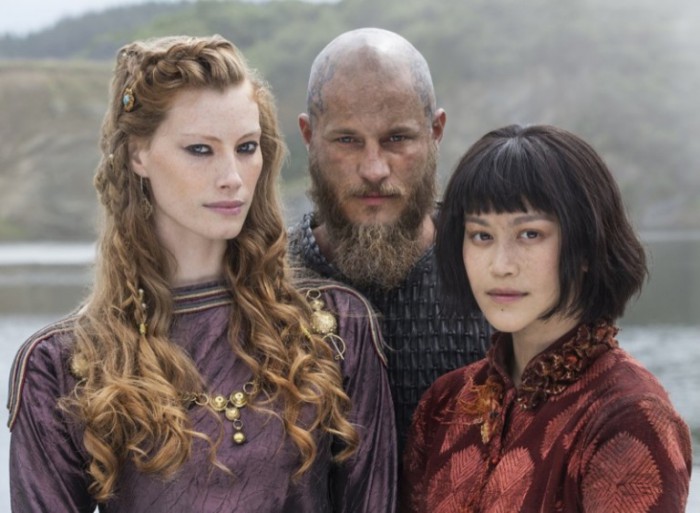 Alyssa Sutherland, Travis Fimmel and Dianne Doan in Vikings