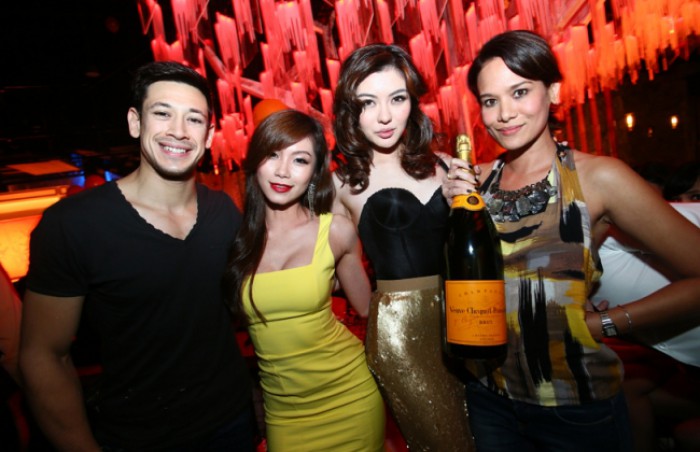 Peter Davis, Mei Yuen, Carey Ng, Elaine Daly
To celebrate the spirit of the Venetian carnival culture, Veuve Clicquot threw a fun yellow and orange-themed party for fans and appreciaters of the champagne at The Roof Malaysia.
Dressed to their nines, guests like Miss Malaysia 2013, Carey Ng, model and TV presenter, Elaine Daly and model and host, Peter Davis, arrived to mingle and toast with free-flow Veuve Clicquot. The evening was kept fun with hostesses dressed in true carnival costumes of flamboyant feathers and Venetian masks seen accompanying guests at the photowall.
Games and lucky draws tempted guests to try their luck in bringing home their own bottles of Veuve Clicquot or Louis Vuitton gift vouchers, before the night was taken up a notch with more drinks, merry-making and photo-taking.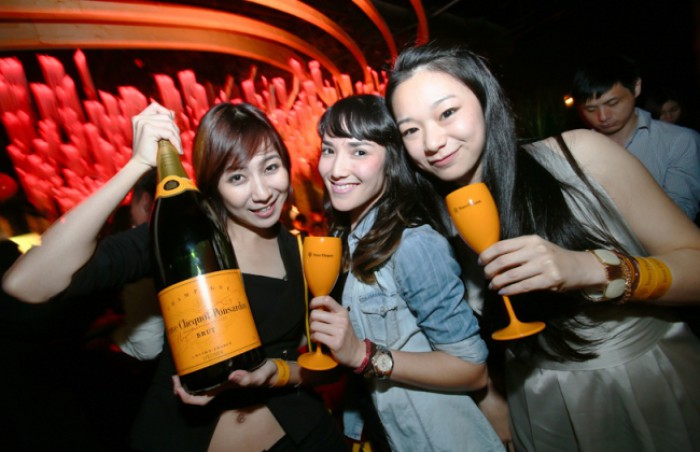 Cecilia Yong, Sarah Lee, Amanda Eng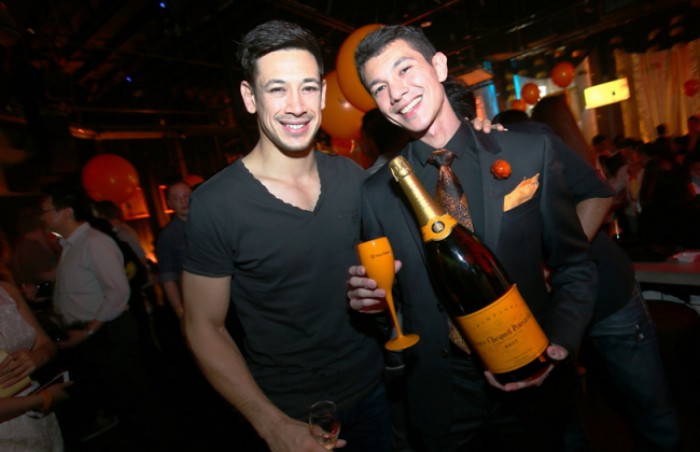 Peter Davis, Will Quah
Kausalya Ida, Sarah Jade, Marissa Majella, Tee Foong Tsin