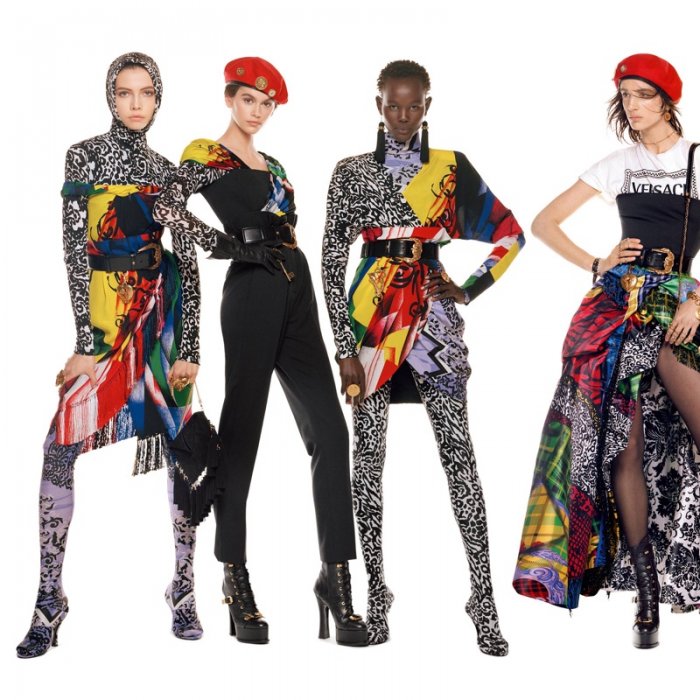 Léa Julian, Kaia Gerber, Shanelle Nyasiase and Rachel Marx appear in Versace fall-winter 2018 campaign
The Versace family is out in full force for the Italian brand's fall-winter 2018 campaign. Photographed by Steven Meisel, the longest-ever advertising images features 54 models ranging from well-known names to rising stars. Gigi Hadid, Kaia Gerber, Bella Hadid, Imaan Hammam, Vittoria Ceretti, Grace Elizabeth and more pose in Versace's colorful looks styled by Jacob K. For beauty, Pat McGrath works on makeup with hair by Guido Palau.
"My team doesn't just extend to my work team. The Versace Clans are made of all members of the Versace family – from customers to models, fans, photographers, stylists, friends, artists and all who believe that staying relevant means moving forward and making your voice heard –all who believe that fashion is not a way to just say 'look at me' but rather 'look at me, I have something to say'," says Donatella Versace.
—————————————————
VERSACE FALL/WINTER 2018 CAMPAIGN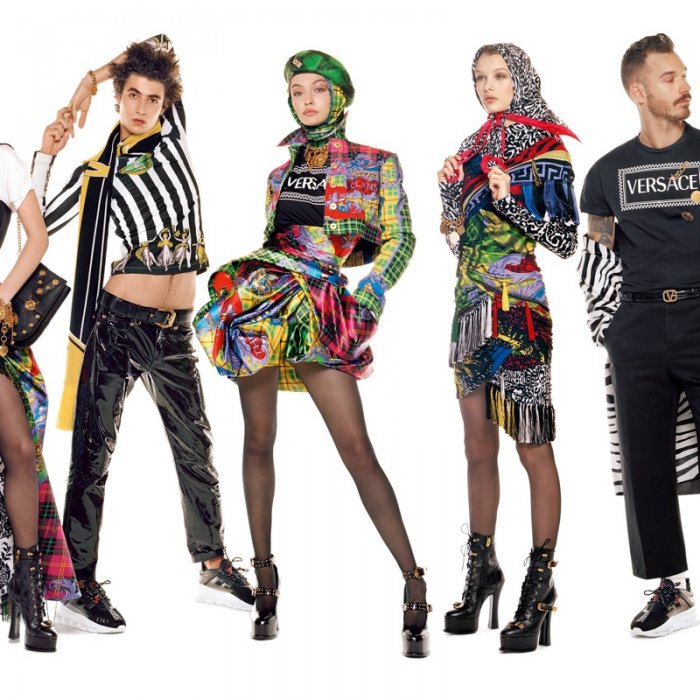 Oscar Kindelan, Gigi Hadid, Kris Grikaite and David Alexander Flinn front Versace fall-winter 2018 campaign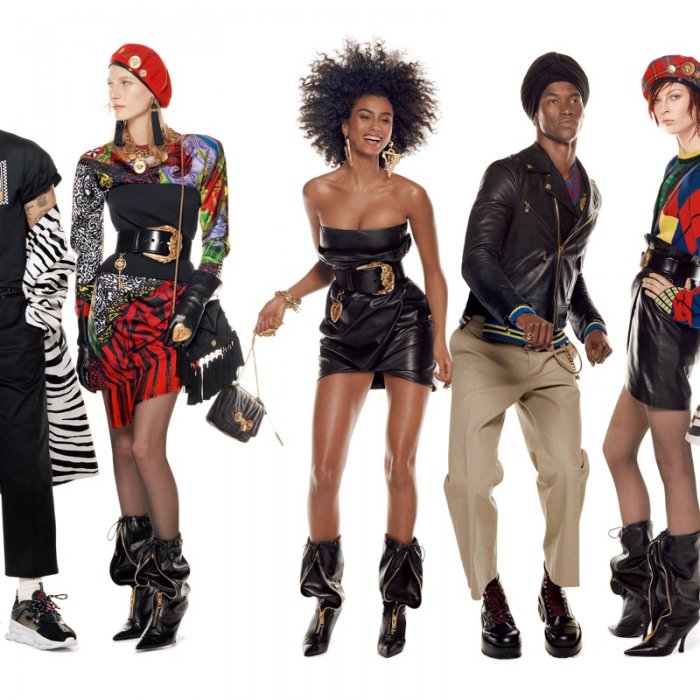 Julia Nobis, Iman Hammam, Salomon Diaz and Remington Williams for Versace fall-winter 2018 campaign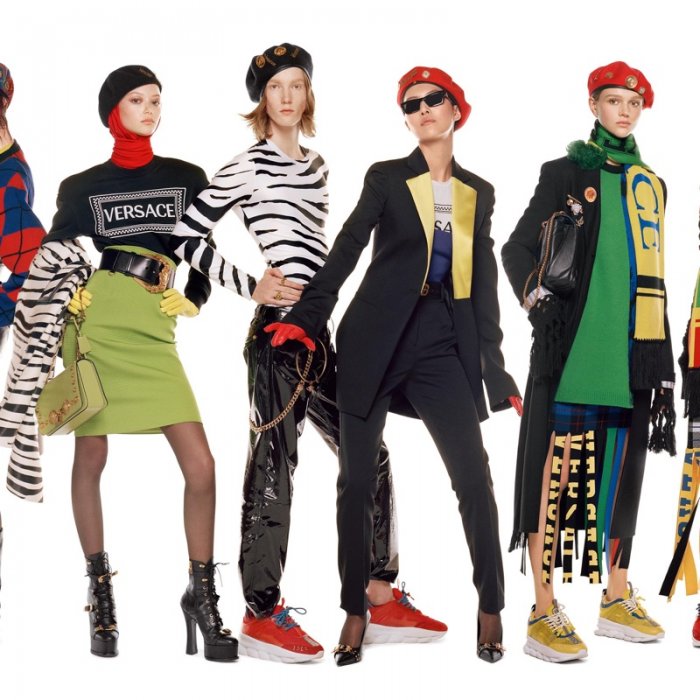 Sara Grace Wallerstedt, Matt Pitt, Sohyun Jung and Natalie Ogg appear in Versace fall-winter 2018 campaign
Ansley Gulielmi, Nora Attal, Fran Summers and Finnlay Davis for Versace fall-winter 2018 campaign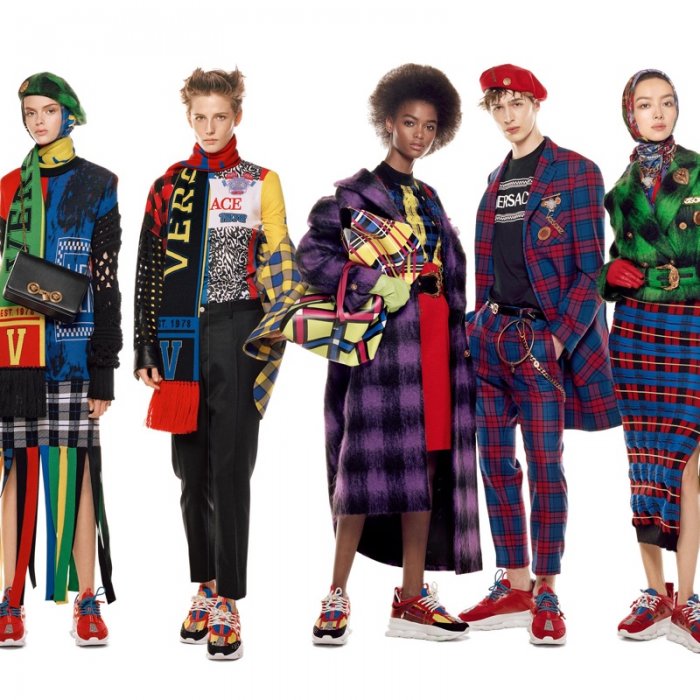 Eduarda Bretas, Emily Gafford, Blesnya Minher, Dylan Fender and Fei Fei Sun front Versace fall-winter 2018 campaign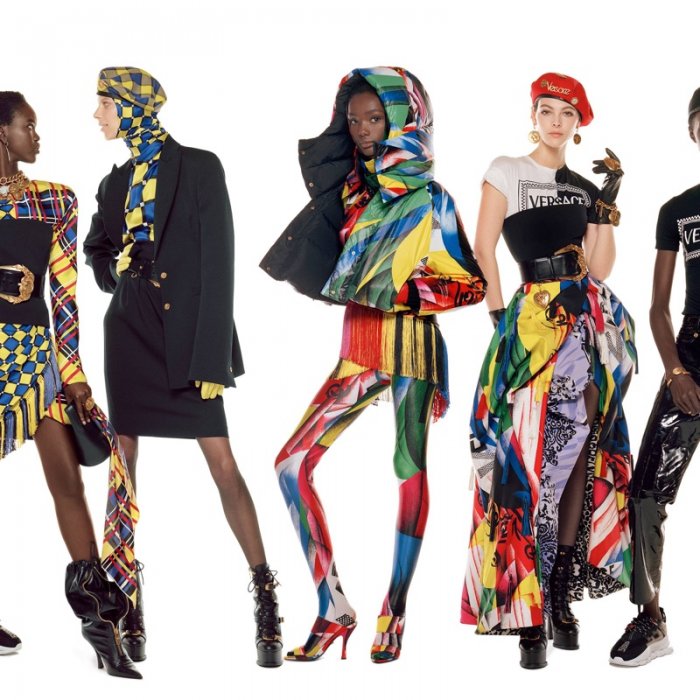 Adut Akech, Lexi Boling, Imari Karanja and Vittoria Ceretti star in Versace fall-winter 2018 campaign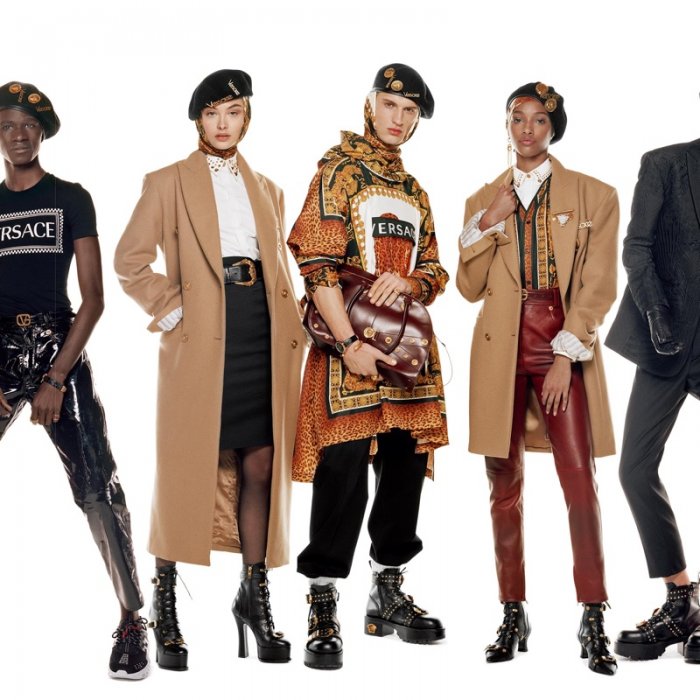 Malick Bodian, Grace Elizabeth, David Trulik and Naomi Chin Wing appear in Versace fall-winter 2018 campaign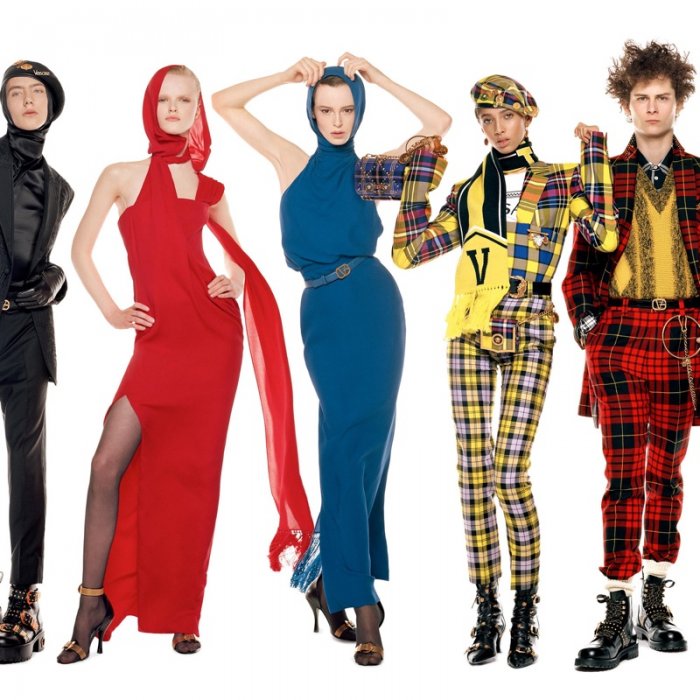 Paul Hameline, Hannah Motler, Gisele Fox, Yasmine Wijnaldum and Skylar Penn front Versace fall-winter 2018 campaign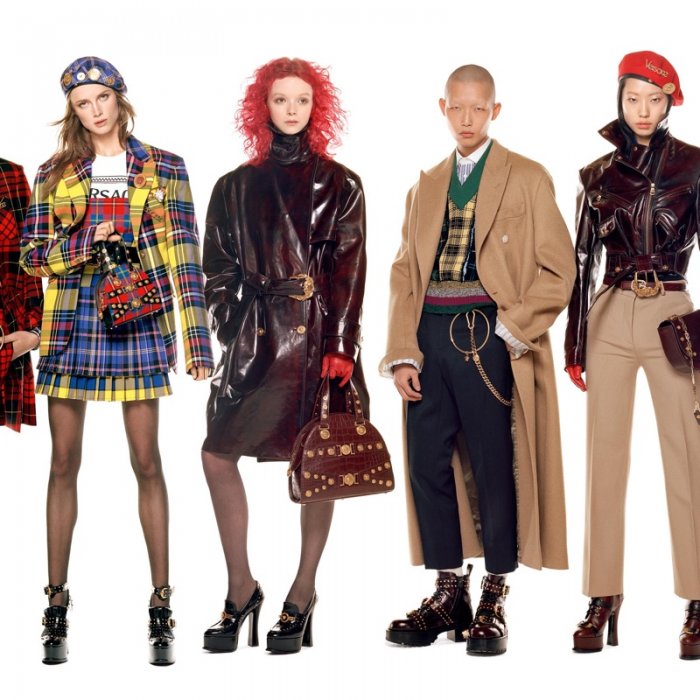 Rianne van Rompaey, Lily Nova, Xu Meen and Heejung Park appear in Versace fall-winter 2018 campaign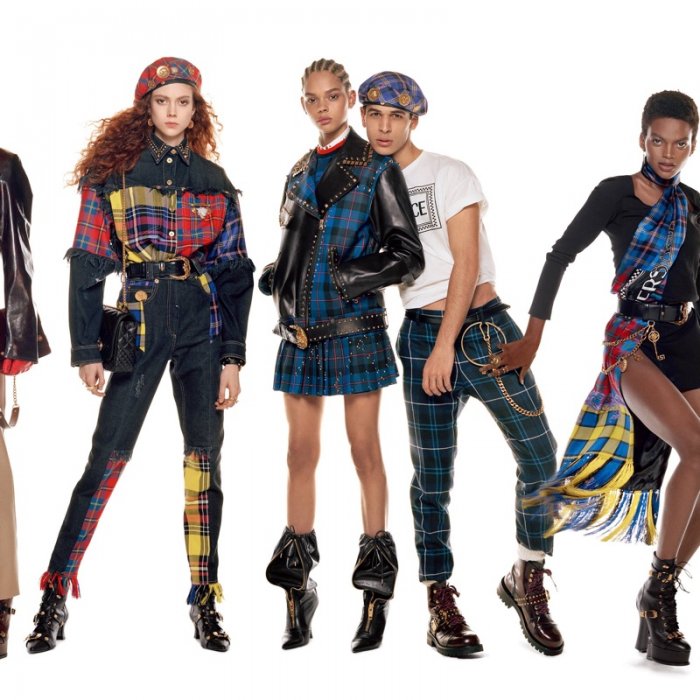 Natalie Westling, Hiandra Martinez, Ali Latif and Aube Jolicoeur front Versace fall-winter 2018 campaign
Josh Upshaw, Olivia Forte, Adela Stenberg, Aaron Shandel and Cara Taylor appear in Versace fall-winter 2018 campaign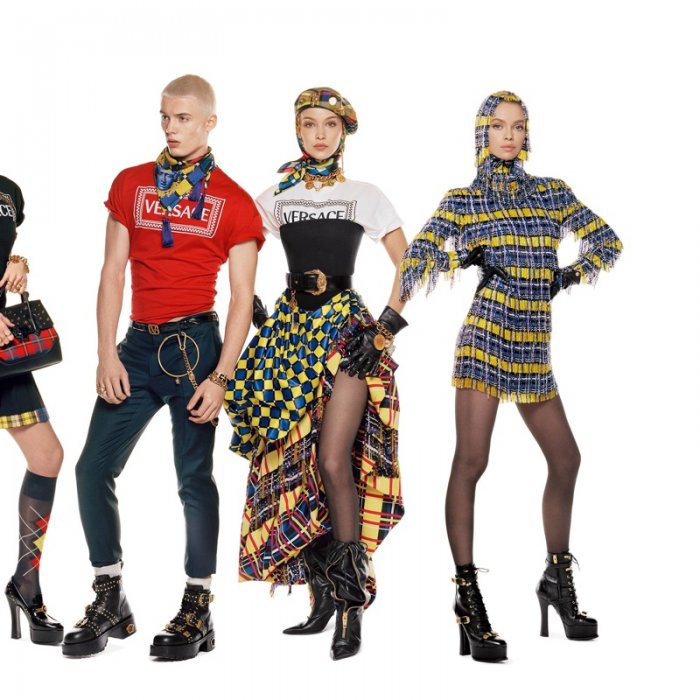 Joao Knorr, Bella Hadid and Stella Maxwell front Versace fall-winter 2018 campaign