Andy On and Jennifer Tse
French haute jeweler Van Cleef & Arpels unveiled their fifth boutique in Hong Kong on July 8. Located in Lee Gardens Two, the new boutique is modeled after a fairytale-like setting with exquisite floral lighting displays and a dedicated bridal floor.
Benjamin Vuchot, President of Van Cleef & Arpels Asia Pacific and Gerry Yim, Chief Executive Officer of Hysan Development Company Limited joined hands with Jennifer Tse and Andy On to officiate the ribbon-cutting ceremony. Those present at the star-studded gala included Mr. and Mrs. Ronald Arculli, Abbie SK Chan, Candice Chan, Ingrid Chen, Bonita Cheung, Anina Ho and Claire Hsu.
The joyous occasion was noticeably jazzed up with the presentation of Van Cleef & Arpels' classic Vintage Alhambra collection. Reinterpreted for the grand opening in pink gold, the original Alhambra launched in 1975 and has since become a prized collection amongst aficionados of the brand's four leaf motif.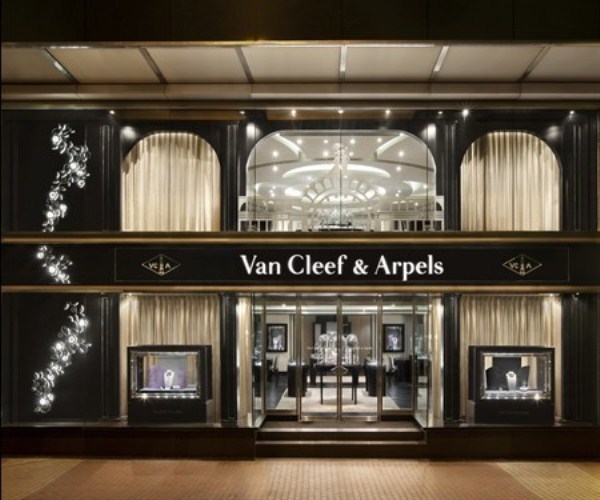 The new boutique's grand facade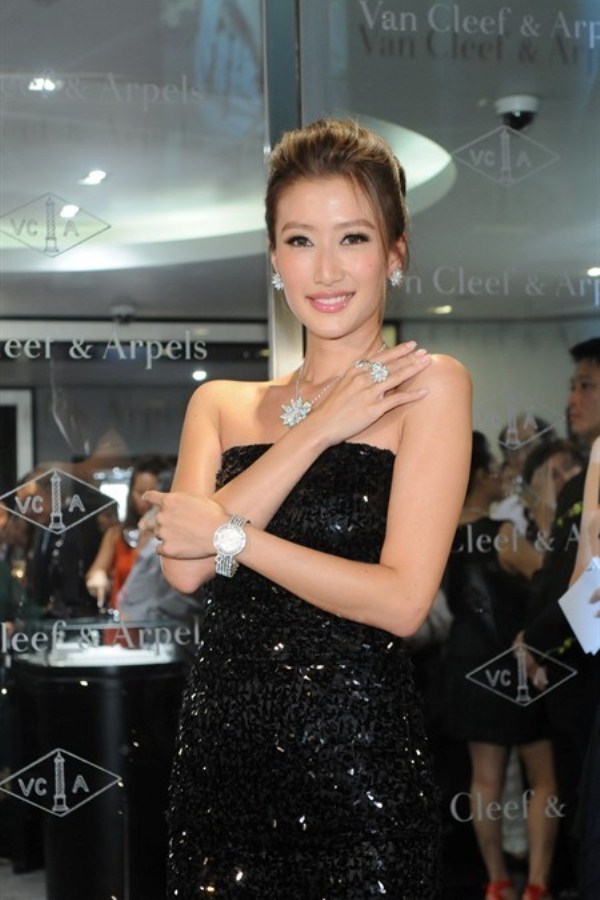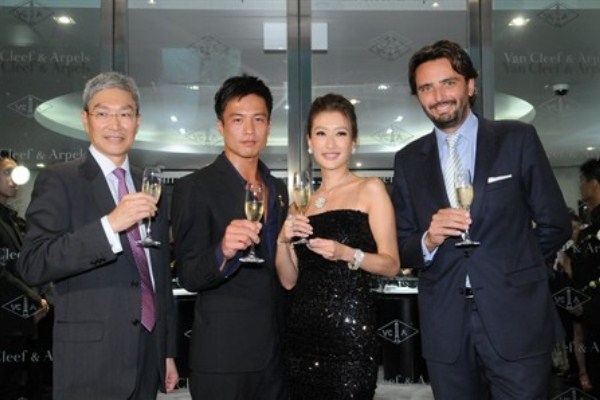 (L-R) Gerry Yim, Andy On, Jennifer Tse and Benjamin Vuchot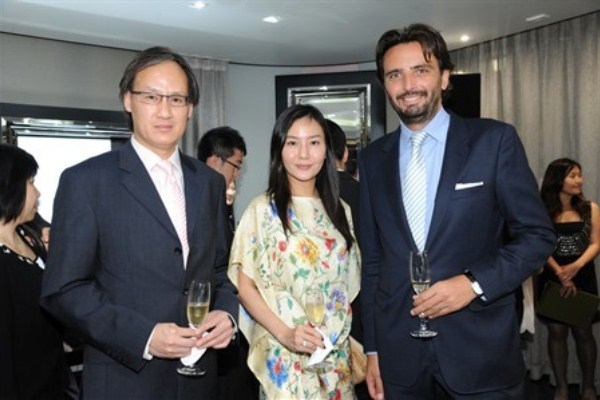 Wesley Wan and friend, Benjamin Vuchot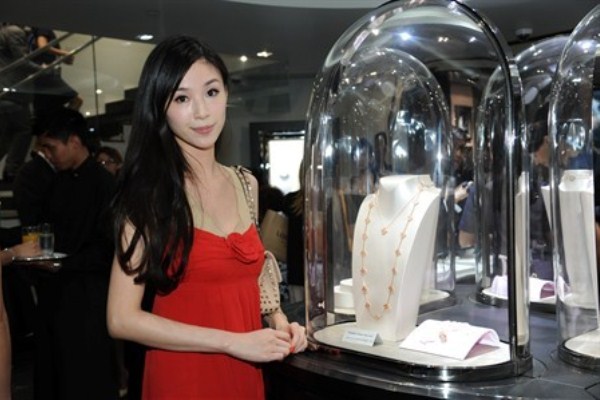 Anina Ho with the latest Alhambra collection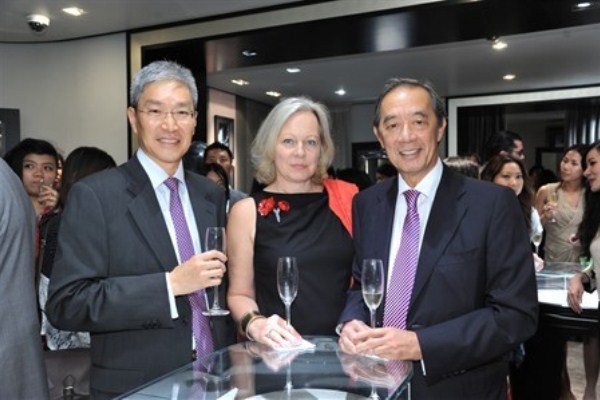 (L-R) Mr and Mrs Ronald Arculli, Gerry Yim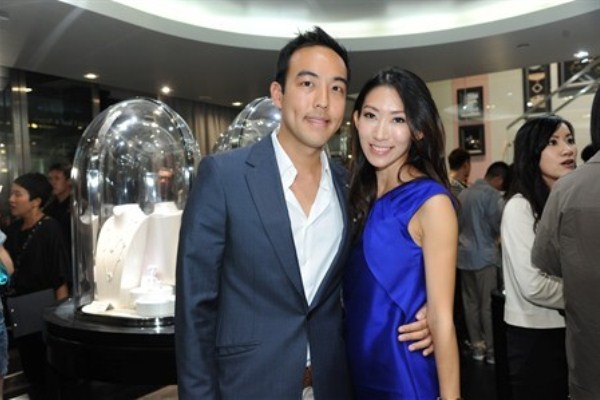 Leonard Chao and Candice Chan