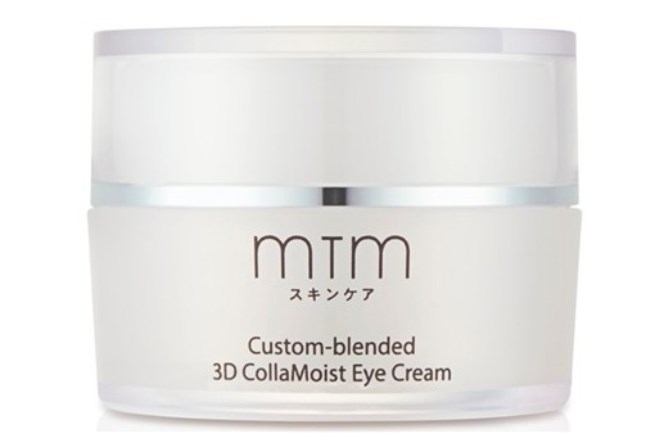 Leading skincare brand MTM unclocks the secret to flawless skin with the release of the Custom-Blended 3D CollaMoist Series that will define contours, prevent sagging, and lead to radiant skin.
Every woman experiences sagging skin at one stage in their life – 70% of the skin's protein is made up of collagen which will eventually decrease, and diminish elasticity and the skin's ability to retain moisture, as well as the growth of tear troughs, wrinkles and eye bags. In order to prevent this, it is vital that proper skin care begins at an early age. MTM offers products that allow for easy maintenance of skincare, and it's latest custom-blended 3D CollaMoist series will ensure a useful complexion, thanks to the addition of Tri-Marine Collagen.
Tri-Marine Collagen, made up of three different types, is extracted from deep-sea fish, and permeates each layer of the skin due to 3D Intelligent Infusion Technology, which allows the cells in the dermis to rejuvenate. The first, large molecule marine collagen increases moisture retention capacity and strengthens the skin's natural moisture retention barrier, as well as improving anti-oxidation and anti-glycation, reducing collagen loss and removing fine lines. 5000um micro-molecule marine collagen strengthens the skin's structure as well as deeply nourishing and replenishing collagen and moisture for a bright complexion. Finally, 1000nm nano-molecule marine collagen is easily absorbed by the dermis and stimulates the natural regeneration of collagen to repair and create defined contours. 

MTM incorporates the rich benefits of tri-marine collagen with custom-blended skincare for the custom-blended 3D CollaMoist Eye Cream which will produce brighter skin in the eye area. Resveratrol, a rare natural plant extract, is used for its anti-aging benefits, but it has numerous properties that make it a power-ingredient. It strengthens the structure of the dermis, which protects it from free radicals, reduces collagen loss, and reorganizes dermis intercellular structures, improving eye contours, and removing wrinkles, puffiness and looseness. Meanwhile, GT Oxygenated Complex adds vitamins E, P and A, which boosts the elasticity of blood vessels around the eyes, stimulating blood and oxygen flow and ultimately restoring vitality in the sensitive eye areas where dark circles, spots, and pigmentation often occur.
With the launch of the Custom-Blended 3D CollaMoist series, MTM demonstrates that it is constantly innovating and finding ways to deliver products that help maintain a youthful complexion and prevent anti-aging.