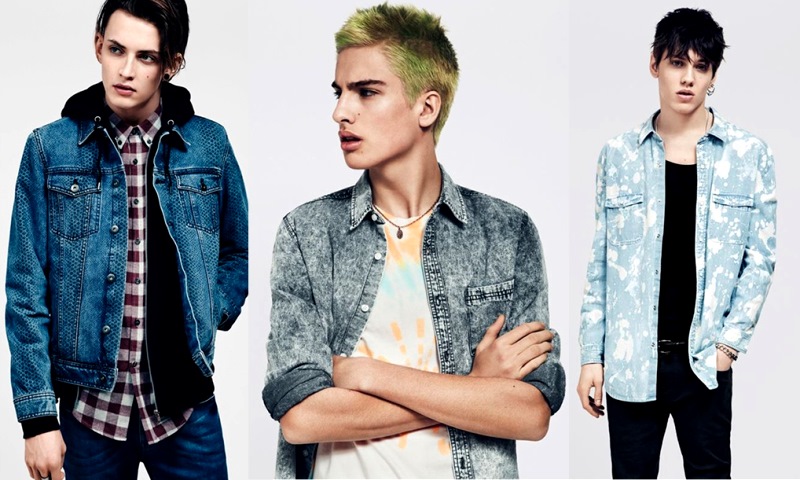 As part of the earlier shown Spring/Summer 2013 collection, Topman now releases a lookbook which sheds light on key pieces of denim from its latest collection.
With a skatepark as the location of choice, the post-modern looks work in conjunction with the landscape to capture a truly '80s scenario. Focusing on acid wash for its denim this season — whilst also incorporating techniques such as tie-dye and dip-dye — the lookbook brings out the uniquely faded garb via simple layering and contrasting tops and bottoms.
For the complete look at all of the Topman 2013 spring/summer denim releases, visit its online store here.