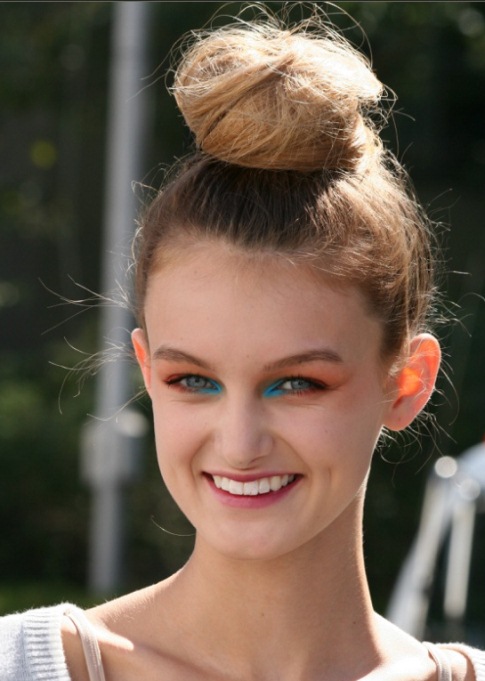 Like Victoria's Secret beauties Behati Prinsloo and Lindsay Ellingson, we admit to being a little obsessed with the Olympic gymnastics competitions! Since the start of the London Games just over a week ago, we've made sure to catch every flip, twist, and split on the mats, cheering incessantly as the US Olympic team won the gold, and as Gabby Douglas became the first African-American gymnast to win a  gold medal in the individual all-around last night.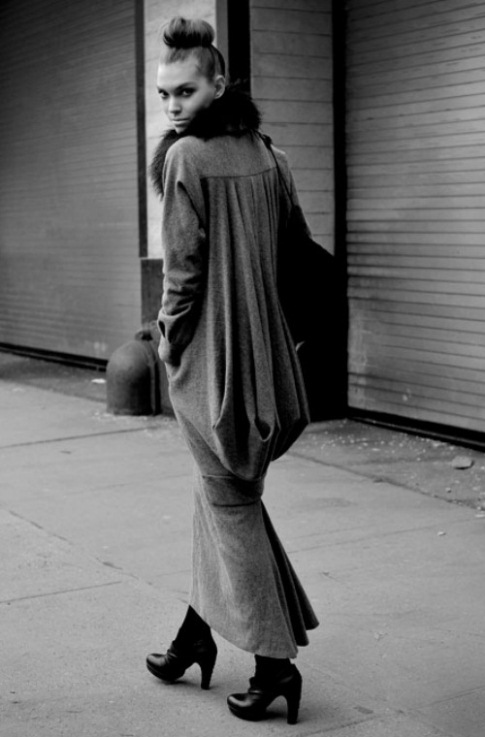 In spending so much time glued in front of the TV set though, we couldn't help but notice the assortment of buns and top-knot styles flying around the arena this week.  Gymnasts have always rocked the classic updos, but unlike the prima ballerina styles of decades past, today's young athletes seem to have taken some style notes from a few of our favorites runway models.
From the beam to the high-bars, today's gymnasts are experimenting with the staple hairstyle, letting some pieces fall where they may, and opting for loosely looped knots.  Although, not necessarily as wild as the runway versions, or as soft and glamorous as Rosie Huntington-Whiteley's red-carpet look, these Olympic buns definitely bear a striking resemblance to the styles gracing the fashion world this season.
Check out our roundup of some of our favorite model-approved top-knot styles that work on both the catwalk and the podium!