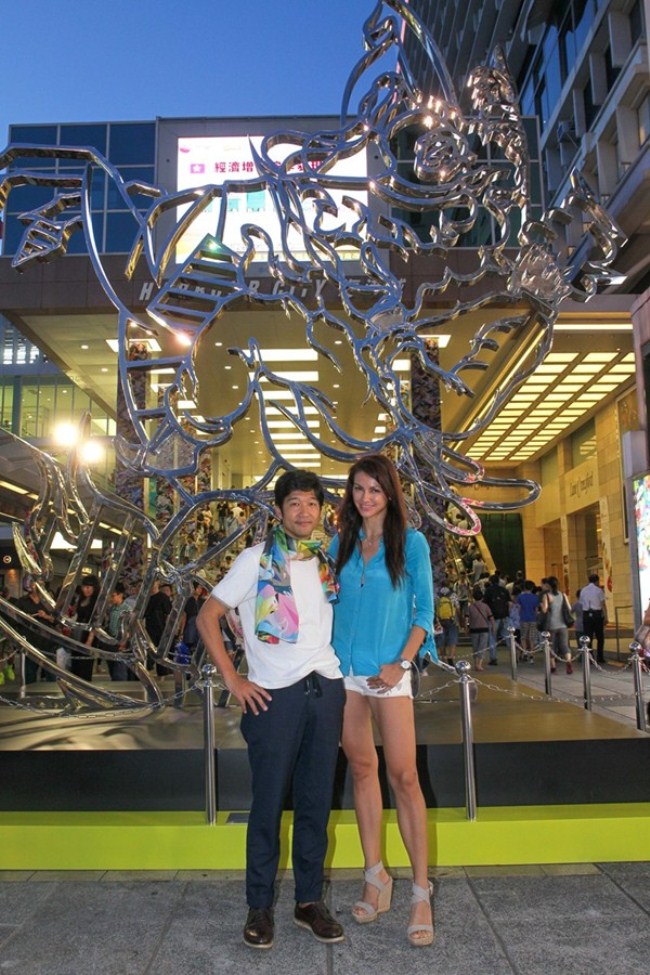 New York-based Japanese artist Tomokazu Matsuyama makes his foray into Hong Kong, hosting his first pop art exhibition, Sky Is The Limit, at Harbour City. A bevy of celebrities and socialites join the artist for a cocktail and private dinner.
Matsuyama also unveiled a 6.5 meter high sculpture, the artist's first ever large-scale work, on Harbour City's outdoor forecourt. The artist hosted a coterie of guests at the Gallery by the Harbour, where they enjoyed Peroni beer, perused Matsuyama's colorful art pieces, and got a chance to chat with the artist during his brief stay in Hong Kong.
Later, a handful of guests joined Matsuyama at an exclusive dinner at Ye Shanghai. Matsuyama's exhibition will be on display until September 9, 2014.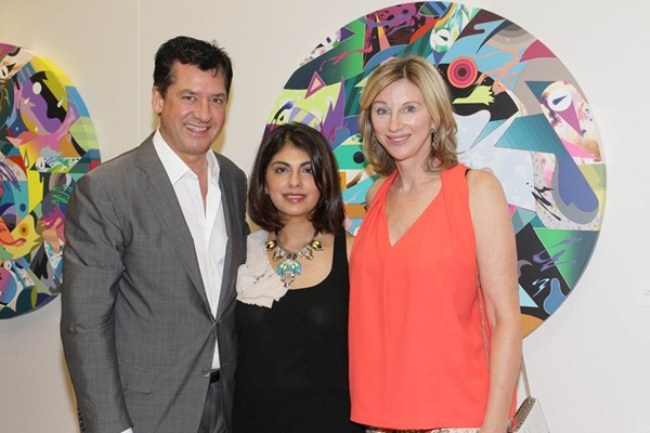 Patrick Siewart, Reyna Harilela, Debra Siewart
Brad Garland and Ana R, Tomokazu and Maho Matsuyama
Maho and Tomokazu Matsuyama, Rachel and Michel Monballiu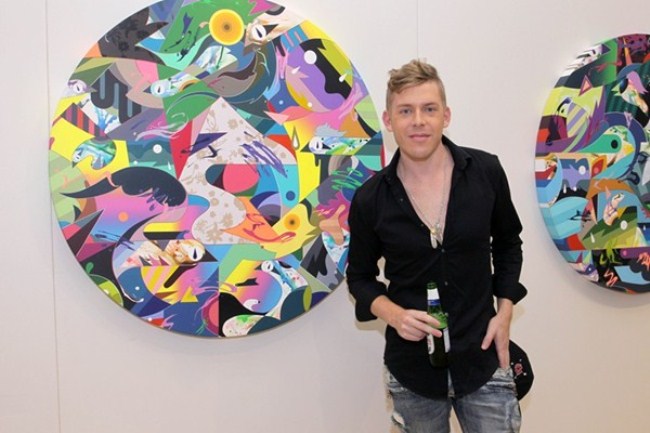 Mark Ryan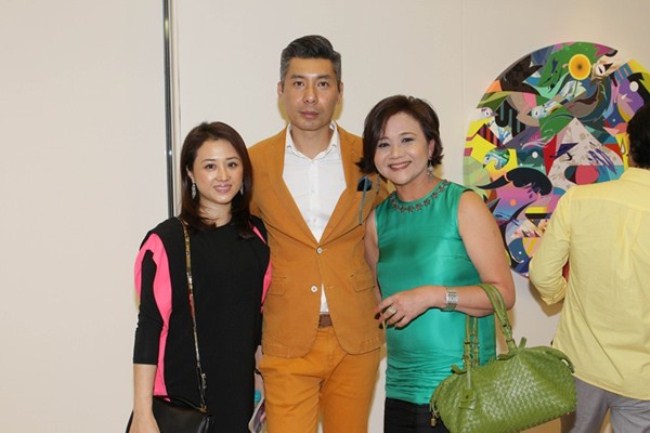 Heather and Kelvin Ma, Sue Lynn Hwa