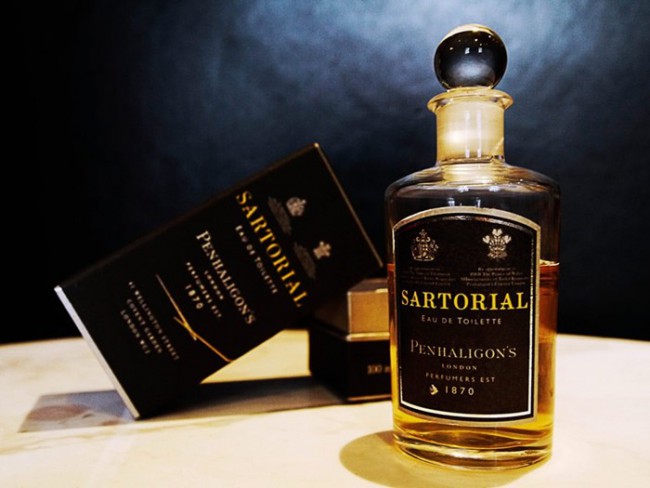 Tippling Club in Singapore, pairs up with English perfume house Penhaligon's to create a drink inspired by its classic fragrance Sartorial. The cocktail looks every inch like the perfume, but it isn't. This is Sartorial the cocktail, inspired by Sartorial the fragrance and served in a bottle within a box that looks just like its namesake's.
Lift the stopper of the drink bottle and sniff – the smoky scent that first hits you is supposed to be reminiscent of the smell of cigar smoke, one of the elements that inspired the fragrance. It's a strong drink, made with Monkey Shoulder whisky. To balance this, Kamil Foltan, head bartender at Tippling Club, has added honey infused with pepper, cloves and other aromatic ingredients – a reflection of beeswax and neroli notes the fragrance is known for.
Foltan took two months to perfect this drink. Even finding the right honey, he says, took weeks – he wanted something that didn't overpower the other ingredients or dilute the flavor of the whisky. Foltan also consulted the perfume's nose, Bertrand Duchafour, on the composition of the cocktail.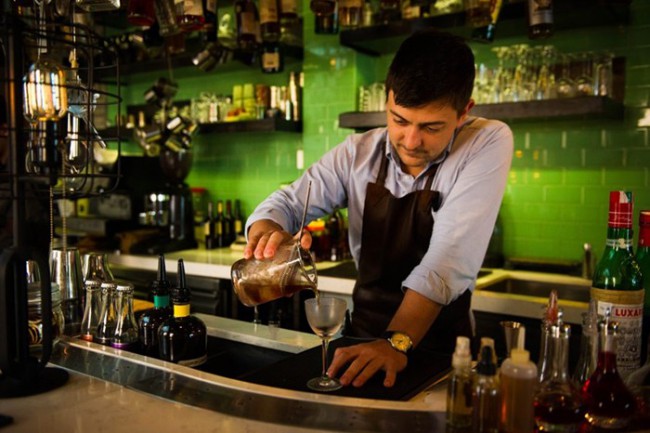 Kamil Foltan, head bartender at Tippling Club