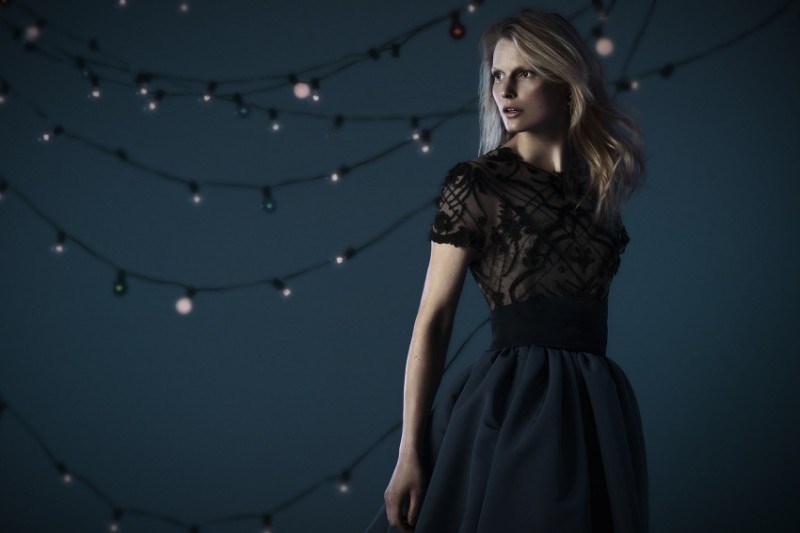 Have you ever seen a runway collection and thought to yourself—"that piece would be amazing in red," or "that might work for me if it had sleeves"? We know we're not the only ones who have wanted to fiddle with a designer's line to make it totally our own—and now we can. Launched yesterday, Tinker Tailor is a new site that allows users to customize or create their own designs from luxury brands including Marchesa, Rodarte, Preen and Vivienne Westwood. Hate the muddy, orange plaid on Westwood's new midi skirt? No problem; change it to blue.
Created by founder and former CEO of Moda Operandi, Aslaug Magnusdottir, the site opened exclusively with Marchesa designs, but will be adding multiple brands in the next few days until they offer over 80 luxury designers. Now consumers from around the world can customize their favorites, from ready-to-wear to bridal, into a piece that speaks to their individuality, taste and lifestyle without the need for a couturier. Fabric colors, patterns and materials are interchangeable, sleeves can be added or removed, hemlines lowered or raised, and chances are good you'll spend a fair bit of time playing with all your available options.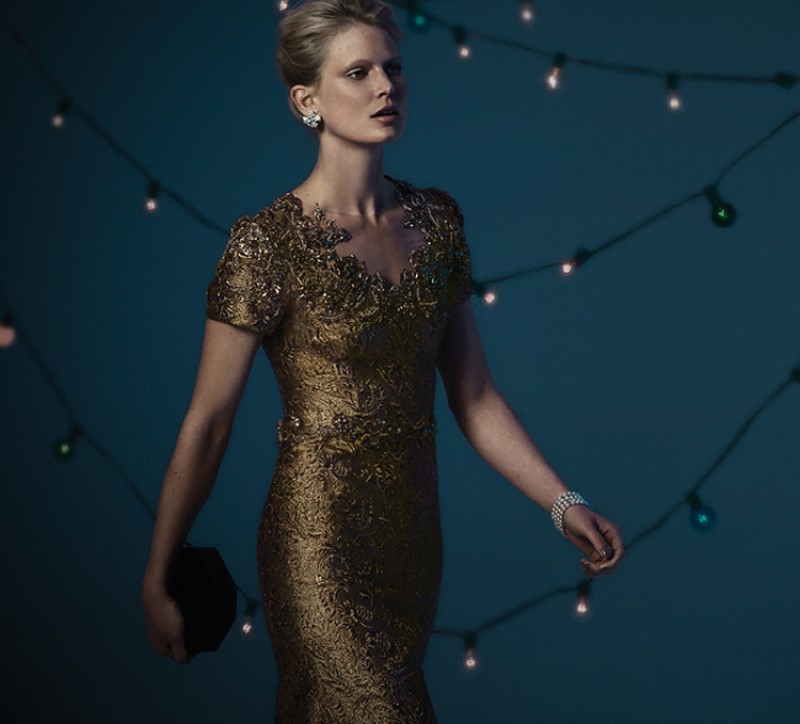 "As in many other industries, the luxury fashion consumer increasingly desires to put a personal stamp on important purchases," said Magnusdottir. "Tinker Tailor is the first multi-brand store that empowers women to customize items from the designers she knows and loves. And for those shoppers who have always wanted to design their very own dream item, our design tools and in-house atelier makes the process simple and exciting." And for those who want to totally create their design from scratch, Tinker Tailor offers their own line that's buildable from the ground up. Choosing bodices, sleeves and skirting styles, dresses, tops and skirts come together in a "real-time, photorealistic 3D rendering" that you can spin and admire from 360 degrees.
Complete with a daily online magazine, on-call stylists, in-house veteran tailors and the participation of major brands, the new site is poised to launch to the forefront of luxury shopping by giving women the exclusivity and personality they're looking for in their closets. "In a world where everyone is looking for the most exclusive and limited edition version of everything, I think Tinker Tailor just takes the art of customization to a new level," said Leandra Medine, Man Repeller blogger and Tinker Tailor advisor. "It allows ambitious women to play designer and to finally get their hands on a product that is literally made for them."
(Photos Courtesy of Marchesa for Tinker Tailor)