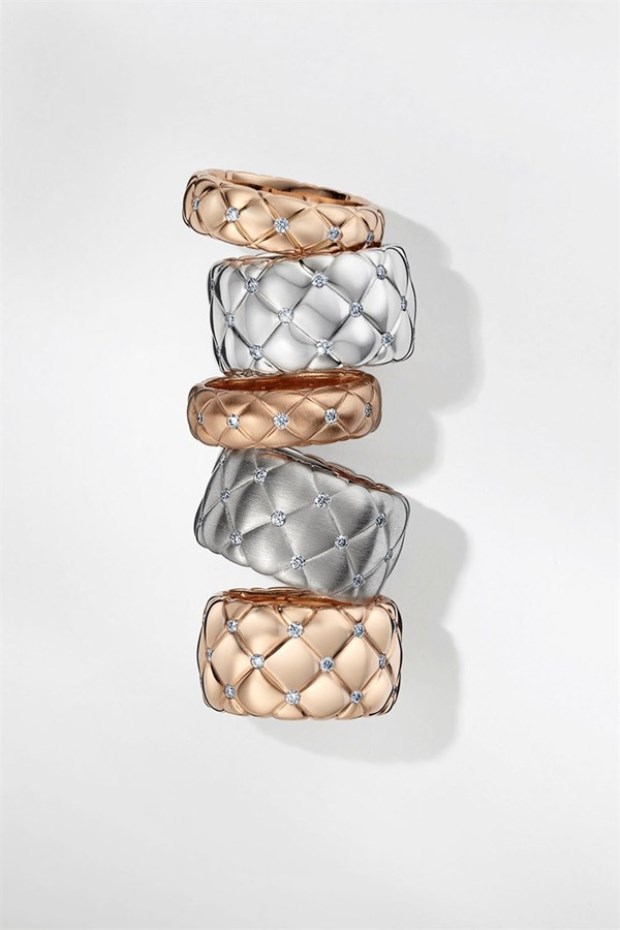 Treillage Rose & White Gold Rings
Invest in nest eggs of your own with the new Fabergé Matelassé collection, a trove of precious gold objects which takes its design cues from the opulent romance of the great Romanov palaces.
All of the lovely gem-set pieces feature a soft quilted effect, the result of expert engraving on the cushions of gold, white, yellow or rose gold. These plush pillows of gleaming metal are then studded with scintillating diamonds or playful coloured gems—the standout for us are the handsome cufflinks, molded in the shape of the iconic Fabergé egg.
The trellis-like lines of the quilted pattern, some trailed with diamonds, recall the classical century-revival style that dominated decorative design at the turn of the century, from Paris to St Petersburg. Reminiscent of luxurious button-backed furniture, of Belle Epoque opulence, at the same time Matelassé possesses a strong fashion flair, fusing fabric and jewel, mixing nostalgia with a contemporary edge.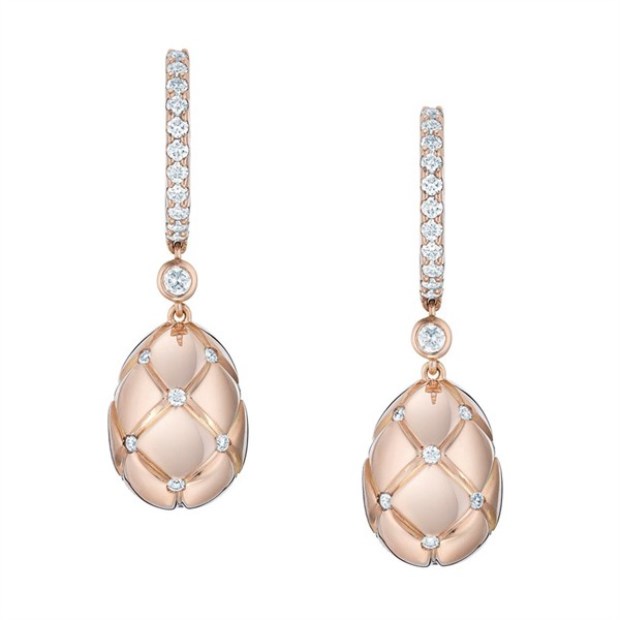 Treillage Or Rose Earrings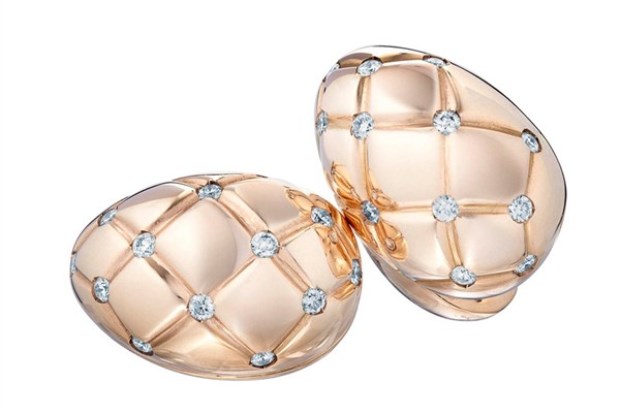 Treillage Or Rose Cufflinks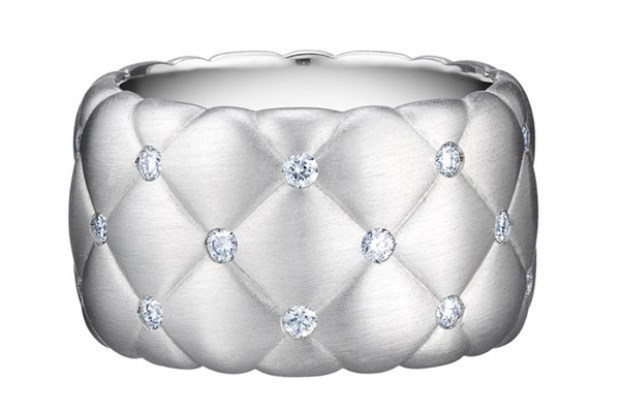 Bandeau Treillage Blanc Ring