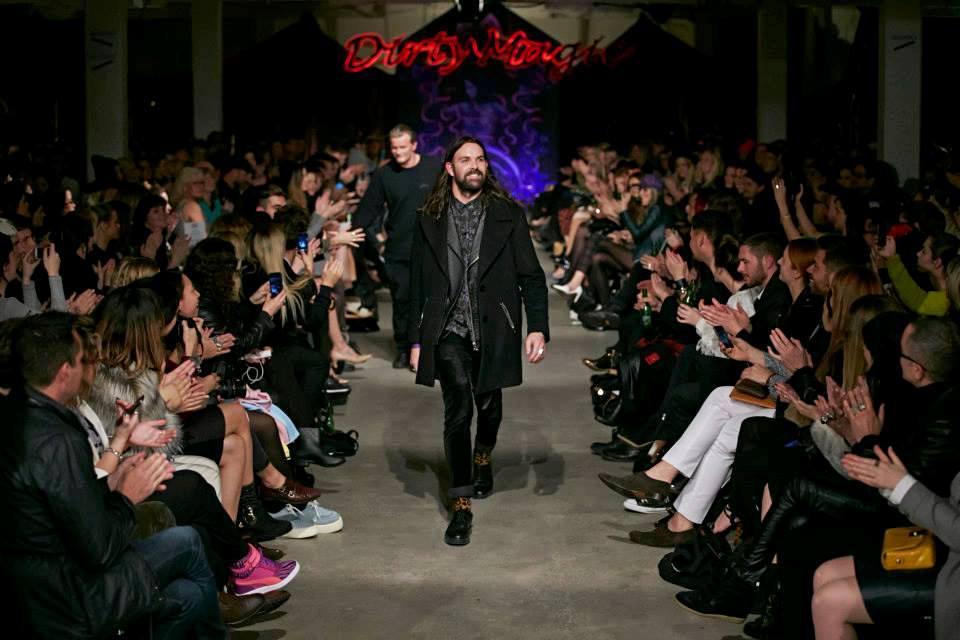 Designers of Stolen Girlfriends Club at Dirty Magic NZFW (Photo Credits: Michael Ng)
Stolen girlfriends Club Autumn/Winter 2014 collection was heavy on goth with an esthetic made for the vixen who's both naughty & nice.
It was definitely one of the hits at New Zealand Fashion Week 2013 living up to all it's hype, and hosted at the Redbull HQ underground carpark, to create a dark and dramatic fashion playground showcasing it's collection titled, Dirty Magic.
Models were made up in vamp-like metallic blue eyeshadow and red eyeliner complimented with a relaxed half-down hairstyle as they strutted through smoke that creeped up their ankles.
The show featured lots of lovely sheer, leather, velvets, plaids, pinstripes and a paisley print that dominated the collection.
Check out More From Stolen Girlfriends Club Here.
& Follow the Label on Facebook, Twitter, & Instagram
Redbull HQ