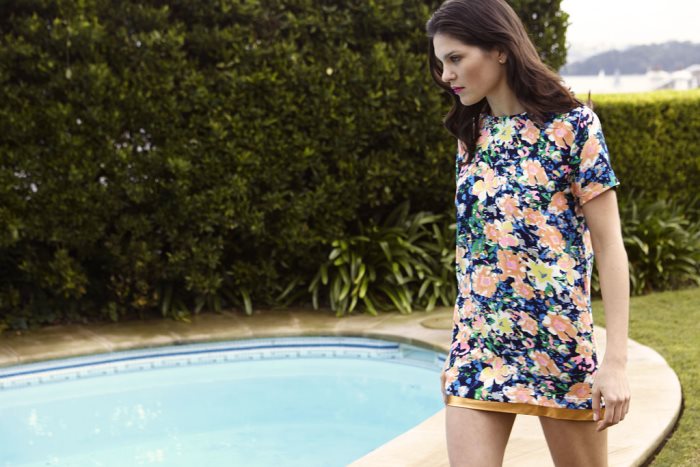 If you're addicted to knowing about the latest and greatest, you're going to love this. Consider this post your go-to guide for hot, new labels and the latest names on the fast fashion circuit.
Here we look at six shiny new labels making a fuss right now (in all the right ways). We're keeping it it the point — so click through for the who, what and where to be shopping now.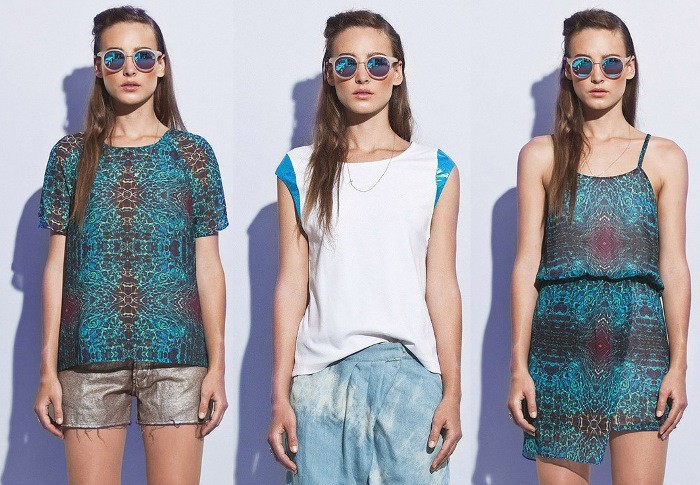 Joveeba
What: Light-hearted looks you'll love wearing. Joveeba's prints are the easiest way to energize things for Spring without forking out for a designer tag.
Who: Perth-based designer, Alison Cotton is the name behind the label. But who have you seen wearing it? Well Miranda Kerr, Kristin Cavallari, Natalie Bassingthwaighte and Rumer Wills are all fans, and you  might have seen the collection splashed across the pages of Harper's Bazaar, Russh, Madison, Marie Claire, Frankie and Grazia.
Where: Of course, you can get your Joveeba fix online, but the collection is also available in boutiques across Australia.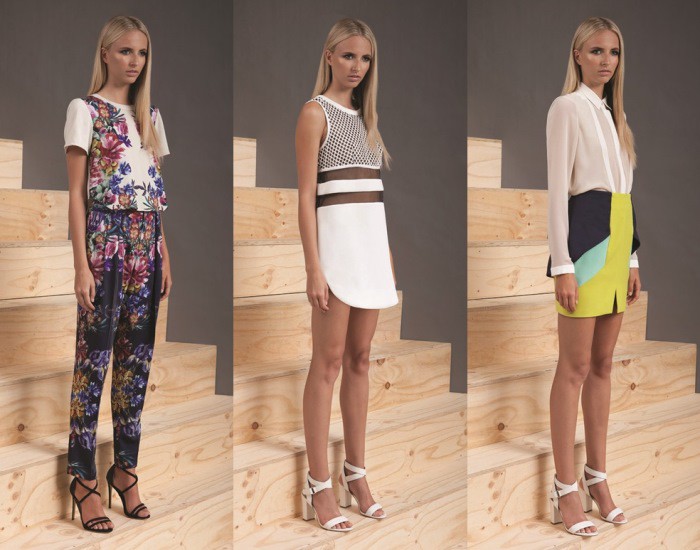 Cameo the label
What: Since launching in 2010, Cameo the label's design direction has been polished and structured, with luxe-looking fabrics making every piece appear a whole lot more expensive than it really is. Plus, with a new, trend-driven collection released each month, you know this Australian label can be counted on to keep your wardrobe up-to-date.
Who: Cool-girl bloggers are big fans of the new label, including Aimee Song (Song of Style) and Jennifer Grace (Native Fox).
Where: This collection will be available online in mid-August. Can't wait? Check out the current collection now at The Iconic, The Fashion Bunker or Planet Bunker.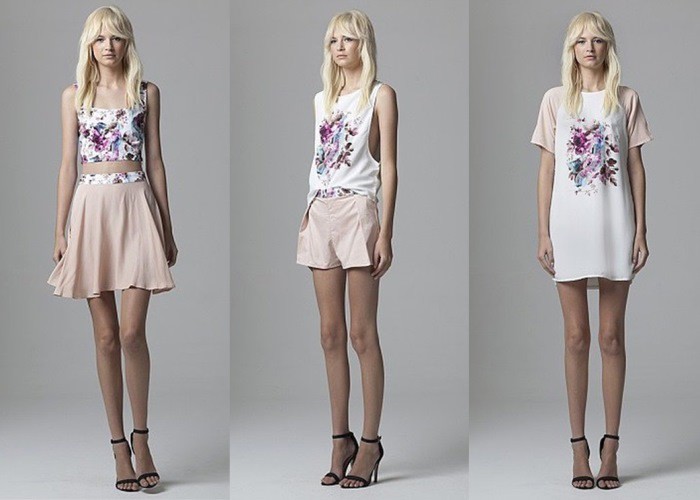 May the Label
What: With throw-on-and-go mini-dresses and prints so pretty they hurt your eyes, May offers girly, clever takes on current trends, with price-tags to match.
Who: You can thank Melbourne-based designer, Georgia Cootes, for this pretty little label. Georgia kicked things off back in 2009, and today May is available in 100 boutiques Australia-wide.
Where: As well as dozens of boutiques across Australia, you can pick up the collection at General Pants Co., and online.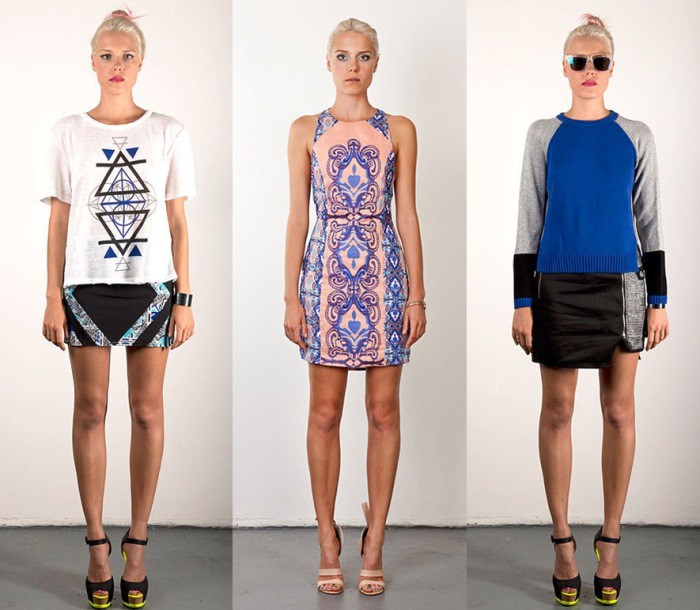 Three of Something
Who: The trio behind Three of Something cut their teeth working for iconic Austalian names like Camilla and Marc, Sass & Bide and Ladakh, so you can be pretty confident they know what they're doing.
What: They offer an edgy assortment of the season's coolest trends, with a reputation for delivering wearable styles and purse-friendly price-tags.
Where: A complete list of stockists can be found at their website. But if you're keen to let your fingers to the shopping, head to online destinations like Princess Polly or The Grand Social.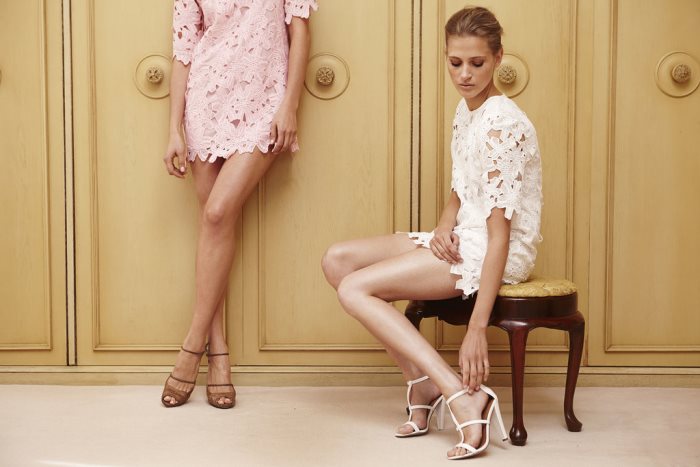 Miss Moncur
What: Isn't it pretty? This little floral dress is a taste of what's available at Miss Moncur's new online destination — and as a bonus, price-tags average at $100.
Who: When we said new, we really meant it — Miss Moncur only launched online earlier this week! Before her online venture, designer, Monica Rouse, worked with other Australian labels such as Rachael Ruddick.
Where: Cheap and cool, look to Miss Moncur for delightfully affordable trendy updates each season. This metallic, monochrome top ($100) is available at Miss Moncur's website now.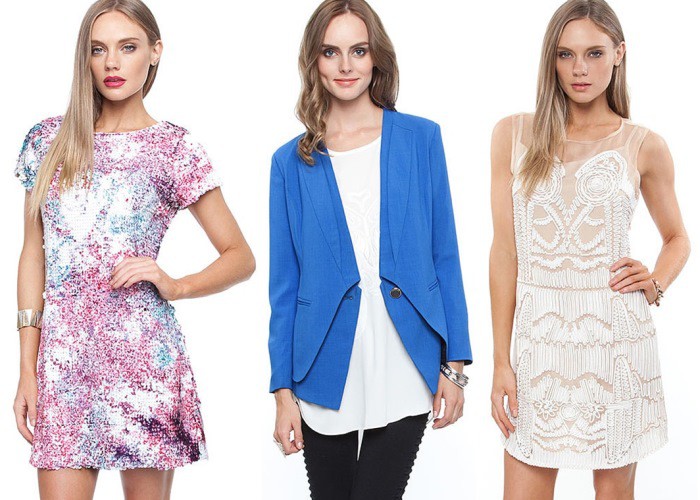 Elliatt
What: It's a newie, but definitely a goodie. This label has pretty great threads that rival the big guys and an ever-growing stockist list to match. Elliatt exhibited its Spring Summer 2013/14 collection for the first time at MBFWA and we're looking forward to what's next from the label.
Who: Born in Melbourne and now available worldwide, Katie Pratt is the name behind Elliatt's burgeoning success.
Where: Almost everywhere! If you're keen to shop the label without leaving your laptop (/iPhone), head over the The Iconic. Or head here for a full list of stockists.