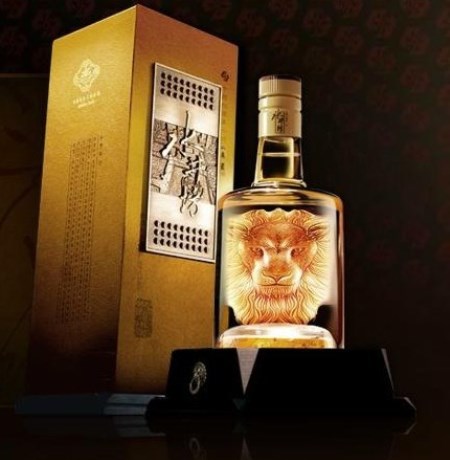 Liquor giant Diageo PLC is introducing Singaporean palettes to the refined taste and mouthfeel of luxury chinese white spirits in the form of Shui Jing Fang, which has joined Diageo's stable of world class spirits currently available in Singapore, including Johnnie Walker, Guinness and Smirnoff. Chinese regulators approved Diageo's bid to take control of the Sichuan fine white-spirit maker this June, some 16 months after the deal was first announced.
"The introduction of Shui Jing Fang in Singapore is testament to our commitment to propel this uniquely historical and culturally rich Chinese wine spirit into the limelight as a leading luxury Baijiu brand not only domestically but internationally," said Mr Lee Harle, General Manager of Chinese White Spirits at Diageo.
The fascinating history of Shui Jing Fang harks back to 1408, when a master distiller named Wang came up with a secret formula for making Baijiu of transcendent quality. With the pristine waters of a secret well, he was able to create the perfect brew for the highest grade of spirits.
600 years later, in 1998, excavators uncovered the original distillery site, which is currently on the record for being the oldest and most well-preserved distillery in existence. China's National Cultural Relics Bureau has also certified the Shui Jing Fang distillery as "China's First Baijiu Distillery", with a historical significance on par with the famous Terracotta Army.
Today, a mix of five grains is left to ferment underground in the same soil used over 600 years ago. The painstaking preparation method and use of the best quality ingredients, coupled with Chengdu's optimal climate, have become the hallmarks of this top Chinese Baijiu.  Baijiu is celebrated in China as a national drink and its imbibing an indispensible ritual that is central in the celebratory aspects of Chinese social life, from Lunar New Year festivities, weddings to venture successes.
Shui Jing Fang Wellbay 52% vol is currently retailing in Singapore at fine wine boutiques. Meanwhile, Singapore Changi Airport's Duty Free Galleria by DFS carries the 500ml bottles of Shui Jing Fang Wellbay 38%vol and Wellbay 52%vol, and Shui Jing Fang Classic 61%vol, with plans to launch Shui Jing Fang Scholar's Edition and Forest Green in the pipeline.