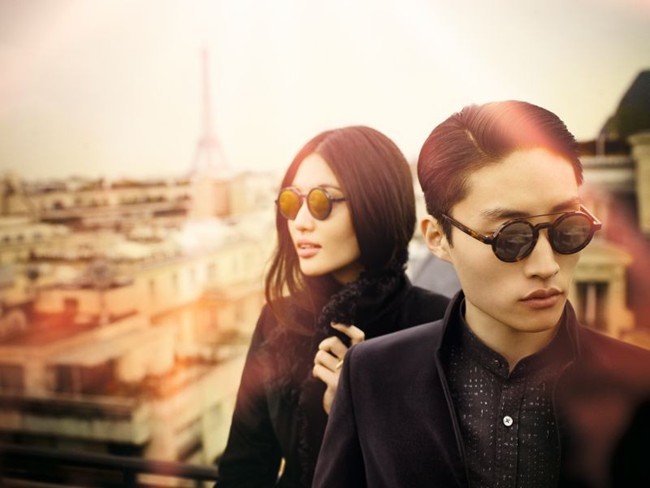 Shanghai Tang introduces the 2nd generation of its sunglasses inspired by old 1960's Hong Kong and romance. The Shanghai Tang Retro Round Sunglasses Collection showcases Chinese round glasses with a chic modern twist – there is an addition of a metal brow bar on the top the frame, and a small coin signature at the tip.
Shanghai Tang's modern vision of Chinese chic is brought to life with four vibrant color combinations, making the sunglasses a statement piece for both men and women to express their sense of style and personality. Produced with the highest standards, Shanghai Tang Retro Round Sunglasses are made with the premium quality mirror lenses and hand-polished acetate frames.
The refined design of the new round-framed Chinese sunglasses – a true classic of Shanghai Tang – is modernised with the elegant metallic browline. A striking combination of boldness and nostalgia is encapsulated within the retro frame, and portrays how Shanghai Tang brings forth decadence and integrity via modern Chinese chic elements. The four color combinations include, black frame with gold mirror lenses, black frame with ink blue mirror lenses, clear frame with aqua mirror lenses, and tortoise frame with silver mirror lenses.
The handcrafted and hand-polished cellulose acetate is reinforced with a multi-barrel hinge. The top metal bar and metal coin feature high quality coatings, while the lenses boast a high level of scratch and impact resistance. The Shanghai Tang Retro Round Sunglasses Collection has 100 percent UV protection to 400nm. Light purple anti-reflective coating reduces back glare.