The Va-Va-Voom Actress, 29, is expecting her first bundle of joy with her fiancé Roman Dauriac, reported E! News.
There were tell-tale signs last Friday when they appeared on the red carpet at the Cesar Film Awards in Paris. Scarlett Johansson, who was there to receive an honorary award for her film work, looked tubbier around the waist although her pant suit concealed the pregnancy well.
The announcement came six months after the Oscar-nominated actress got engaged to her French journalist beau. Johansson, who is prepping for the Captain American: The Winter Soldier promotion tour, is due to deliver in August.
Reprising her Black Widow character in the superhero sequel, she will have to shoot in a tight cat-suit sporting a baby bump. However, a source told E! News that producers plan to re-arrange filming to fast-track her scenes.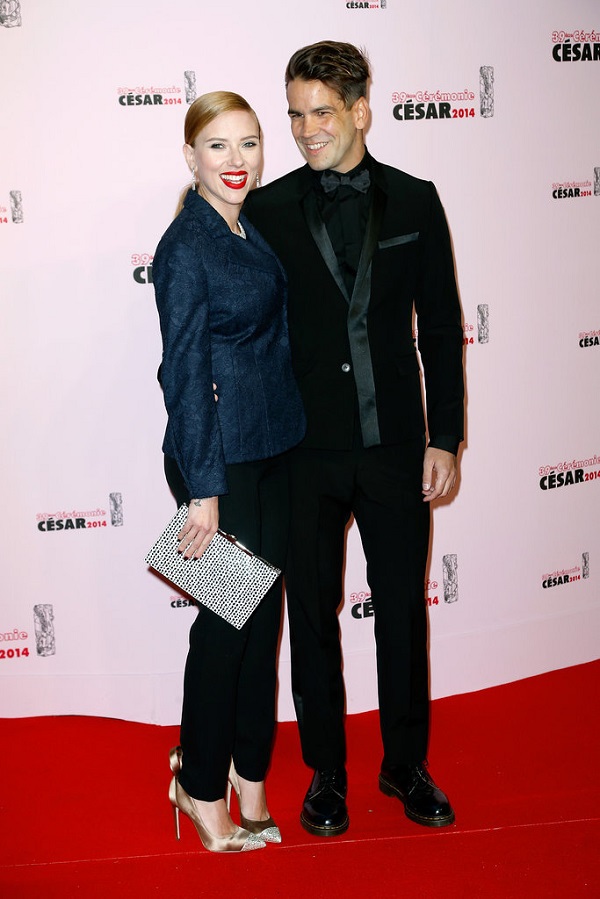 (Source: Getty / Rindoff Petroff/Hekimian)