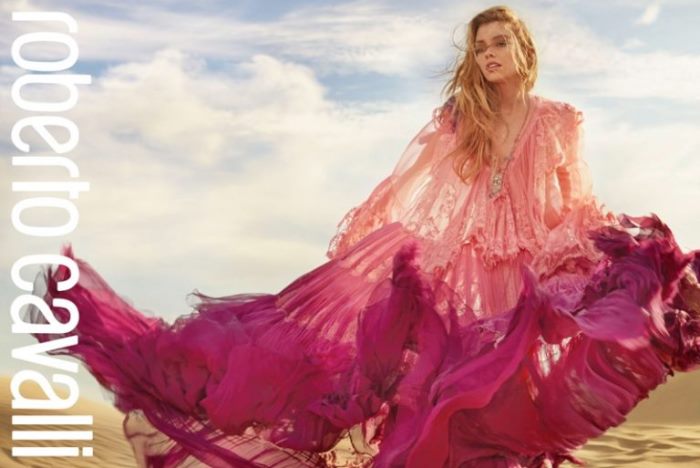 Stella Maxwell stars in Roberto Cavalli's spring-summer 2017 campaign
Roberto Cavalli makes a return to bohemian glamour with the launch of its spring-summer 2017 campaign. Victoria's Secret Angel Stella Maxwell appears in the desert-lensed images alongside male model Jordan Barrett.
Italian brothers Luca and Alessandro Morelli capture the advertisements which feature a backdrop of sand dunes and cloudy skies. Styled by Marina Gallo, Stella enchants in a selection of ruffled gowns, embellished eyewear and denim suiting.
—————————————————————-
ROBERTO CAVALLI SPRING/SUMMER 2017 CAMPAIGN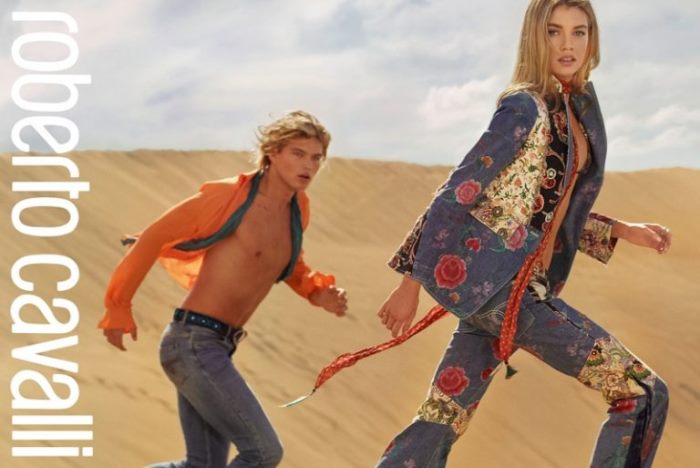 An image from Roberto Cavalli's spring 2017 campaign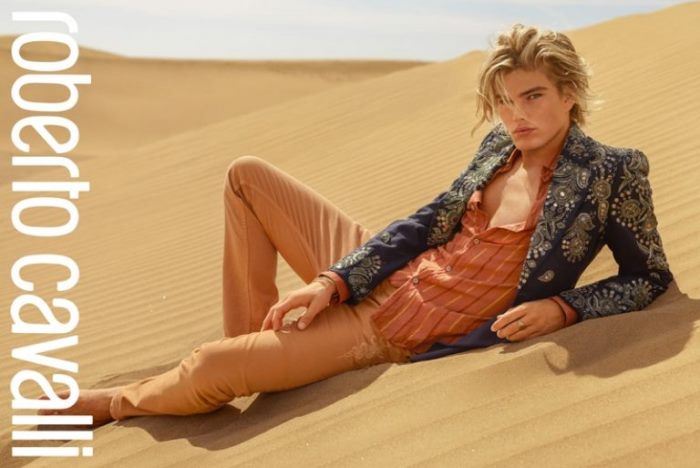 Menswear image from Roberto Cavalli spring-summer 2017 campaign
Roberto Cavalli eyewear spring-summer 2017 campaign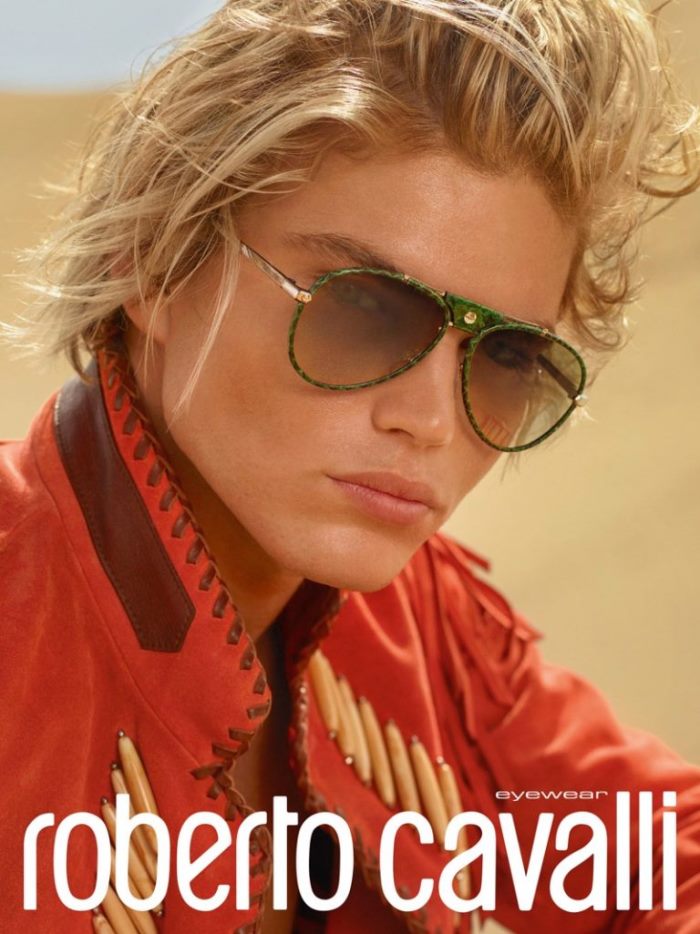 Jordan Barrett for Roberto Cavalli's spring 2017 camapign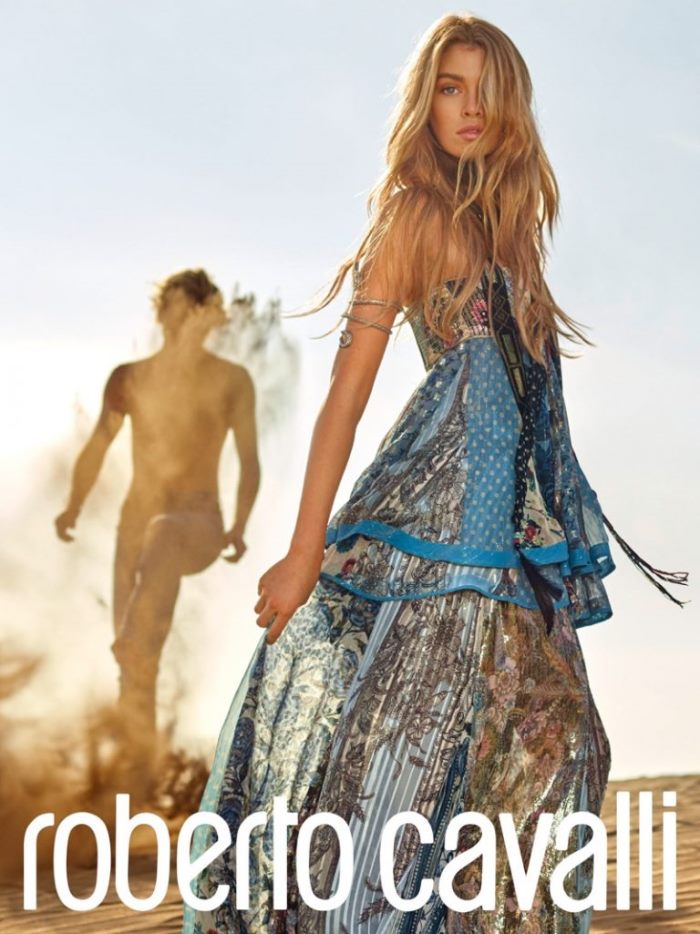 Bohemian fashions stand out in Roberto Cavalli's spring 2017 campaign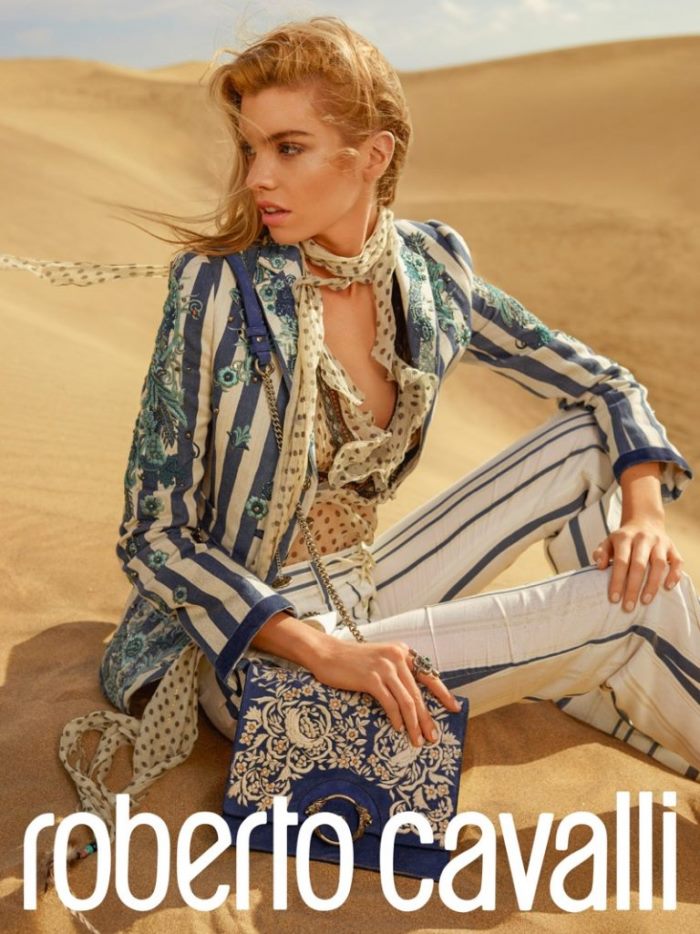 Roberto Cavalli spotlights suiting separates in spring 2017 advertising campaign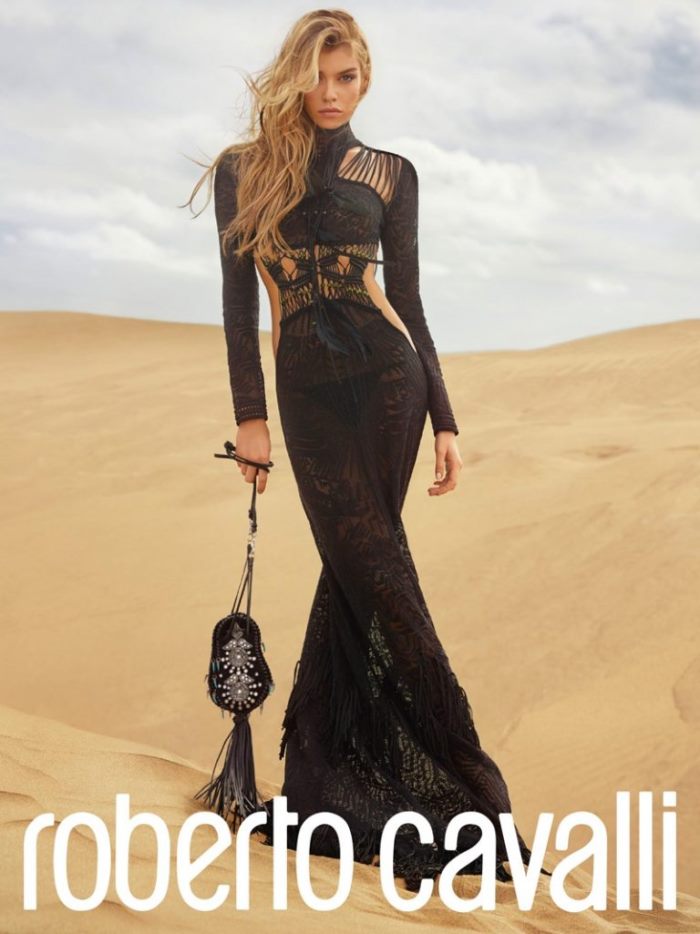 Stella Maxwell wears a black gown in Roberto Cavalli's spring 2017 campaign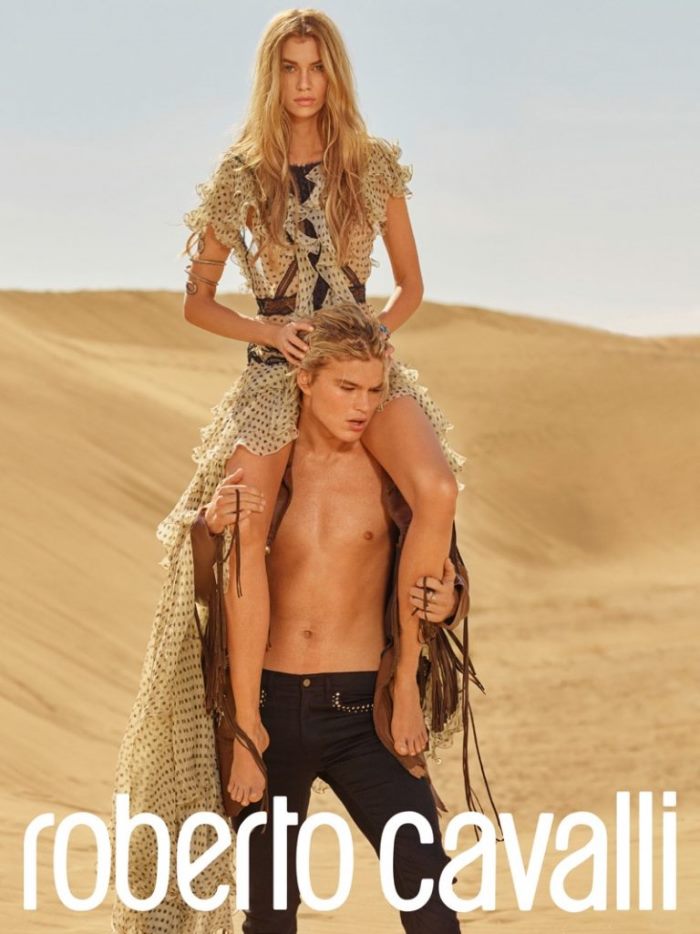 Stella Maxwell poses with Jordan Barrett in Roberto Cavalli's spring 2017 campaign