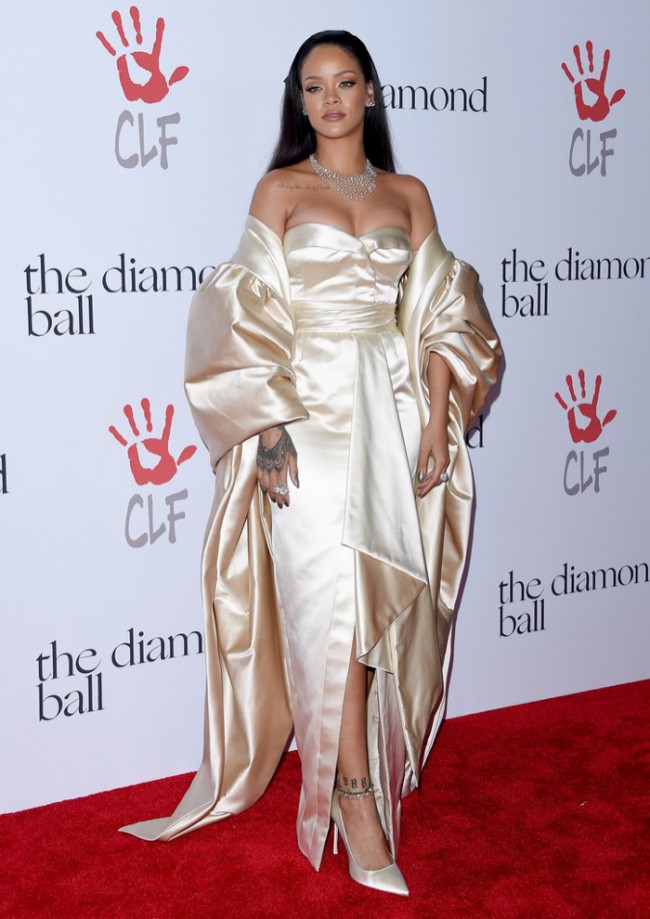 Rihanna at the 2015 Diamond Ball wearing a gold Dior Haute Couture gown
Stepping out to attend the 2nd annual Diamond Ball in Santa Monica, California, Rihanna not only graced the red carpet but also hosted the event.
The pop superstar opted to wear a gold silk satin gown with a heart-shaped bustier from Dior Haute Couture. She paired the look with an open cape as well as Dior shoes. Finishing the look, Rihanna sported a statement necklace.
For beauty, the Barbadian beauty opted to wear her hair in straight and long hairstyle with a shimmering eyeshadow.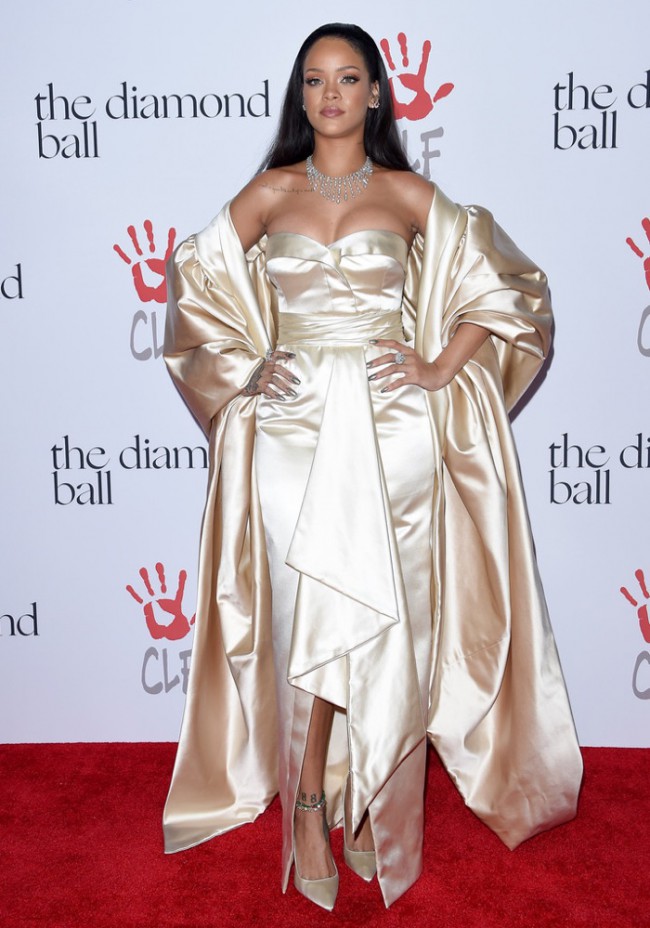 Rihanna at the 2015 Diamond Ball wearing a gold Dior Haute Couture gown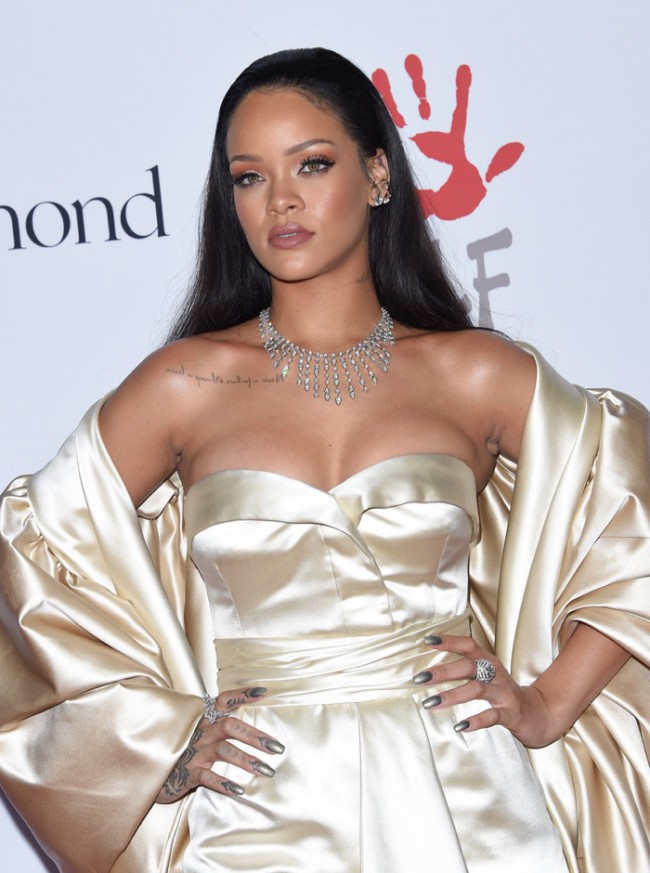 Rihanna also wore a long straight hairstyle with a statement necklace at the event