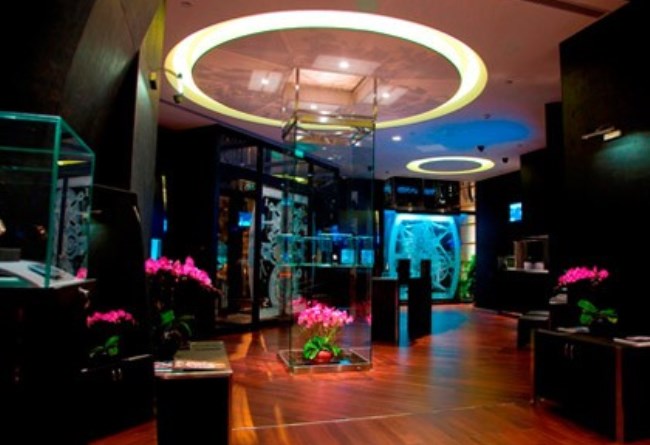 Revolutionary watchmaking brand Richard Mille opened its largest store in the world in Beijing recently. The new 260 sqm flagship store calls the platinum five-star Legendale Hotel on Jin Bao Street home.
The brand's local exclusive dealer in the People's Republic of China invested HKD45 million to develop the store. Interestingly, they shipped in virtually every element for the store from Paris.
As you can see, the interior of the store is a highly stylized take on modernity, with black being the dominant 'color.' As you might surmise, the design was inspired by Richard Mille watches.
This contrasts with the hotel, which is all Old World charm. Together, this setup makes for a highly original concept, right in the heart of China.