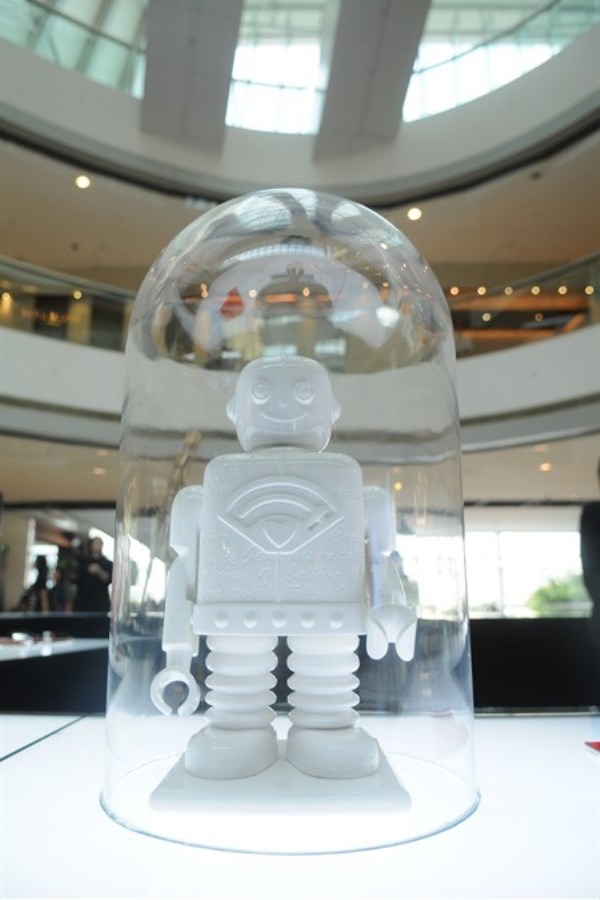 "Max" by  Anne-Claire Bottos
Franco-Chinese fine jeweler Qeelin presented its first ever Qeelin Art Award at the opening event of the 'Caring Robot' exhibition to Paris-based designer Anne-Claire Bottos on May 20. The exhibition-cum-auction featured works from eight finalists and ran May 20-27 at the International Finance Centre, with proceeds from the auction going to UNICEF.
The 'Caring Robot' exhibition was conceived in a bid to re-imagine the 'robot' – whereby entrants were asked to design a robot that "carried a profound emotional message". Creative director of Qeelin Dennis Chan explains, "The Qeelin Art Award was inspired by our strong desire to foster creative excellence among young artists as well as encourage cultural exchange on a global level".
Eight finalists – hailing from Paris, Hong Kong and Beijing – were selected by a panel of judges including Lorraine Tsang, Freeman Lau, Benny Leong and of course, Chan. Bottos toppled all other competitors to win the prestigious award, which would include an inspiring field trip to China.
"I am thrilled by this honour and confident that my cultural journey will enrich my source of inspiration and creativity," says the jubilant winner.
Guillaume Brochard, CEO of Qeelin, spoke of the connection with UNICEF "Their good work transcends national boundaries and cultures, a concept that reflects Qeelin's ethos of combing Eastern aesthetics and Western craftsmanship. Our vision of supporting these young artists closely parallels UNICEF's goals"
Chairman of Hong Kong Committee for UNICEF Judy Chen made a special appearance. Other important faces included Chinese actress Huang Yi, actress-model Jennifer Tse, socialites Mira Yeh, Daisy Ho, Migonne Cheng, Alan & Michelle Chan, Edwin Ing, Kennis Tai, Nina Lam, Helen Ma, fashion designer Renee K and Cecilia Yau.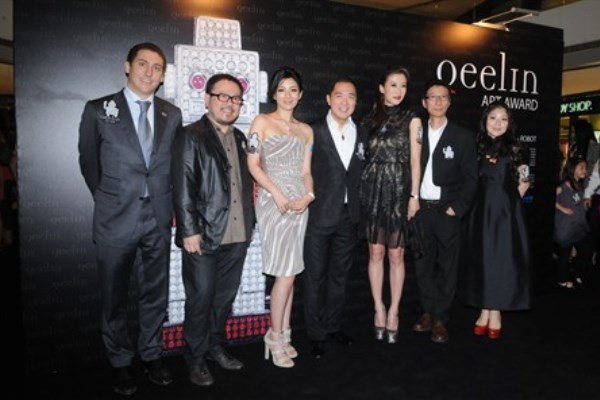 (L-R) Karim Azar, Freeman Lau, Huang Yi, Dennis Chan, Jennifer Tse, Benny Leong, Judy Chen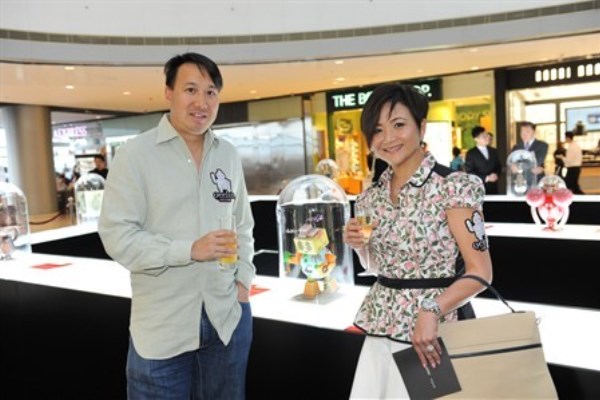 Derrick Fung, Sue Lynn Hwa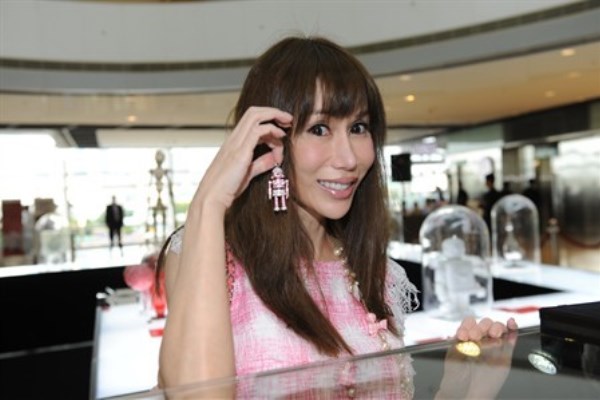 Mira Yeh tries on a pendant from Qeelin's Roobot collection, which was also on display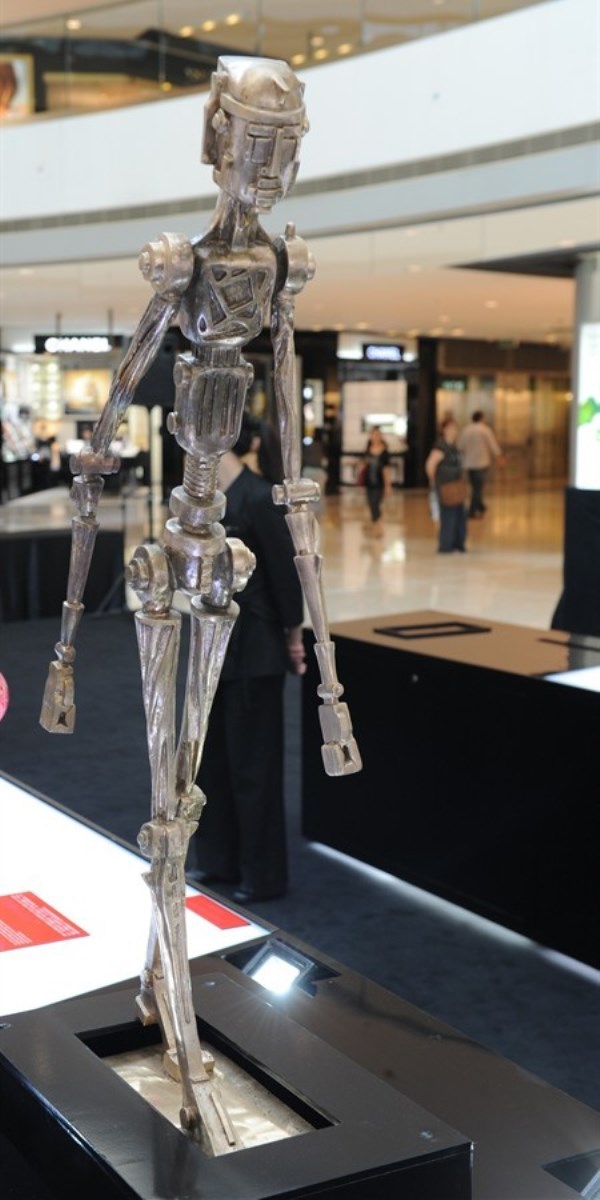 "Walking Robot" by Tian Ye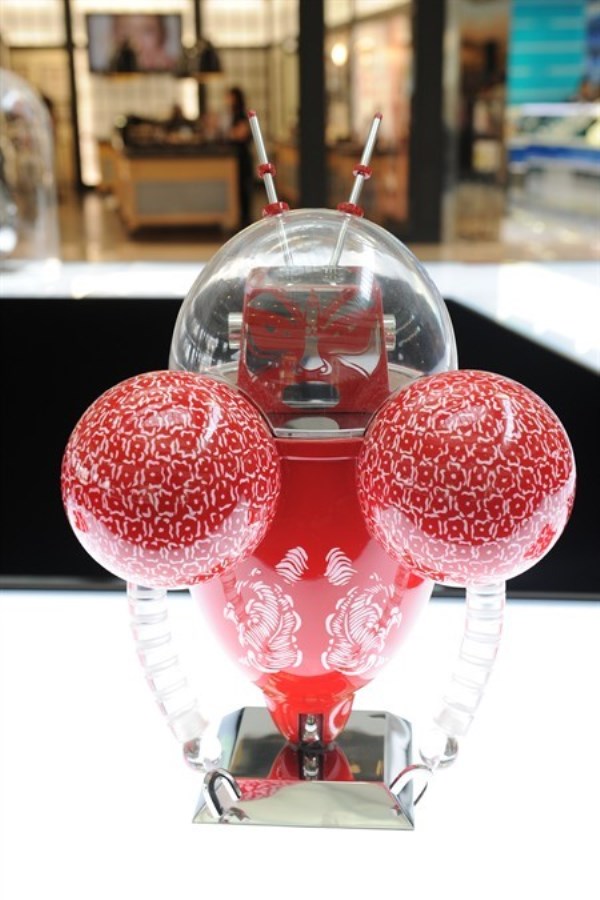 "Red" by Wang Wei
"All Blue" by Lam Wai Wa