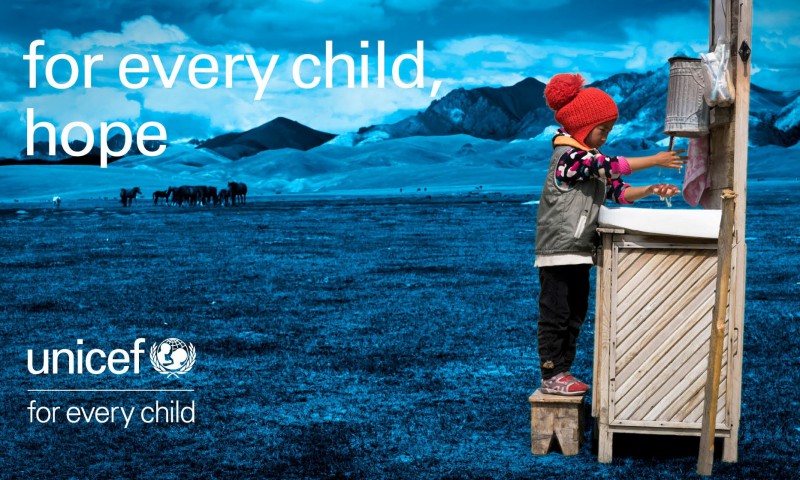 To mark the 70th anniversary of its founding, UNICEF has unveiled a new brand identity, together with a new tagline "For every child". This marks the brand's first re-positioning in over a decade.
Replacing the old tagline "unite for children", the new tagline aims to address its services in support of millions of children around the world after a recent global survey discovered that less than 50% of the respondents would associate UNICEF with children, which, UNICEF's chief of brand building David Ohana referred to as "surprising low".
"UNICEF's new brand positioning reflects our commitment to promoting the rights and improving the lives of the world's most vulnerable children by providing life-saving aid and long-term support," he said. "Through this re-branding, our goal is to convey, in a powerful and distinctive way, what UNICEF stands for, in everything we do, in every country we work, in a way that is relevant to our audiences. Ultimately we hope this exercise helps UNICEF attract new audiences, partners and donors – in support of our work for and with the most at-risk and excluded children."
The new branding was introduced in New York earlier on Monday, 12 December, and will be rolled out across 190 countries and territories in UNICEF's offices over the next year or two. Check out the video below, and more images after the jump.