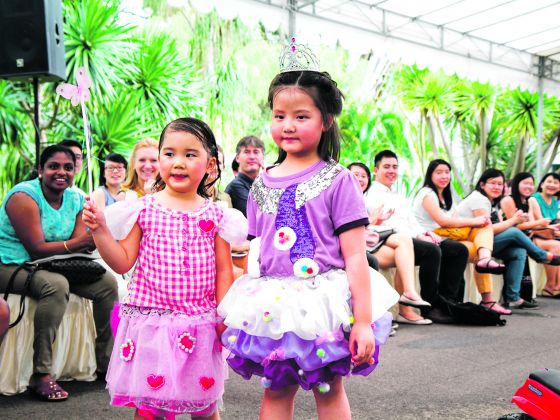 On 14th December, Project Runway to Hope, a charity event organised by NUS Medical Society, was held at Old Ford Factory.  For one day, 24 cancer-stricken children got the chance to forget about their illnesses and be "secret agents" and "princesses".
Wearing costumes designed by 24 young designers from the MDIS School of Fashion and Design, the children, aged three to 13, paraded down the runway as part of "Project Runway to Hope", a fund-raising event initiated by National University of Singapore (NUS) medical student R R Pravin.
Held at Memories at Old Ford Factory on Dec 14, the event was attended by 100 people, including doctors and parents of cancer patients. The event raised about S$1,000 for Arc Children's Centre — short of the targeted S$5,000 — however Mr Pravin said the event was still meaningful as the children enjoyed themselves.