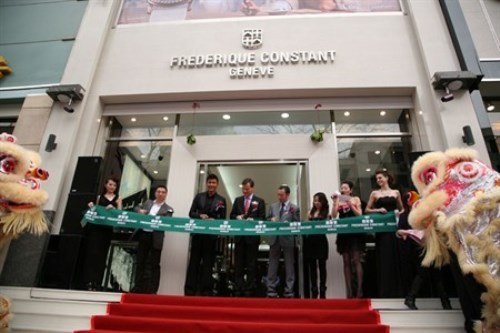 Frederique Constant announced the grand opening of a new 1400 square feet mono-brand boutique in Taiyuan, China last week. Currently sold in 98 points-of-sale in China, the addition of a spacious boutique allows the Swiss watch manufacturer to showcase the latest collections and bring a full range of design styles, from classic to contemporary, to connoisseurs.
"We are thrilled to open our latest boutique in China," said Peter Stas, Frederique Constant's CEO. "With an extended collection, a VIP area for discrete viewing, personalized advise on the brand and its time pieces, the Frederique Constant Boutique is a great destination for our customers in China."
Chinese actor/model Hu Bing (below) was invited to be the guest of honour.